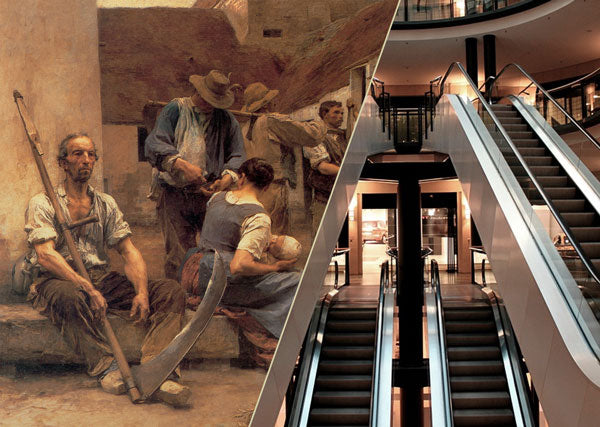 In this exercise delegates put themselves in the medieval era and try to look at the world from a new point of view. Their view is then compared to modern times. In the medieval era, people didn't ...
Team Building Exercise: Leaky Pipes
This is a classic exercise on team building. It is fun to participate in this exercise and yet it is quite powerful in bringing a team together while teaching communication, leadership and problem ...
Board Games for Team Building and Icebreakers
The purpose of icebreakers is to bring people together, familiarise them with each other, put them into the zone and basically break the ice as the name suggests. The purpose of team building activ...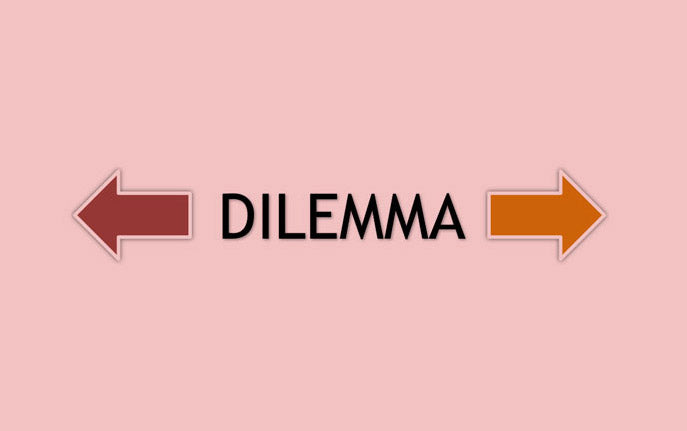 Contrasting Ethical Dilemmas Exercise
This exercise facilitates discussion of ethical dilemmas. In most job, some decisions are not straight forward to make because one clear choice comes with certain ethical issues. The question then ...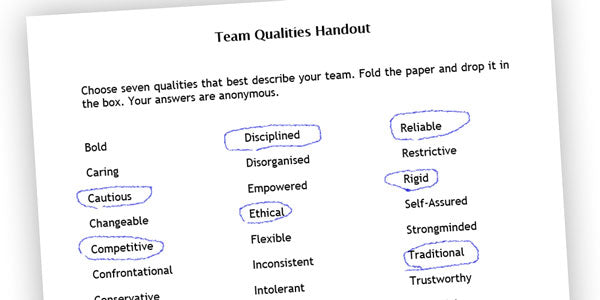 Certain behaviours in a team can affect the trust between the team members and if not addressed properly will have dire consequences. It is essential for a team to self-reflect and to evaluate its ...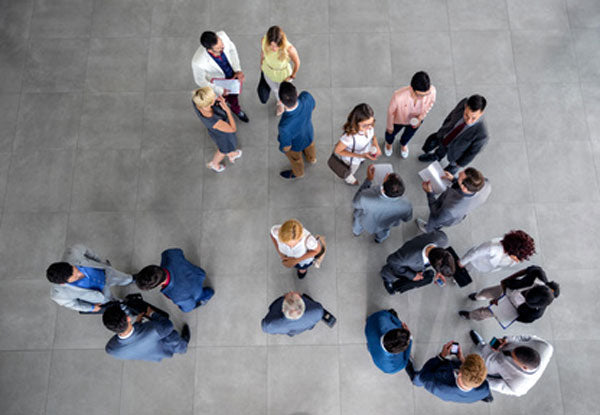 Icebreaker: Unusual Experiences
This light-hearted exercise is guaranteed to break the ice quickly and bring people together. In this exercise you set people a mission to find out about other delegates and to share what they have...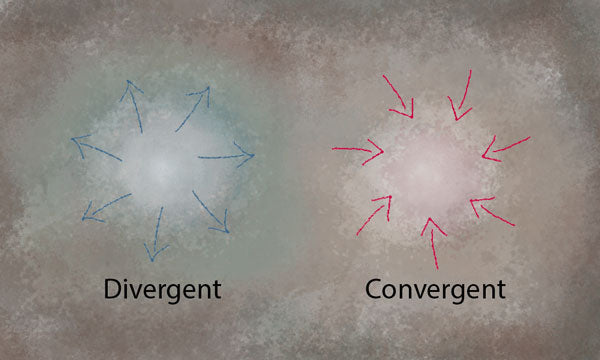 Convergent vs Divergent Thinking Exercise
A useful distinction in thinking process was suggested by Joy Paul Guilford in 1967. Guilford coined convergent thinking in contrast with divergent thinking. With convergent thinking, you are tryin...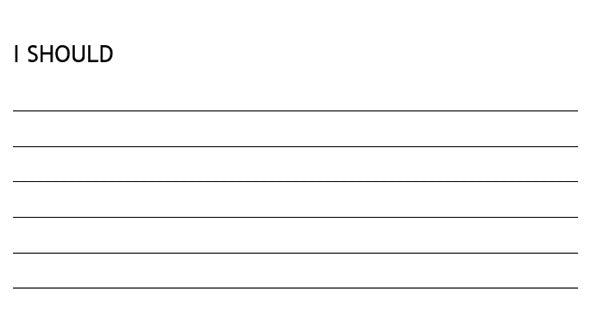 Eliminate Wrong Beliefs: Turn Should to Could
This exercise is designed to make the coachee think about potential liming views and beliefs. Through a systematic step by step process, you first help the coachee see what these beliefs are and th...
Team Building Exercise: Clock Types
The purpose of this exercise is to show that each person in a team has certain characteristics that can contribute to the team. It is not necessarily about casting each person into an ideal team me...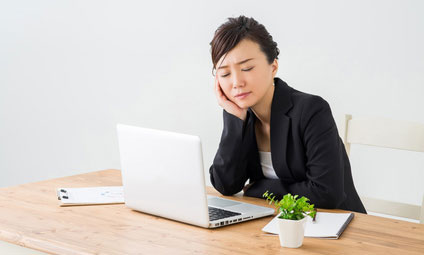 Dissolving Resentment Exercise
Resentment can consume people. Constantly thinking negatively about others can make an individual sad, angry and ultimately depressed. This strong emotion should be addressed before it becomes chro...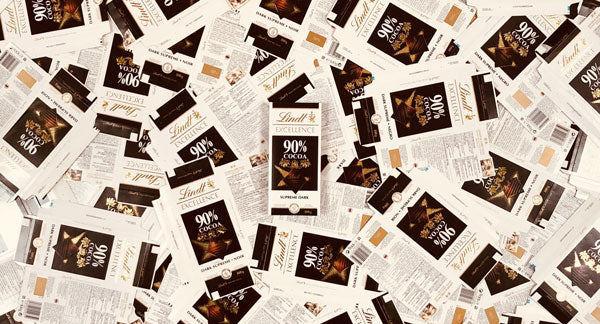 Chocolate Packaging Design Competition Exercise
Imagine walking into a supermarket and going to the isle dedicated to sweets and chocolates. Here, you are likely to find a section with a variety of block chocolate bars. These are often presented...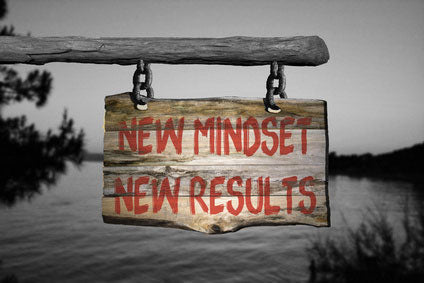 Positive Affirmations: Turn Negative into Positive
We are what we repeatedly do. We are also what we repeatedly think. If you think about something 200 times a day, you come to believe it to be true. If you think you are poor, unhealthy, socially u...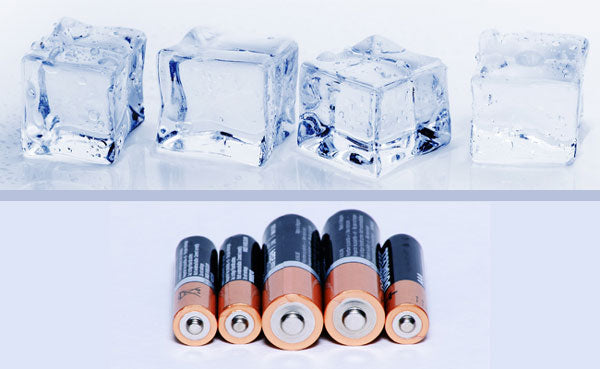 How Trainers Use Icebreakers and Energisers
We sent a questionnaire to the training community on the use of icebreakers and energiser. We asked questions such as, "Are they useful?", "How do they help?", "How long should they be?", and so on...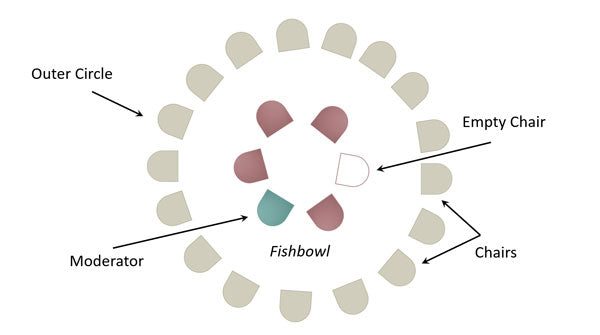 Fishbowl Conversation Technique
The fishbowl technique can be used to organise constructive discussions on a given topic. In a nutshell, the technique helps people manage a debate on the topic and keep it under control even if ma...
How to Learn from Envy: The 6-Step Formula
The following exercise will help you manage envy. It borrows from the philosophy and science of positive psychology and will put you on the right path on dealing with envy. Strong emotional thought...