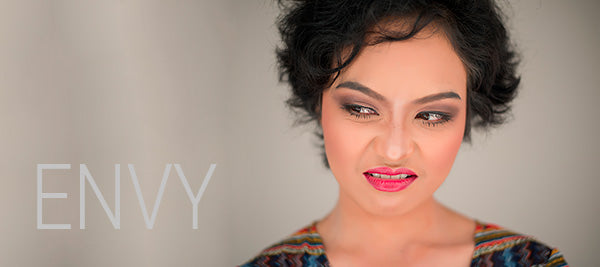 It is easy to think that a different life would have been easier or better. It is easy to think that somebody else's life is vastly better than yours and to fantasise being in someone else's positi...
Agile vs. Traditional Task Management Exercise
This is a useful exercise in demonstrating the difference between Agile and traditional development environments such as waterfall. It can also help explore concepts such as silo mentality, where e...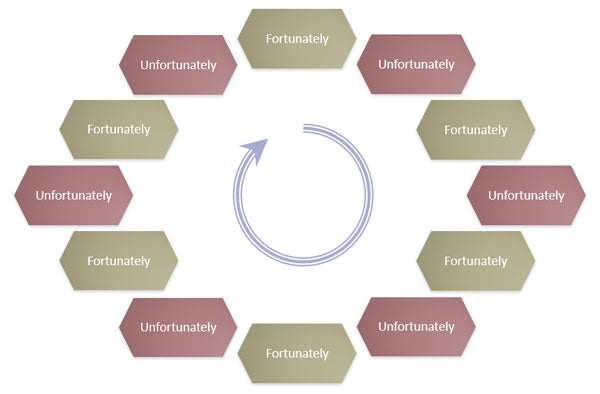 This classic game was popularised in 80s. It is fun to play and helps to generate a lot of positives and negatives for a given topic. Delegates go through a series of statements that start with 'fo...
Board Games for Team Building and Icebreakers
The purpose of icebreakers is to bring people together, familiarise them with each other, put them into the zone and basically break the ice as the name suggests. The purpose of team building activ...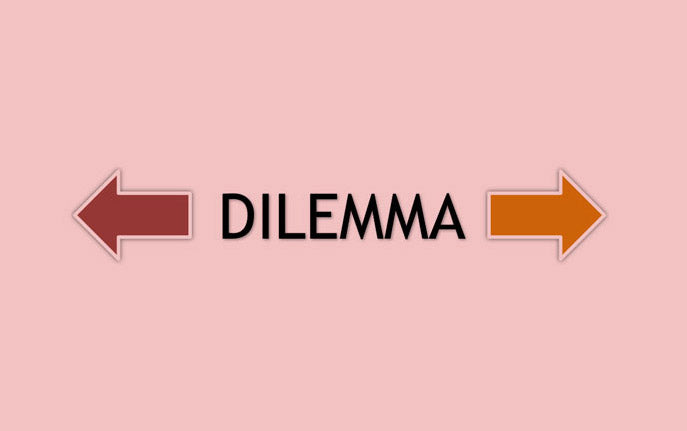 Contrasting Ethical Dilemmas Exercise
This exercise facilitates discussion of ethical dilemmas. In most job, some decisions are not straight forward to make because one clear choice comes with certain ethical issues. The question then ...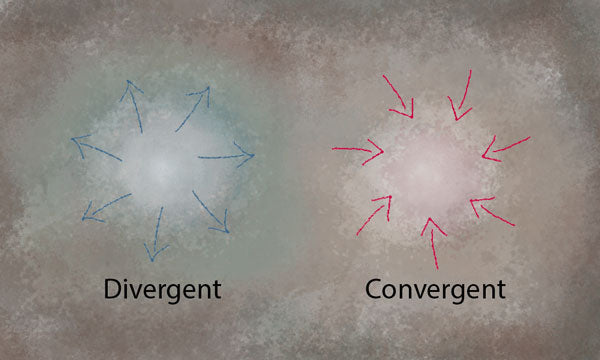 Convergent vs Divergent Thinking Exercise
A useful distinction in thinking process was suggested by Joy Paul Guilford in 1967. Guilford coined convergent thinking in contrast with divergent thinking. With convergent thinking, you are tryin...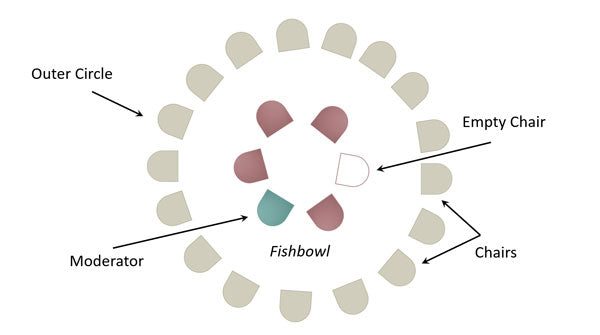 Fishbowl Conversation Technique
The fishbowl technique can be used to organise constructive discussions on a given topic. In a nutshell, the technique helps people manage a debate on the topic and keep it under control even if ma...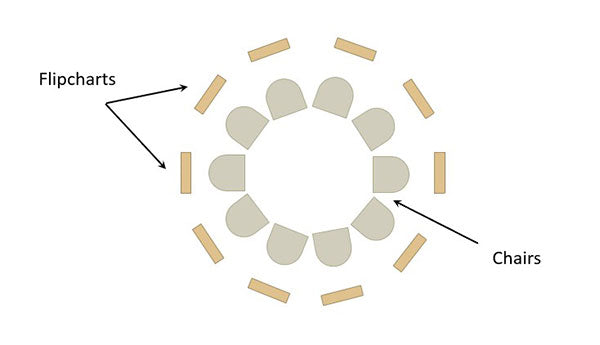 Suppose there is a team meeting and the group is going to discuss the issues associated with a topic, design something or a solve a problem. For any given complex problem, there are a variety of pe...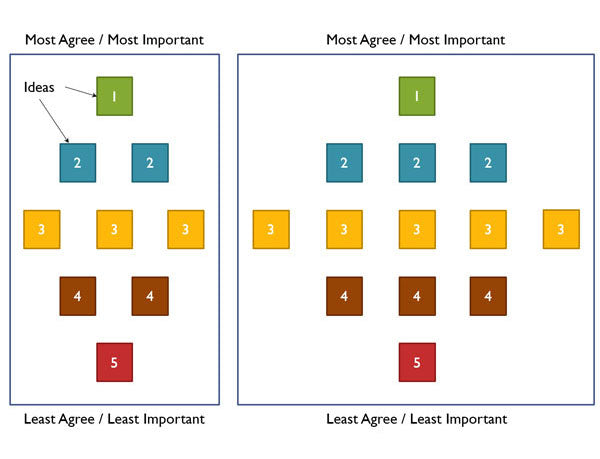 Diamond Ranking for Decision Making
When making decisions, you often need to choose between a series of options. When told to rank options, people sometimes want to give the same rank to multiple options. In some cases, it might be m...
What Are the Basic Principles of Memory
This is a fantastic exercise in teaching a number of important topics related to memory and retention. The exercise is actually rather simple—going through a list of words and recalling what has be...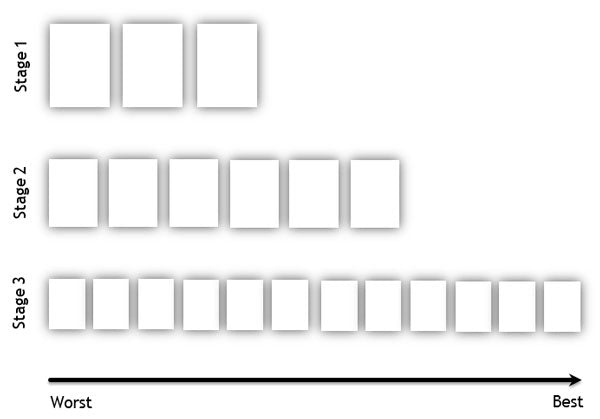 Training Technique: Combined Ranking
When delivering training courses, sometimes you need to get the delegates go through an exercise that involves sorting cards. Card sorting is a training activity where you get the delegates to thin...
Pluses, Potentials and Concerns
This is a decision making exercise that allows you to choose the best ideas from a set of ideas. Since each idea is considered in detail, this technique is more useful when you can focus enough on ...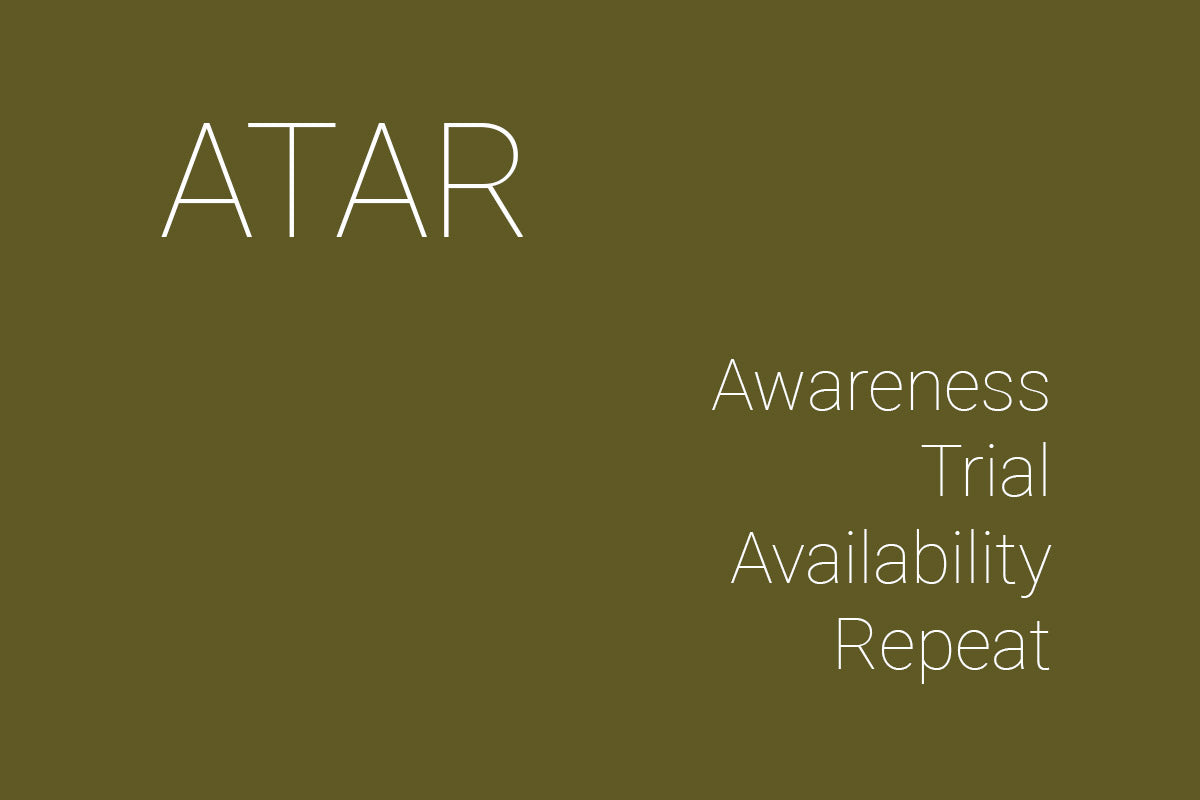 Idea Selection Exercise: The ATAR Technique
The ATAR acronym stands for Awareness, Trial, Availability, Repeat. It is a technique used to filter through ideas based on a number of criteria. It can be used to understand customers' perception ...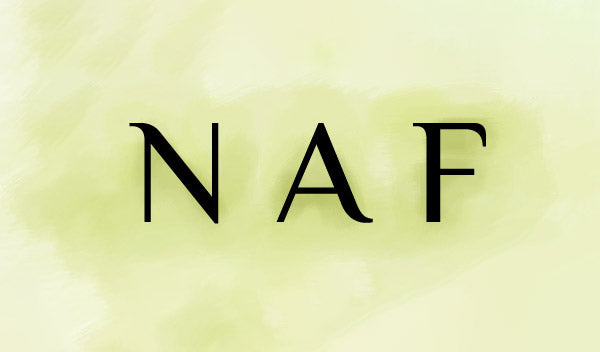 Decision Making: The NAF Technique
A particularly useful technique in brainstorming and decision making is the NAF technique. The acronym stands for New, Appeal and Feasibility. It is basically a simple way to score ideas to see if ...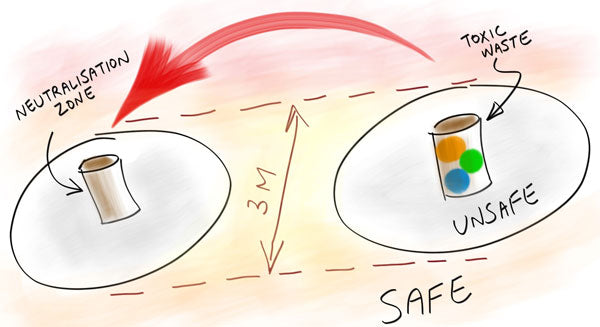 Teambuilding Exercise: Handle Toxic Waste
In this team building exercise, the group must work together to handle toxic waste symbolised by an object. Many areas can be explored in this exercise including leadership, problem solving, teamwo...
Words can sometimes limit creativity. Humans are generally very visual and have evolved to sense the world primarily thorough focused looking and observation. As a result, a large part of the brain...