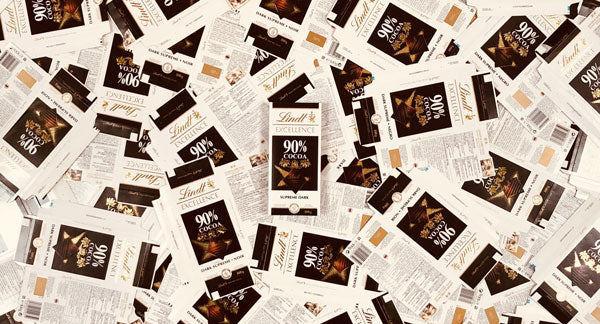 Chocolate Packaging Design Competition Exercise
Imagine walking into a supermarket and going to the isle dedicated to sweets and chocolates. Here, you are likely to find a section with a variety of block chocolate bars. These are often presented...
Storytelling Exercise: Form a Line
This is a creativity exercise that encourages delegates to create a story together as a group. It is ideal for team building, acting and creativity. You can also modify the exercise to limit its sc...
Marketing Exercise: Cross Sell Your Products
This exercise helps delegates to brainstorm how to cross sell products. It focuses on a random set of products so it is rather creative to see what marketing strategies delegates can come up with. ...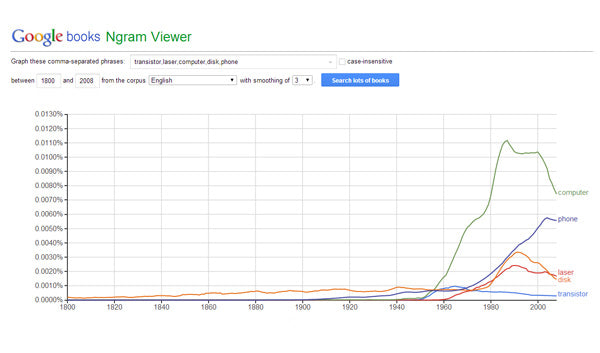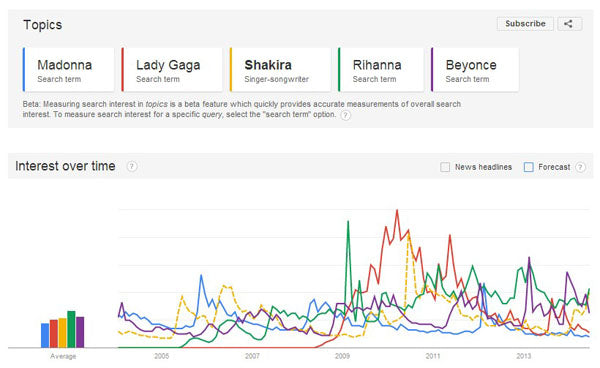 Marketing Exercise: A Game with Google Trends
This exercise is based on the use of modern tools that can give us an insight on people's current interests. The exercise provides a template for a variety of exercises that you can conduct based o...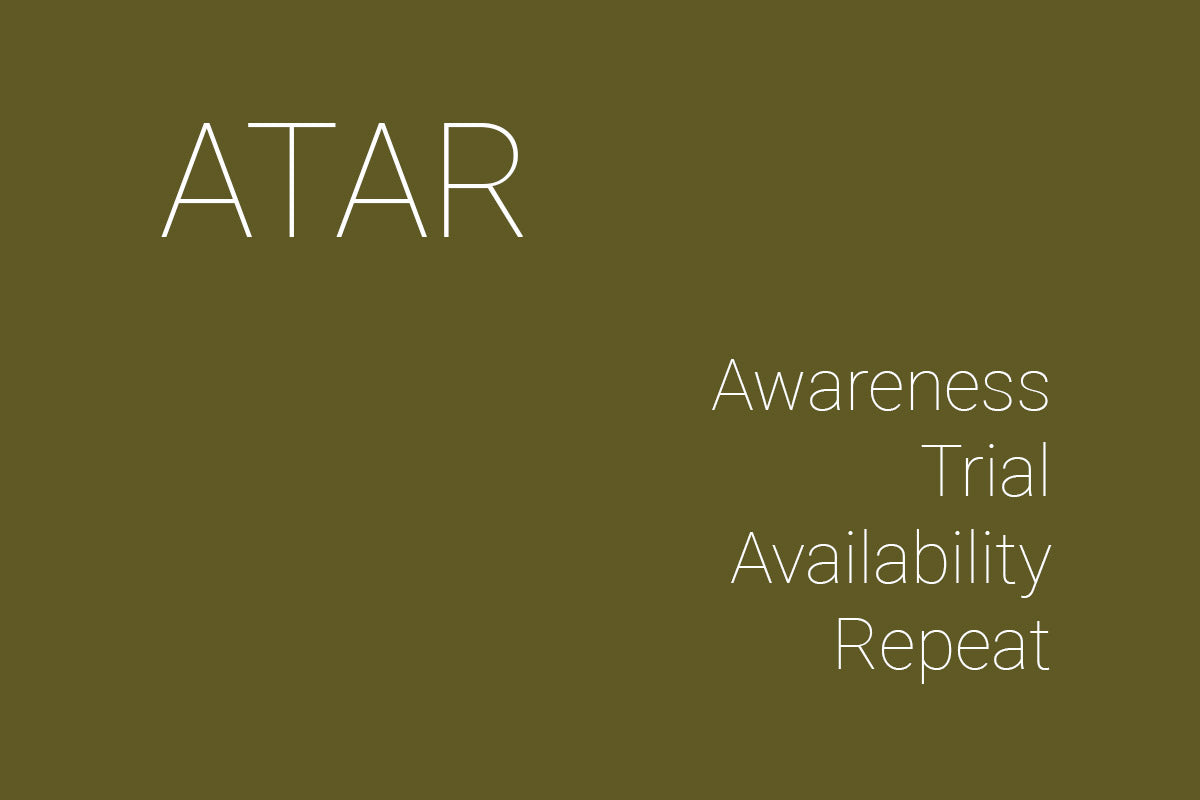 Idea Selection Exercise: The ATAR Technique
The ATAR acronym stands for Awareness, Trial, Availability, Repeat. It is a technique used to filter through ideas based on a number of criteria. It can be used to understand customers' perception ...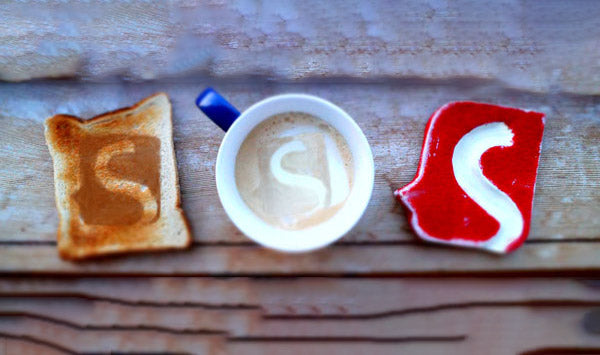 Creativity Exercise: Stylish Logos
This is a feel-good training exercise that gets everyone involved in a creative activity. In this exercise, delegates get to create a variety of illustrations or produce crafts which resemble the l...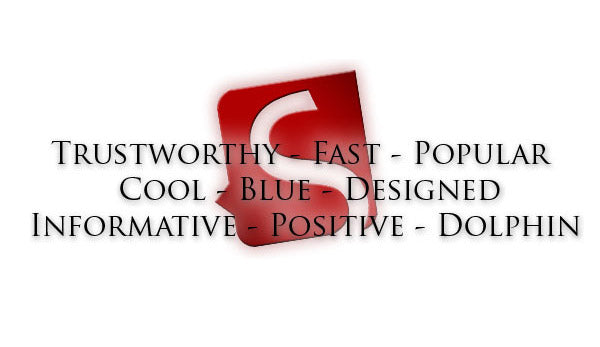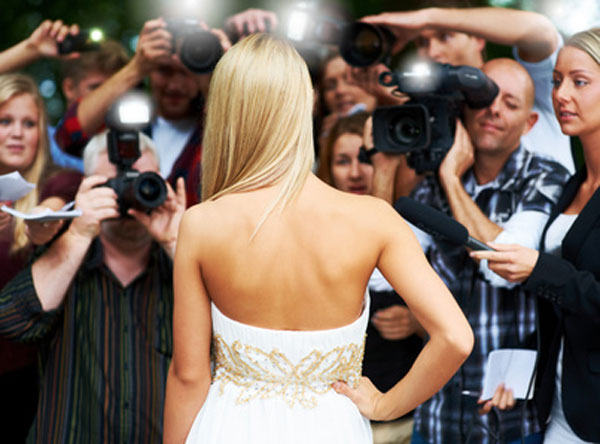 Creativity Exercise: Employ Your Favourite Actor
In this exercise, delegates get to practice making a TV advertisement. The aim is for the delegates to think creatively and quickly with given resources and come up with an effective ad for a new p...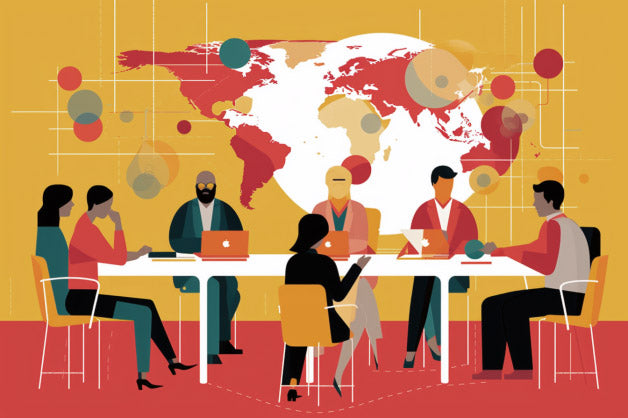 Branding Exercise: What Is My Company Like?
Companies develop different cultures. It is important to know how the company is seen both internally and externally. Internally, it helps to bind the team and make everyone coordinate their effort...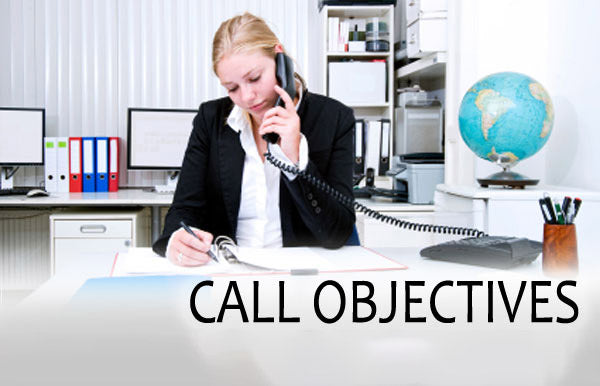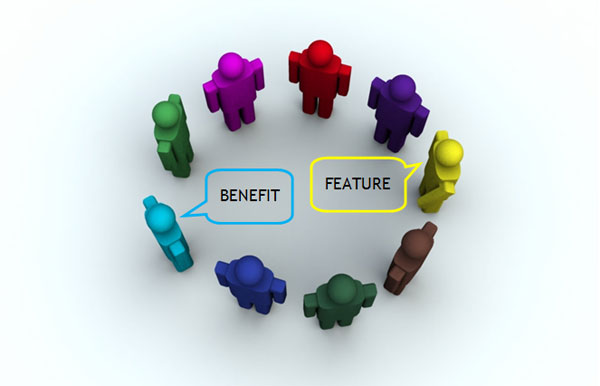 Sales Skills Exercise: Name the Benefit
This is a quick exercise in getting the delegates to think about the "benefits" of a product for a particular feature. The emphasis is to quickly convert a feature to several benefits on the fly an...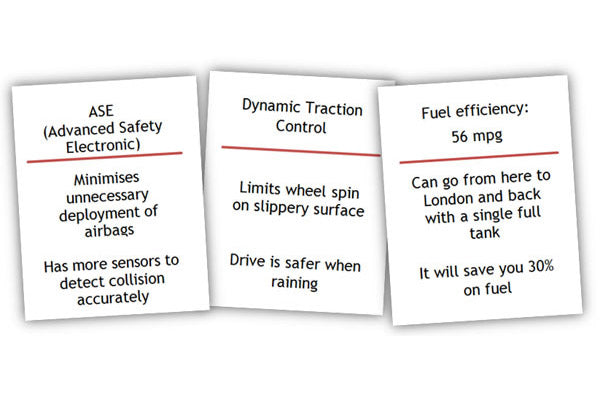 Sales Exercise: Features versus Benefits
This exercise helps delegate to practice understanding the difference between benefits and features. It is an efficient exercise to encourage sales and marketing people to use "benefits" when descr...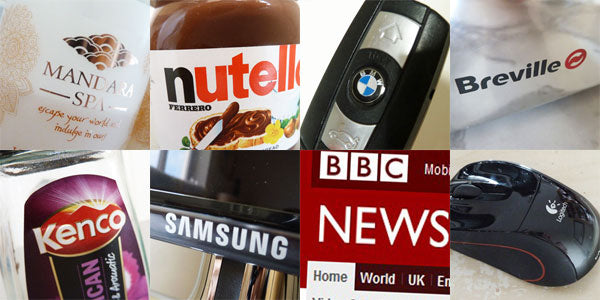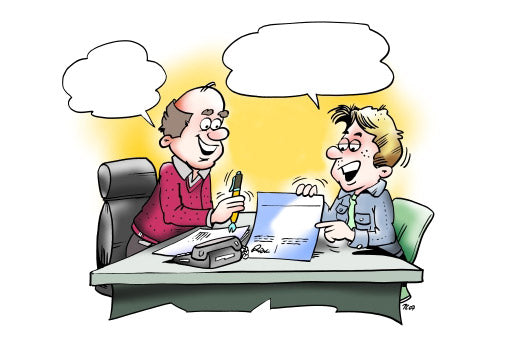 Creativity Exercise: Caption the Cartoon
This fun activity helps delegates to exercise their creativity and use their whole brains (left and right side) to solve the problems presented here. You can also run this exercise as a competition...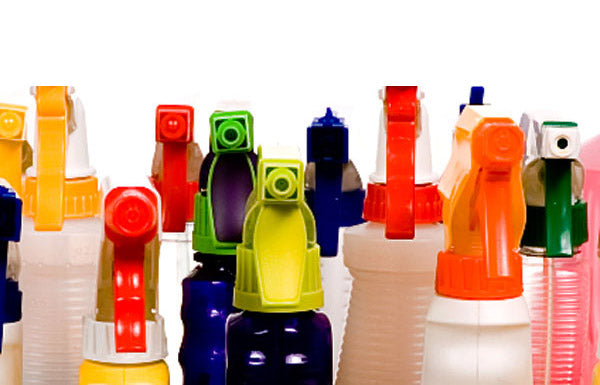 Sales Exercise: Sales Pitch With FAB
In this exercise, delegates practice delivering a quick sales pitch. The structure of the pitch is based on the FAB methodology; Features, Advantages and Benefits. Most people miss the advantage an...