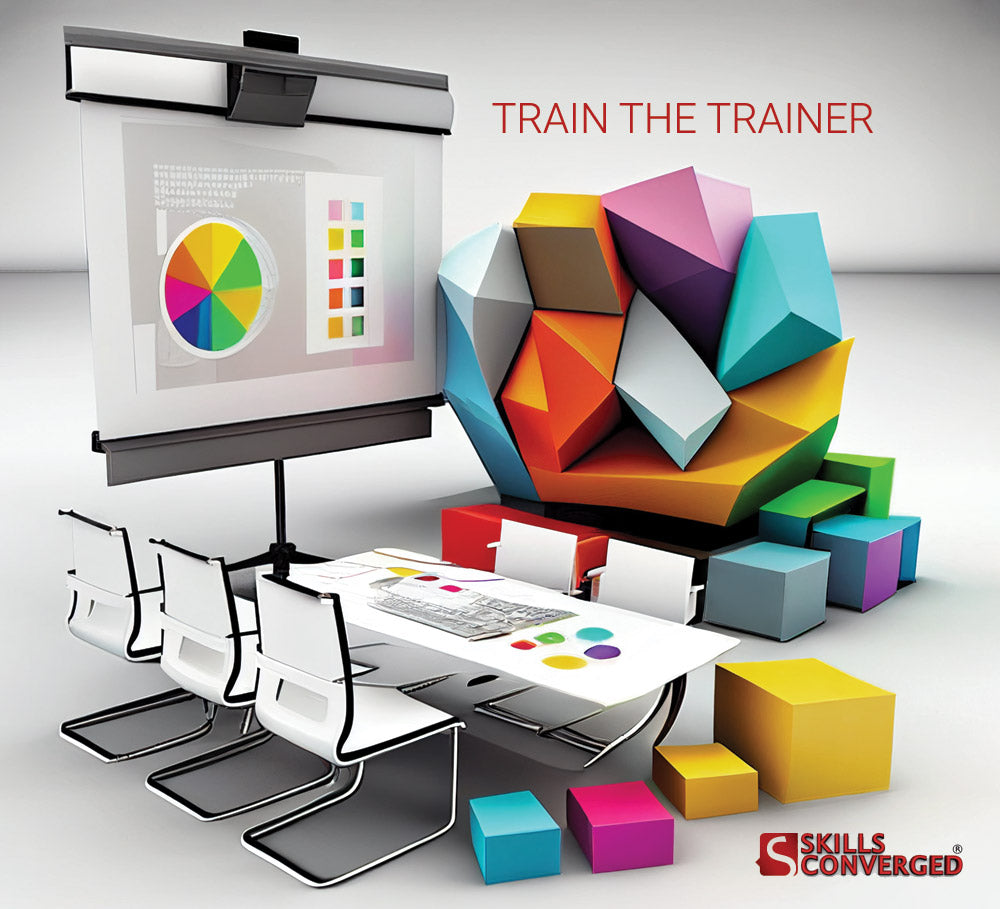 Train the Trainer Course: Core Skills
Learn How to Become the Best Trainer in Your Field 
Book Online
In only two days, learn how to turn any training course into an engaging, memorable and desired course that people want to attend.
Book This Course
We are now running our instructor-led face-to-face courses.
Early Bird One Month
£595
Book in advance to get a discount.
Any Questions?
Call: +44 (0) 20 3286 9260
Course Description
During this interactive 2-day course, you will be introduced to the four cornerstones of training: methodology, how to setup & structure a course, how to express yourself and how to teach well. The course is designed to help you keep your delegates constantly engaged and make them remember the content through participation and exercises. This course boosts your confidence and authority in the class helping you to keep your delegates 'glued' to your course.
Here are common challenges that trainers face when delivering a course:
How can you make the delegates excited about the topic and keep them engaged throughout the course?
How can you make the delegates believe that you are the best trainer for them in the field?
How can you make the delegates remember the contents of the course for years to come?
How can you deliver a course that doesn't come across as pre-scripted and is

 

tailored to them?
How should you

 

structure your course

 

to achieve all of the above while keeping the design easy and adaptable for yourself?
The purpose of this 2-day intensive course is to give you a structured approach to overcome these challenges; it will turn you into a confident, influential trainer that delivers.
By the end of this course, you will:
Learn how to avoid passive lecturing
Learn how to sequence your courses from the beginning to the end
How to keep your delegates engaged at all times through easy-to-follow participatory techniques
Get to deliver a mini training session and receive feedback from the tutor and other delegates attending the course
Be assessed systematically based on a defined criteria which is discussed in the course
Get a 120-page detailed workbook and useful checklists
Receive video analysis and critique on your training delivery
Receive a certificate of achievement
Become a Confident and Dynamic Trainer 
Our train the trainer course is designed to help you learn and memorize the techniques taught during the course through numerous focused exercises. By working together with other participants, you'll get a chance to apply these techniques to your own courses and see how they work in practice.
Based on solid academic research, this course provides practical guidelines that really work. You'll learn how participatory techniques and experiential learning can enhance your training, and focus on actions rather than just theories. Our emphasis is on delivering training that meets people's everyday needs, not just on theoretical concepts.
Course Schedule
Only 5 SPACES left for the next course in Jan 2023
---
What Happens During the Course
On Day 1
Course Start 9:30 – Please arrive at most by 9:15 to settle in. The course starts precisely on time.
This is an intensive course; lunch is scheduled for 45 min.
Finish at 5:30
Complete your homework and prepare for tomorrow's exercises
On Day 2
Start at 9:30
More tuition, exercises and practicing
Deliver your improved demo training sessions and receive feedback during the course
Finish at 5:30
---
Lunch
Refreshments and lunch are included for both days.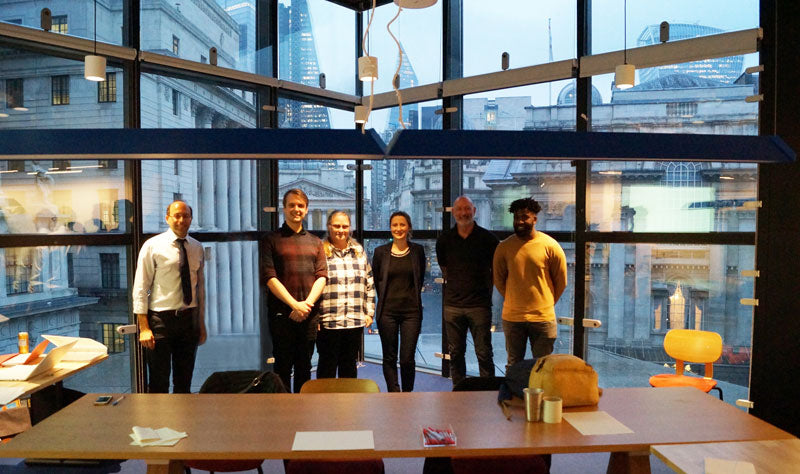 About Your Instructor
This course is designed and delivered by Dr. Ethan Honary who is the founder of Skills Converged. Through his work on training materials and train the trainer courses, Ethan has helped trainers in more than 100 countries. He is a passionate trainer, researcher, writer and designer who is on a mission to improve the training world and empower the trainers worldwide.
The course is delivered by Ethan in all venues across UK, so you are guaranteed to get the same high standards everywhere.
Find out more about Ethan Honary.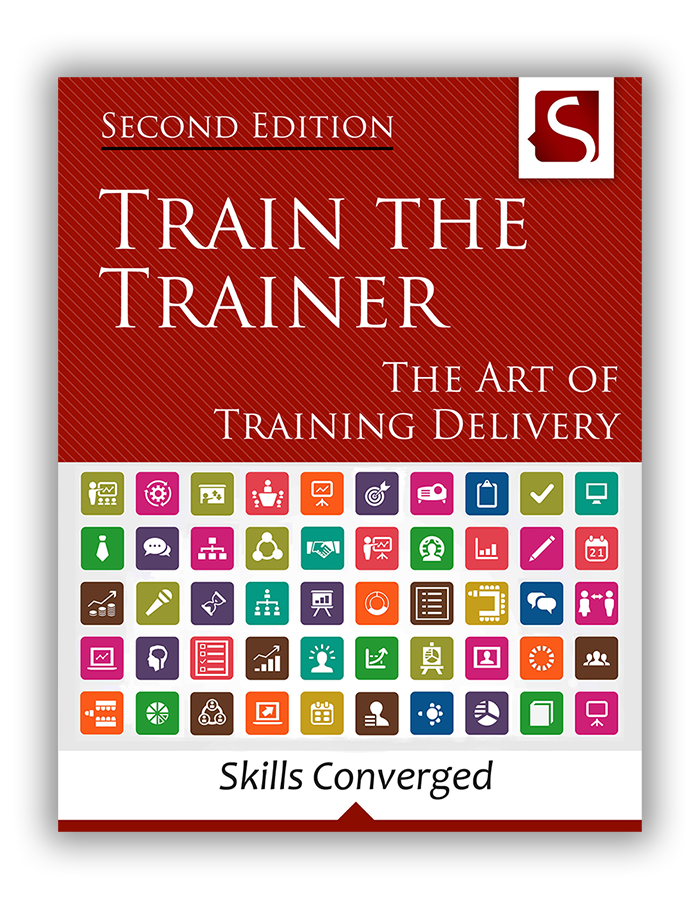 Complements the Train the Trainer Book
Dr. Honary is the author of the popular book on train the trainer. Readers on Amazon and site visitors praise it, and this course is designed specifically to complement the book with the intention to get you practice delivery skills in a supportive environment while receiving feedback.
Train the Trainer: The Art of Training Delivery
"Just wanted to thank you for the most illuminating and well delivered course, thank you. I am in a hotel room in Welwyn as my flight is not till tomorrow. I have 2 days work to catch up with but find myself reading one of your books instead. Your introduction to 'Course Design Strategy' has pulled me in deep, I look forward to reading the rest of it. Many thanks again for your time. Kind Regards."
In-House Train the Trainer Training in UK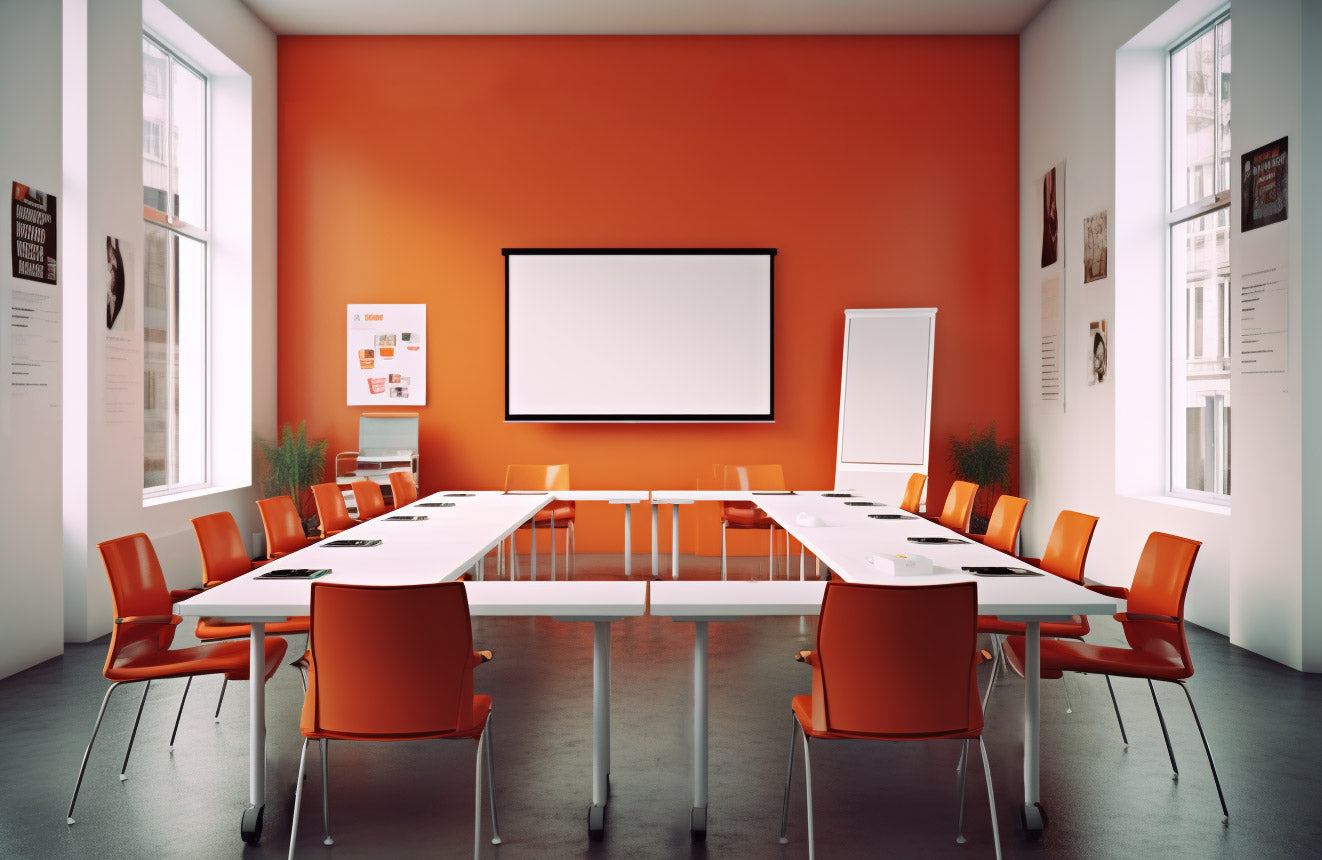 We regularly run this course in-house too. It is an efficient way to train staff and help them learn how to teach well. By running in-house courses you save at least 50%, as well as reducing delegates' travel costs. 
We offer a discounted FIXED PRICE.
Only £2190 for 6 delegates.
Includes tutor's travel expenses anywhere in the UK.
In This Highly Practical Course You Will Learn
On Method
How crucial it is to understand learning styles and how to use them
How to centre the training on learners rather than centring it on the trainer or the content.
What it means to be a facilitating trainer as opposed to a lecturing trainer.
How to establish rapport with your delegates and generate trust
How to make your content more memorable by appealing to all senses
On Setup
What to do exactly from the start of the course to the end of the first break, to win your delegates over and make them believe they are attending a "good one"
How to take advantage of the five seconds rule in organising and setting up the physical training environment.
How to use visual tools without disengaging, boring or distracting the delegates.
How to sequence your content and training from the moment delegates arrive to the moment they leave. You will learn the course structure and see why so many training courses fail because they don't follow it.
How to formulate objectives to increase learning.
Why you must Establish the Need and how to do it before you embark on teaching an adult on any subject. Learn why the failure to do so is the primary reason that teaching fails.
How to handle questions to meet delegates' needs.
How to finish a course so that delegates leave with a positive feeling knowing what they have learned and why.
On Expression
How to feel confident.
What actions and thoughts help you control your nervousness.
How you can avoid having non-participating delegates by taking pre-emptive actions and avoid all kinds of future problems.
What you should be thinking about, just before you start the course, and how it can help you immensely with your training.
How to communicate with intention through your body language, voice and expression.
On Teaching
How you should distribute your time to increase learning and avoid being a bore
How to engage and keep delegate's attention by using the four-step engagement sequence.
What are the four styles of addressing questions and when to use them to engage and check delegates' understanding.
How to formulate questions to make delegates think and maximise learning.
How to get the delegates practice the skills by going through useful exercises. Learn how to increase participation and learning.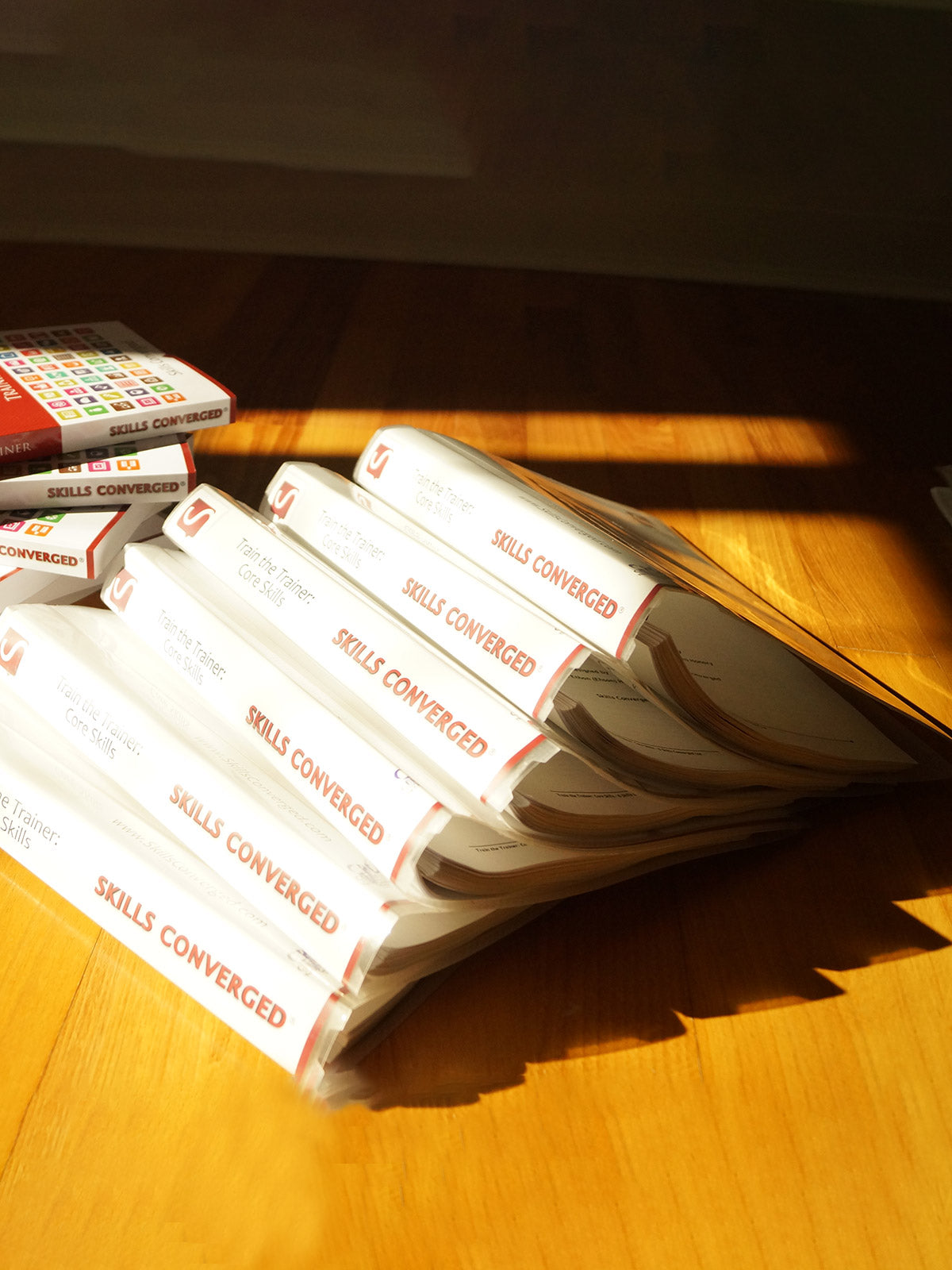 Easy to Use Instructions
Detailed workbook provided
Learn from examples
Step-by-step guidelines
Roleplay with others in a physical classroom
Learn to avoid lecturing
Practice in small groups
Structure your courses from start to end
Quality Controlled
This course has been rigorously assessed in terms of content and quality by an independent body.
Certification
Upon completing the train the trainer course and delivering a live demo which is assessed, delegates will receive a premium hard copy Certificate of Achievement at the end of the course.
What Will You Get Out of This Course?
You will have the opportunity to demonstrate what you have learned and will receive constructive and valuable feedback.
Prepare a 15 minutes demo training session on a topic of your choice before attending the course. During the workshop you will be shown how to structure and deliver an inspiring, entertaining and informative course. You can then modify and improve your demo session and deliver it to the class at the end of the 2-day course. You will receive a thorough feedback on your session structure and delivery. 
Receive Video Critique
A video of your demo session along with more feedback on your performance will be sent to you after the course. This helps further reflection and maximises the learning process. 
Who Is This Course For?
People who are new or experienced and want to systematically improve their training delivery skills
Subject matter experts who want to develop their training skills
High performance trainers who want to maximise their training impact
Trainers who want to learn participative techniques
Managers who want to empower their staff
We keep the number of participants attending the course to a maximum of 6 to set learning at an optimal level. 
Frequently Asked Questions for This Course
What makes this course unique?
What are the main benefits of this workshop?
Who is the course for?
Is there an assessment?
Is there a homework for this course?
How many participants are in the course?
Would I receive a certification?
Is this course run in the UK?
Can I receive an invoice and pay direct by bank-to-bank transfer?
Can I get a receipt/invoice for this course?
Can I talk to someone to see if this workshop is for me?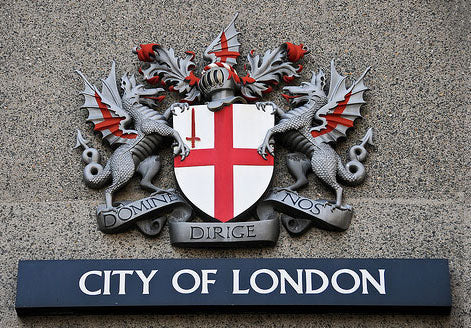 UK Venues and Locations
Course delivered in London with easy access to everything London offers.
London
50-52 Chancery Lane,
London
WC2A 1HL
Birmingham
Maple House
150 Corporation
Birmingham
B4 6TB
Brighton
5-7 Preston Road
Brighton
BN1 4QE
---
Want an Alternative Date?
Reviews from Students
"One of the best courses I have been on for a very long time."

Andy Merritt, Technical and Training Advisor, Everest 2020 Ltd., UK
"A fantastic learning experience, with relevant and structured material delivered by an accomplished teacher (and good mix of learners). I liked the variety of teaching methods to embrace different learning styles, stimulate interest and engage learners."

Robert Machin, Avon and Somerset Police, UK
"I liked the content, the delivery, the relevance and the feedback. It was perfect! I am glad I did the course. I have learned a great deal and see training in a different (better) light!"

Vivek Shahi, Freshways, UK
"I liked the most: the knowledge of the tutor. Very clear and concise and at no point felt uncomfortable or pressured. Thank you. I really feel the benefit from this and will be using this in the future."

Peter Rookie, Technical and Training Advisor, Everest 2020 Ltd., UK
"I loved that it is all based on a combination of science and experience. I love that there was a strong practical element and that this built up gradually through the course. This is a really excellent course which I would recommend to any beginner or intermediate trainer, or any trainer with no formal training. Thank you!"

Peter Gray, GoDaddy, UK
"What I liked most about the course is the trainer. So so welcoming + approachable. Created an amazing atmosphere in which to learn. I will miss your expertise! I learned a lot. Have a lot to ponder over. I will recommend you to my colleagues. I can guarantee their trainer wasn't as fantastic as Ethan!"

An employee from Martin-Baker Aircraft Ltd., UK
"Ethan was a great trainer. Felt all were included."

Stephen Adcock, Technical Trainer, Everest 2020 Ltd., UK
"I liked the performance of the trainer. It was easy to understand. Easy workbook. Thank you!"

Ina Jones, CRUSSH, UK
"Very enjoyable, made to feel at ease, which made the learning easier."

Ceri Hagerty, Technical and Training Advisor, Everest 2020 Ltd., UK
"I liked the content, the exercises, overall delivery of the course. Sincere thank you for such an informative and fun 2-day session."

Carmen Margarit, Caselines, UK
"The concepts were delivered with thought and knowledge which gave a very balanced and meaningful course/experience. Very enjoyable with a very interesting instructor. "

Derek Storer, SMS-Marine, UK
"I really like the fact that the course made me think. Very happy with trainer's expertise and knowledge on subject."

Kwaku Attara, Hyperoptic, UK
"The pace of the course was just right, and the content was pitched well. So I was able to keep up and relate to it to how I would use. I don't think there is any need for improvement as [the course] works well now, and it imparts the knowledge that is required in a way that is understood by all."

Catriona Nicol, Profile Security, UK
"What I liked about the course: • Focused on my needs • Continuous exchange of info and experiences • Like to improve on learning styles and leading questions."

Ivana Barbanti, Lima Corporate, Italy
"Brilliant educational training."

Amanda Whitlam, HSE Advisor, Everest 2020 Ltd., UK
"Excellent course. Very approachable & knowledgeable trainer. "

Peter Barnes, Leading Quality Assurance, UK
"It was engaging, everyone had a chance to learn something and in my opinion everyone received relevant feedback."

Natalia Kaminska, CRUSSH, UK
"Very well laid out and relevant. The principles were demonstrated through the teaching."

Hamish Reid, Leading Quality Assurance, UK
"An affirming experience, but one that has offered a structure to which I already did. Thank you, Ethan, than you for the learning and the laugh's."

Alex Greer, Sales Trainer, Everest 2020 Ltd., UK
"I liked the most: the variety of training methods used. Well presented, good humoured, and kept at the right level."

Colin Scarlett, Sales Trainer, Everest 2020 Ltd., UK
"Total shift of perception: lecturing to facilitating teaching style. Very valuable information. Thank you."

Delphine Favier, Executive Assistant, Open Society Foundations, Germany
"Thanks Ethan, I also enjoyed it tremendously and got a lot from it."

Martin Saurma, Finance and Operations Director, Open Society Foundations, UK
"Thanks Ethan was a really good trainer/tutor. Made it really fun and enjoyable but got the point across."

Joshua Hill, Production Supervisor, Total Group, UK
"Very interesting + very patient teacher."

Simon Bell, Learning and Development Manager, Total Group, UK
"Liked giving the presentation plus watching others. Excellent course, delivered perfectly."

John Gilby, Health and Safety Executive, Total Group, UK
The Next 2-Day Courses Are Scheduled At
The next 2-Day courses are scheduled at:
Thr 13/Jun/2023
Fri 14/Jun/2023
London Not Available





Thr 2/Nov/2023
Fri 3/Nov/2023
London Not Available




Thr 18/Jan/2024
Fri 19/Jan/2024

London Available




Wed 10/Apr/2024
Thr 11/Apr/2024

London Available