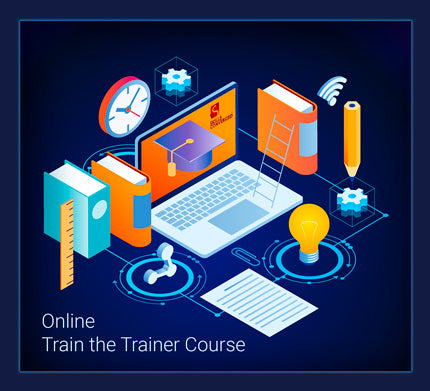 Online Train the Trainer Course: Core Skills
Master the art of facilitation training to keep your students engaged and increase long term retention while using a structured approach to course delivery
£89
Buy Now
Learn How to Become the Best Trainer in Your Field 
Course Description
Have you ever attended a course so good that you wanted to tell everyone about it? What leads to such a course? What did the trainer do that had such an impact?
It turns out that delivering a great course is not rocket science; it is an art. In order to master this art, you need to follow a set of practical proven guidelines and learn to apply them skilfully.
The aim of this train the trainer course is to help you master this art.  
What Does the Course Cover?
This course is designed to boost your confidence and authority in the class, keeping delegates engaged and helping them remember the content through participation and exercises.
By the end of this course:
You will learn how to

 

systematically

 

approach any teaching activity
You will be able to deliver an

 

engaging

 

course using

 

facilitation

 

and

 

participatory

 

techniques
You will learn how to

 

design and structure

 

your course systematically from the beginning to the end, making your job easier
You learn about

 

training methodologies

 

that can be applied both to instructor-led and online teaching
You will go through

 

exercises

 

and

 

quizzes

 

in this online course to practice and test your knowledge
You get to discuss various aspects of training delivery with other students going through the online course in

 

focused structured conversations
You will learn how to systematically approach the

 

sensitive beginning of any course

 

and build a foundation that leads to an impressive course
You will receive a

 

certificate of completion at the end of the course
Who Is This Course For?
People who are new to training or are already experienced and want to systematically improve their training delivery skills
Subject matter experts in any field (including corporate training, software, technical, arts, crafts, health & safety and professional fields) who want to develop their training skills
Trainers

 

delivering instructor-led

 

or

 

online courses

 

who want to beat competition by offering the best possible courses in their fields. 
High performance trainers who want to maximise their training impact
Trainers who want to learn participative techniques and facilitation skills
Managers who want to empower their staff
There are many courses that tell you how to setup an online course, how to upload your images, make your videos and edit your sound but very few focus on learning and teaching. We think delivering a good course, whether online or not, is mostly about knowing how to teach well and this course will help you with that.
This online course on train the trainer, helps any subject matter expert learn how to teach well and deliver great courses that people cannot stop telling their friends about.
Course Curriculum
In 12 comprehensive sessions, learn how to teach well. 
Includes a diverse set of online content including:
Videos
Text Lessons
Downloadables
Handouts
Forms
Audio Lessons 
PDF Review Sheets
Exercises
Quizzes
Surveys
Online Discussions
and more...
---
Get as a Bundle
Get this online course with Train the Trainer Coaching as a bundle and save on the total price.
---
 Lesson Types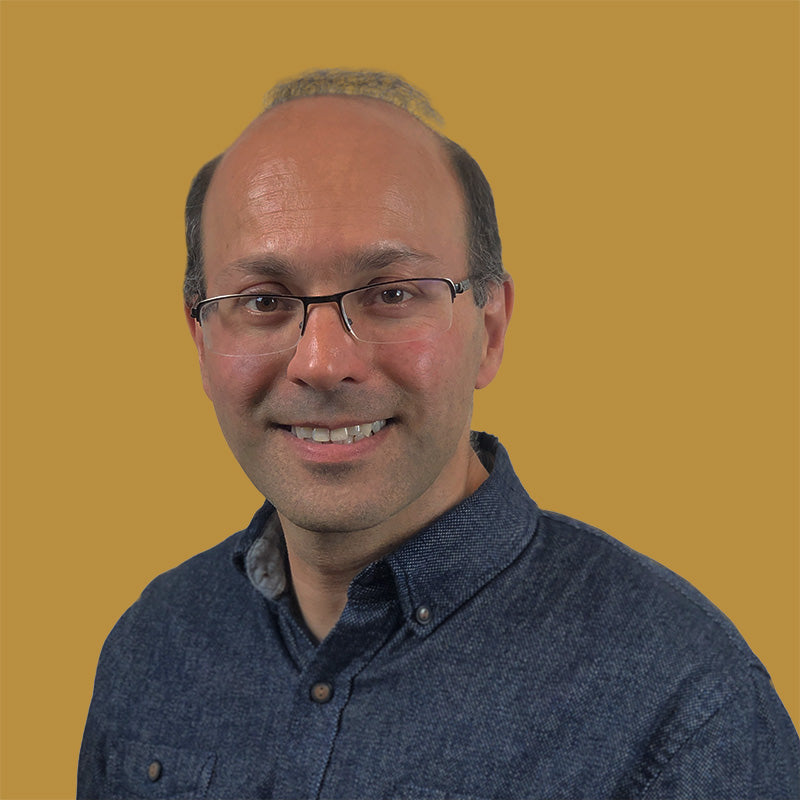 About Your Instructor
This online course is designed and presented by Dr Ethan Honary who is the founder of Skills Converged. Through his work on training materials and train the trainer courses, Ethan has helped trainers in more than 100 countries. He is a passionate trainer, researcher and writer who is on a mission to improve the training world and empower the trainers worldwide.
Find out more about Dr Ethan Honary.
How Is This Course Going to Help You?
The purpose of this comprehensive online course is to turn you into a confident and powerful trainer that delivers:
How can you make the delegates excited about the topic and keep them engaged throughout the course?
How can you make the delegates believe that you are the best trainer in the field?
How can you make the delegates remember the contents of the course for years to come?
How can you demonstrate to the delegates what they have learned in the course?
On The Design of This Course
We despise run-off-the-mill courses delivered by un-trained trainers—boring and uninspiring courses which lack substance delivered by a person who doesn't know the content, doesn't know how to deliver it or neither. This is in fact the main inspiration behind our existence and the desire to support the training community in teaching better. This is the reason why we have spent so much effort, time and money, to design this course and push this field to a whole new level.
The course has been designed based on solid academic research. We have tapped into the last three decades of progress in educational psychology and andragogy, merged with practical experience and observation in day-to-day training. This is literally, "Skills Converged".
This is not a course filled with boring theoretical content. Instead, the course is designed to include successful practical guidelines which you can easily apply, and they work. We know they work, because we use them all the time in our own training delivery and when designing training materials for the training industry.
The result is the creation of this state-of-the-art course. We aim to provide one of the best Train the Trainer courses on the market.
Quality Controlled
This course has been rigorously assessed in terms of content and quality by an independent body.
Certification
Upon completing the train the trainer course and delivering a live demo which is assessed, delegates will receive a premium hard copy Certificate of Achievement at the end of the course.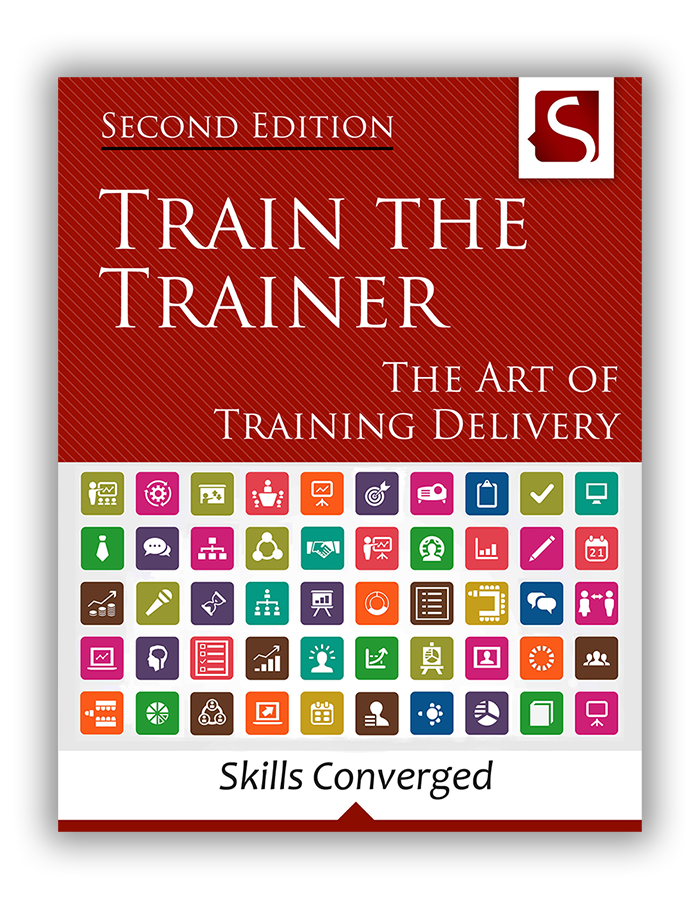 Complements the Train the Trainer Book
This online course has been specifically designed to complement the Train the Trainer book so you can benefit from both.
Written by Dr Honary, it has proved to be very popular in the training community.
This train the trainer course includes original content with engaging videos, exercises, quizzes and features that you can only experience through our online e-learning platform.
Train the Trainer: The Art of Training Delivery
What You Will Learn
In this highly practical course, you will learn:
On Method
How crucial it is to understand learning styles and how to use them
How to centre the training on learners rather than centring it on the trainer or the content.
What it means to be a facilitating trainer as opposed to a lecturing trainer.
How to establish rapport with your delegates and generate trust
How to make your content more memorable by appealing to all senses
On Setup
How to use visual tools without disengaging, boring or distracting the delegates.
What to do exactly from the start of the course to the end of the first session, to win your delegates over and make them believe they are attending a "good one".
Why you must Establish the Need and how to do it before you embark on teaching an adult on any subject. Learn why the failure to do so is the primary reason that teaching fails.
How to take advantage of the five seconds rule in organising and setting up your physical training environment, whether you are teaching in a classroom, online, or live virtual.
How to sequence your content and training from the moment delegates arrive to the moment they leave. You will learn the course structure and see why so many training courses fail because they don't follow it.
How to formulate objectives to increase learning.
How to handle questions to meet delegates' needs.
How to finish a course so that delegates leave with a positive feeling knowing what they have learned and why.
On Expression
How to be a confident trainer
What actions and thoughts help you control your nervousness.
How you can avoid having non-participating delegates by taking pre-emptive actions and avoid all kinds of future problems.
What you should be thinking about, just before you start the course, and how it can help you immensely with your training.
How to communicate with intention through your body language, voice and expression.
On Teaching
How you should distribute your time to increase learning and avoid being a bore
How to engage and keep delegate's attention by using the four-step engagement sequence.
What are the four styles of addressing questions and when to use them to engage and check delegates' understanding.
How to formulate questions to make delegates think and maximise learning.
How to get the delegates practice the skills by going through useful exercises. Learn how to increase participation and learning.
Instructor-Led Training in London and UK
The instructor-led version of this training course is delivered in London by Dr. Honary. It can also be delivered in-house in UK at your own premises. See Train the Trainer Course: Core Skills for more details.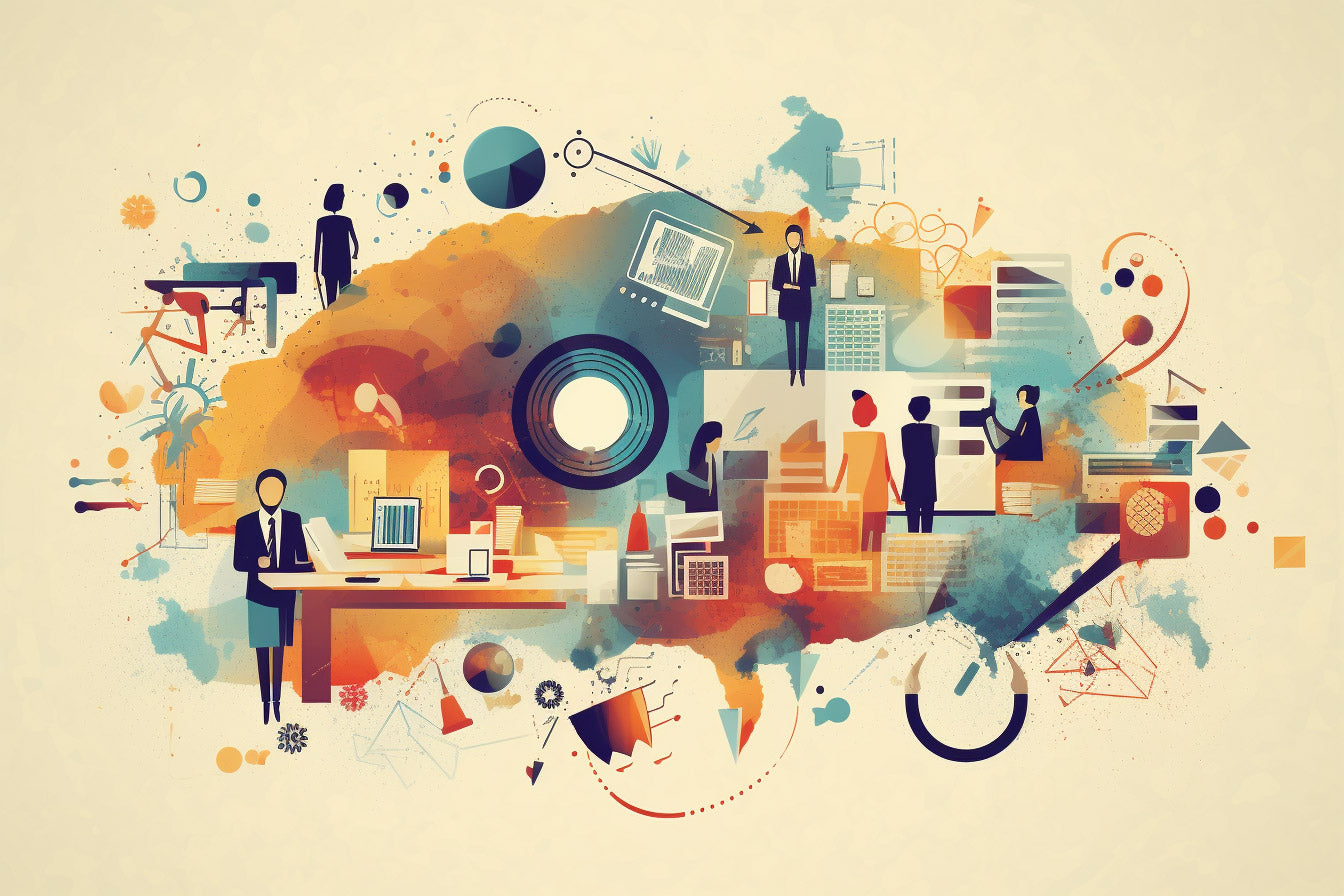 Frequently Asked Questions
What makes this online course unique?
Is there an assessment?
How long is this course?
Would I receive a certification?
Can I get a receipt/invoice for this course?
Can I talk to someone to see if this e-learning course is for me?
30-Days Course Satisfaction Guarantee
We aim to provide the best online Train the Trainer course and we get a lot of positive praise from our current students. If after enrolling you feel that you have not developed new skills and attitudes towards training people, and are not completely happy with the course, let us know within 30 days and we will refund the full cost of the course. No quibble.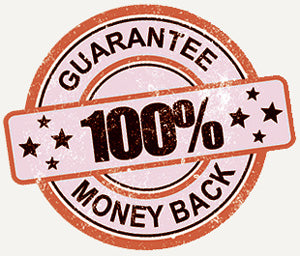 That is the Skills Converged 100% guarantee.
30-Days Course Satisfaction Guarantee
We aim to provide the best online Train the Trainer course and we get a lot of positive praise from our current students. If after enrolling you feel that you have not developed new skills and attitudes towards training people, and are not completely happy with the course, let us know within 30 days and we will refund the full cost of the course. No quibble.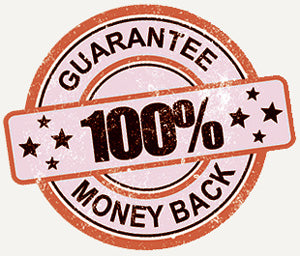 That is the Skills Converged 100% guarantee.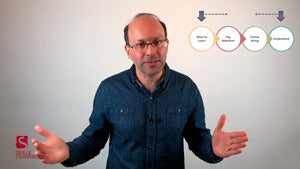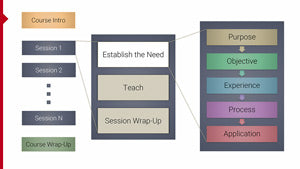 How to Keep Delegates Engaged Using the Engagement Sequence
How to Estabish the Need to Maximise Engagement and Learning
How to Structure the Course from the Beginning to the End
5+
Training 5 or more people?
Turn Your Staff Into Great Trainers
Give your team access to the online course anytime, anywhere.
Get 10% Discount
Reviews from Students
"Great intro & pace. Ethan is an easy person to pay attention to - his style & pace match what I had hoped for."
"My first Train the Trainer course online. Thanks a million Dr. Ethan Honary for the amazing experience, and the immense performance, looking forward for more to attend. This course is an investment I highly recommend. Things I've experienced earlier in many of my classes were really explained in a professional manner. I really felt that each pound I spent was well invested."

Ahmed Magdy El-Gohary, Egypt
"Great content. Really good techniques and guidance. Great structure techniques for me to take back to my role and improve my skills."

Louise Buet, L&D Manager Lead, HSBC, UK
"Useful skills every trainer should reflect upon. I truly enjoyed this course so far. It brings indeed various self-reflective memories into a trainer's mind which through simple principles and sequences you're able to auto-analyze the quality of your own training and own style, but most importantly being considerate of your audience needs and how to iterate your message to deliver knowledge successfully."

Larisa Lupea, ACORN, Romania
"I love the structure and the presentation. Despite being a pre-recorded online course, however, the content suits my needs and the pace of which the instructor deployed was credibly satisfactory and I followed through the end of the course"

Bright Anosike, G-Technology Solutions & Consultancy, General Manager, Uganda
"Highly Impactful! It's an excellent online course. The topics covered are relevant and immensely helpful. Overall, it's a well-designed course for whoever wants to be a teacher, trainer, coach mentor, or facilitator. I highly recommend it."

Agastya Kapoor, India
"You [Dr. Ethan Honary] were very clear in material and presentation. Thank you very much for the energy and time you gave to this course. You practiced what you taught us and you used variety of ways to deliver - video, audio and materials. Thank you."

Josephine Enenmo, Religious Formator, Sisters of Our Lady of Apostles, Ireland
"I have truly enjoyed this course to bits! It will totally remain in my mind the 4 strategies to Establish Credibility! More than ever I think I can now self-analyze myself better knowing what I need to improve: the way I communicate, the way I present myself to my audience, and most importantly how to understand their needs (90/10 rule) while staying firm on what's in scope of my training where I'm the expert. Moreover, I will definitely give more attention to the environment as well and I already thought on how I can design handouts to give at the end of each of my sessions. I have realised that I used to always manage my nervousness through humour or by being myself fully when sometimes I should actually work on that (I am remembering at this moment the "Start like a movie" part and "Don't start your course in a funny way"). Another part which I found tremendously useful and I will definitely try my best to apply is related to the Engagement Strategies, where at times I found it difficult to capture my audience attention (I am a creative type and I love graphic design among other artsy things so at times I had the impression that my audience was more drawn into what I was presenting on a slide than what I was saying). And last but not least, the Process over Outcome piece made me reflect over the structure of my entire training catalogue and I am working on constantly improving my training steps and how I deliver them."

Student, UK
"Concise and to the point. Helpful handouts throughout."

Susan Darr, USA
"I liked most the design of this online course and delivery by the instructor. Very useful for new trainers. "

Selvarangan S., Engineer, Kuwait Oil Company, Kuwait
"Excellent course packed with a great amount of information to help the wannabe trainer on their way. Delivery was excellent as were the course materials. Would thoroughly recommend this to anyone entering this line of work. Many thanks Ethan. "

Stephen Pullan, UK
"Great Train the Trainer. Simple and easy to absorb and apply. Very helpful."

Thierry Delatte, Netherlands
"Really good to see how adults learn and how you can increase learning in various ways. It would be nice to see some roleplay for some of the more complicated sequences to see how it could play out in real life. Overall very pleased with the content and I learned a lot. "

Tim Roelandts, Lead Auditor and Country Manager, Preferred by Nature, Belgium
"I enjoyed the course! I'm part of a team which is training pretty much constantly, and what I've learned during this course will enhance the training I provide. Several of my teammates are also undertaking this course, and as you advised we will discuss the course and how its content can improve what we already do to a high standard! Thank you, and keep up the good work!"

Craig Mollison, NHS, UK
"I liked that it was self-paced and had videos that could be revisited if necessary. The variety of content (videos, handouts, etc.) made it interesting and varied the course nicely. I was also pleasantly surprised that feedback was provided on the discussion forum entries."

Ashley Kayes, Director, Quality and Performance Center of Excellence, Key Solutions Inc., USA
"I really enjoyed Ethan's positive energy and found him to be a charming and engaging facilitator. He's someone I'd like to meet for a chat if I lived in England! :) The slides were very beautiful with nice coloured backgrounds but I printed a lot of the materials (I prefer hard copies to having everything exclusively online) and they sucked up a lot of printer ink! I'd love to have the colourful ones on the screen and then printable ones available as well that are just text without any background for ink conservation. I have taken two other Train the Trainer trainings and this one was BY FAR the most valuable. I know that I may be shooting myself in the foot here, but I paid about $142 Canadian for this course. If I'd known how valuable it would be, I might have paid $997! It's THAT good. Really - I loved this course and it lit me up! I wish more people knew about this course. I'm honestly not sure how it landed on my iPad screen. Maybe I hit a Google Ad by accident?? I wasn't actually looking for a course like this (I didn't know what I needed!) but it was a perfect fit for me and very timely."

Lynn Goodacre, Coach/Consultant/Massage Therapist, Canada
"The course thus far has been very informative and pushes me to open my mind. I am learning alternative teaching methods."

Osei Harry, Trinidad & Tobago
"I enjoyed this session very much, because it was well structured, with short lessons, practical examples, and exercises, with the opportunity to repeat highlights several times and test my knowledge with a quiz."

Alenka Slabe, Slovenia
"I really liked the course. Especially the structure. How Ethan has condensed a vast amount of topics in a way which can lead to maximise the learning techniques. The revision at the end and the discussions and the writing exercise were helpful to understand the topics clearly. These much content for this price is very reasonable and is definitely going to help a lot of trainers I believe. I wish I could attend the course physically though! Thank you so much for creating the course!"

Haritha Retnakaran, Data Scientist, Germany
"The trainer was slow paced and had good dictation, I felt like he was in the class with me. Thank you for the experience."

Isaac Quijada, Trainer Coordinator, DASH BPO, Panama
"What I liked most about this course: the course structure and the discussion. There should be an assignment on how to design and develop a training course."

Thida Yon, Learning and Development Manager, Princess Alanka, Cambodia
"I enjoyed how practical the content is, nothing was difficult to understand. I liked the discussion boards as well."

Nancy Horvath, Training Operations Engineer, Blue Origin, United States
"What I liked most about the course: Your experience and presentation. [Can have a] shorter course, probably. But I've enjoyed the whole training."

Mikhail Rai, Supply chain specialist, Preferred by Nature, Russia
"What I liked most about the course: systematic approach in designing and delivering a good training."

Putri, Auditor and Trainer, Preferred by Nature, Indonesia
"What I liked most about the course: The Visuals while the trainer explains the modules."

Darryl Abraham, Training Coordinator, DASH BPO, South Africa
"What I liked most about the course: The way the trainer explained, gave us the slides and handbooks as well as doing the quizzes. What I liked improved: Changing who trains us in some topics so we do not get bored of hearing one voice throughout the whole course."

Sinenhlanhla Buthelezi, Trainer, DASH BPO, South Africa
"What I liked most about the course: this course opened me up on some strategies that I did not know of and allowed me to also think of past experiences on how to handle a class. Enjoyed the course."

Zizipho, Trainer, DASH BPO, South Africa
"What I liked most about the course: Understanding how to make content land for different learning styles especially with adults."

Thembi Mncube, Trainer, DASH BPO, South Africa