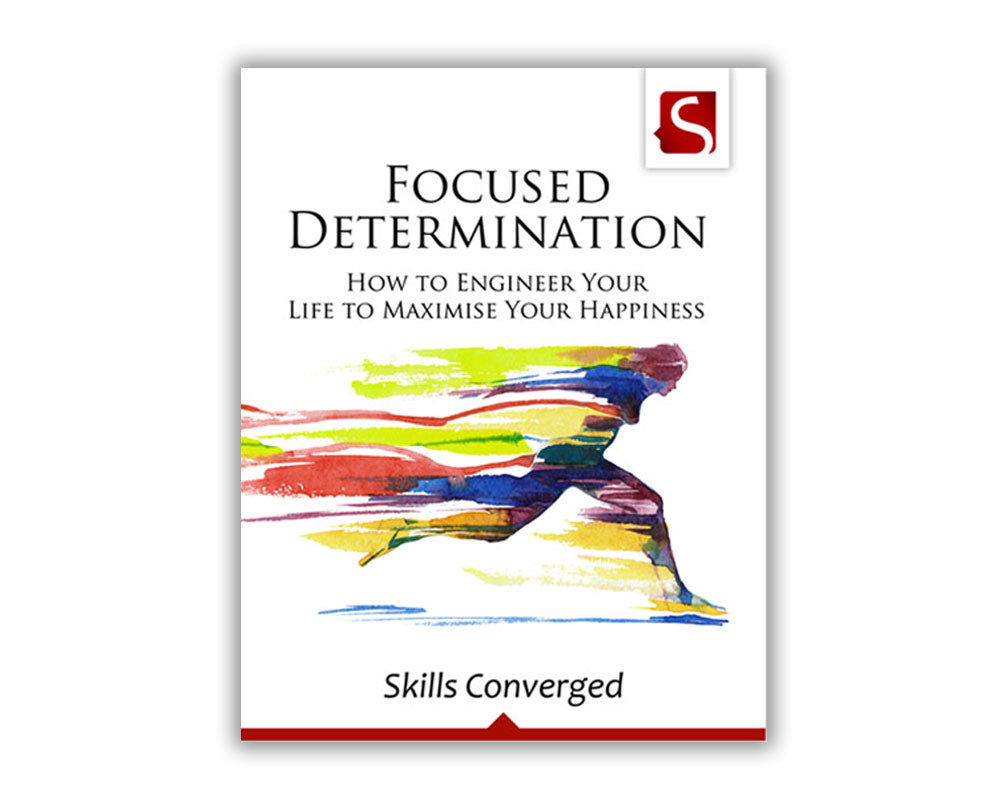 Focused Determination
How to Engineer Your Life to Maximise Your Happiness
Book Description
Have you ever read an interesting book on success, motivation and happiness but was left at the end with the question, "So what do I need to do?" The majority of self-help books are inspiring and exciting, but they fail to provide clear and easy-to-follow instructions on what to do.
There is no generic formula that leads to a satisfied life. However, in the past few decades, we have learned a lot about the underlying principles of success. There is plenty to learn from high achievers who have been applying these principles to their lives. This book has been designed as a self-study course to help you carry out a comprehensive self-analysis. It will help you ask the right questions to get the right answers. Each chapter contains examples, inspiring stories, guidelines and exercises that will give you an insight into what you truly want in life. Chapter by chapter, you will learn to acquire the right habits that will get you closer to your goals and, ultimately, to a happier and more satisfying life.
At Skills Converged, we specialise in developing soft-skills training materials for the international training community. This book is the result of years of experience in training people on personal and interpersonal skills.
In this book you will learn:
How to make yourself happy
How to systematically achieve your goals
How to prepare for a career change
What focused determination means
How to apply attention economy to your life
How to avoid the mediocre trap
How to motivate yourself automatically
How to manage your work-life balance
What it takes to become an expert
How to avoid the skill plateau
Get it on Kindle
A concise version of this book is also available in digital format. The concise version contains all the guidelines and stories presented in this book but without the exercises. This is ideal for those readers who want to access the guidelines first and consider going through the exercises at a later stage. The digital version can be accessed on your favourite electronic devices such as kindles, tablets, phones and PCs.
Get the Book on Kindle