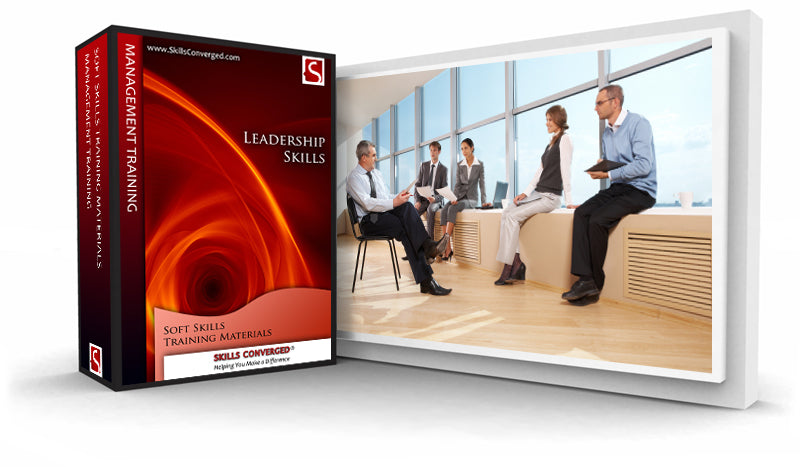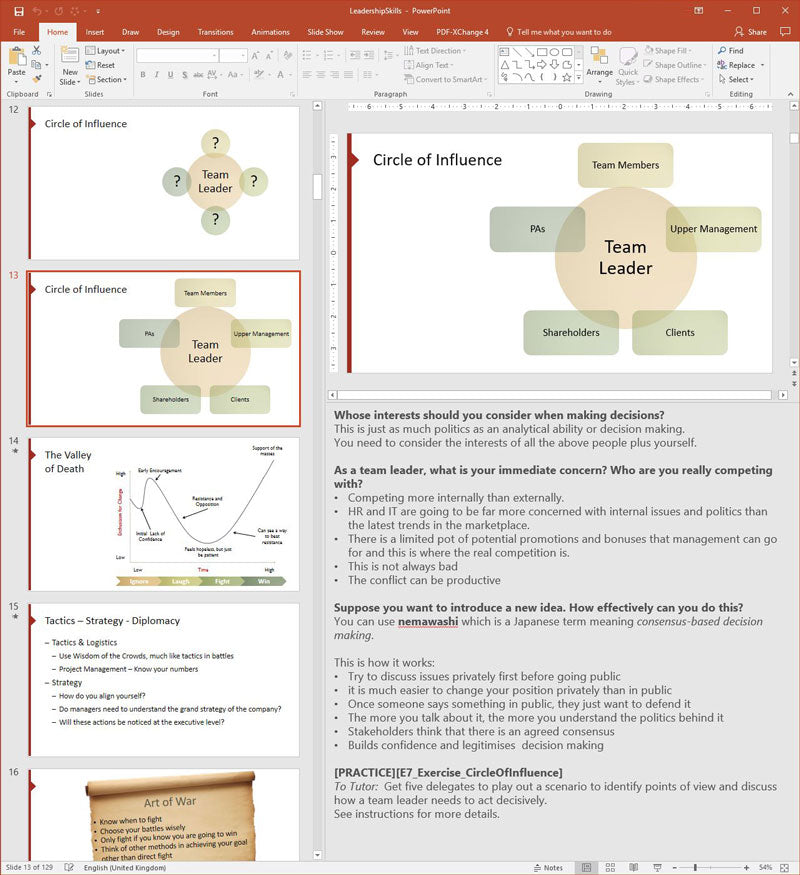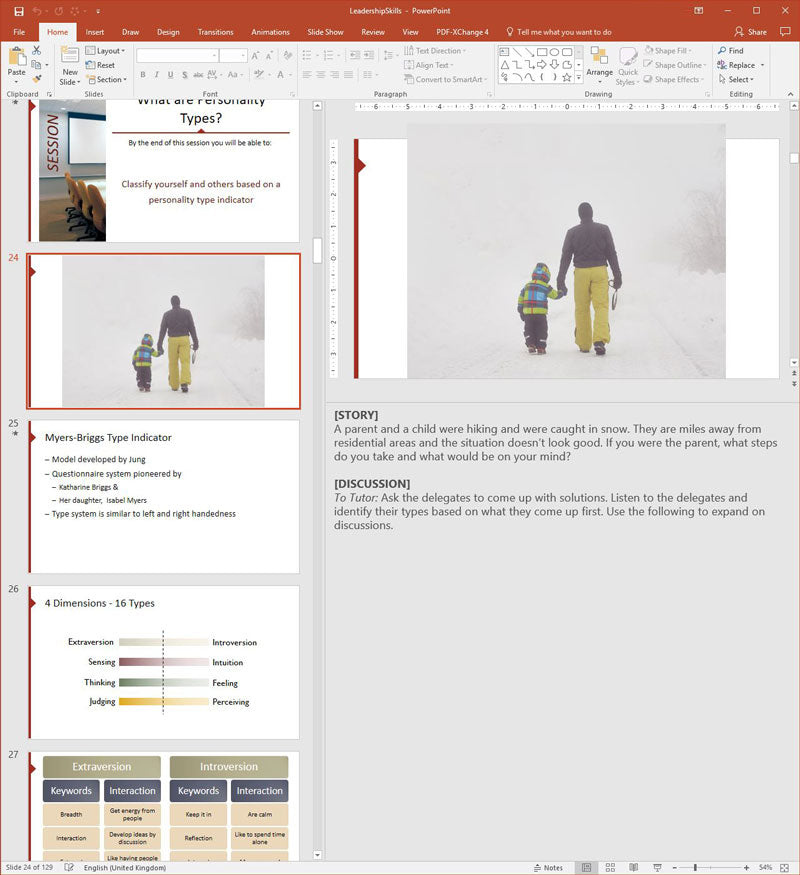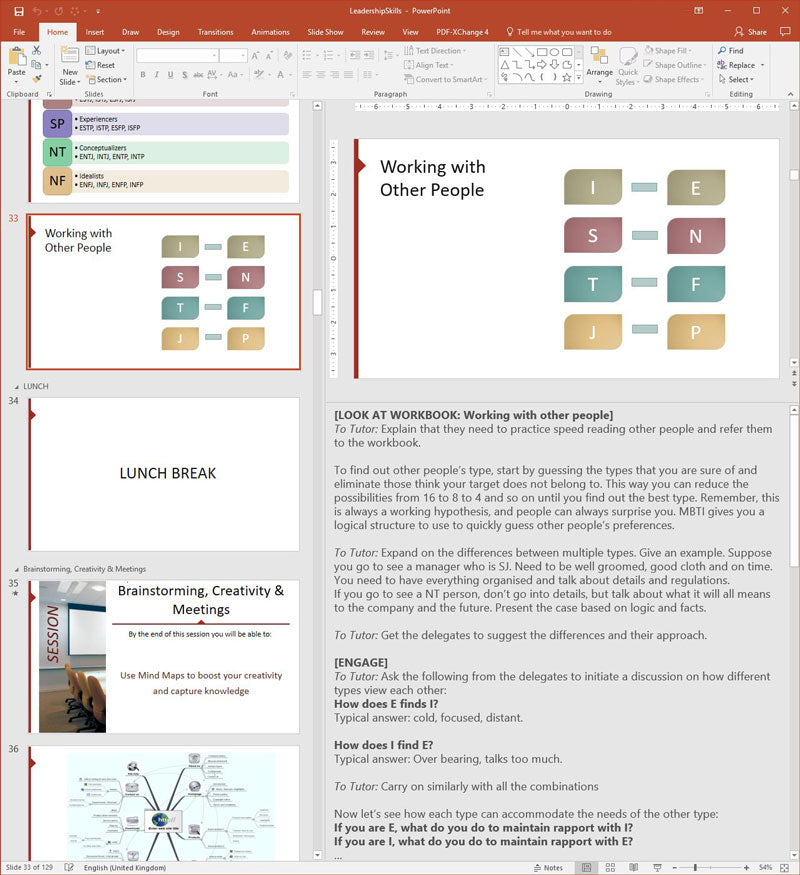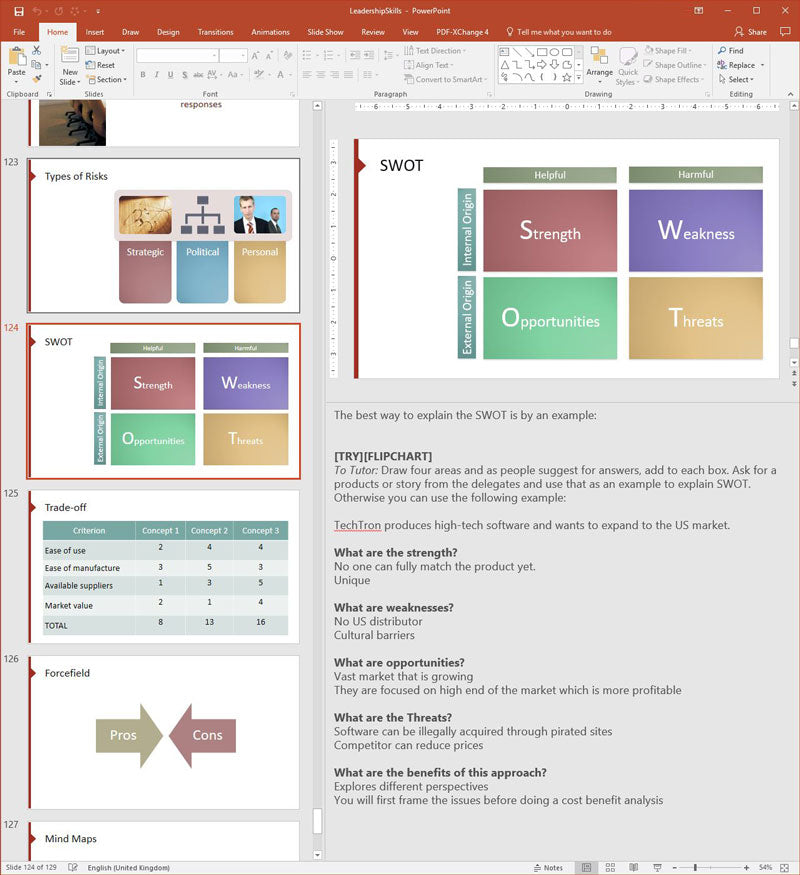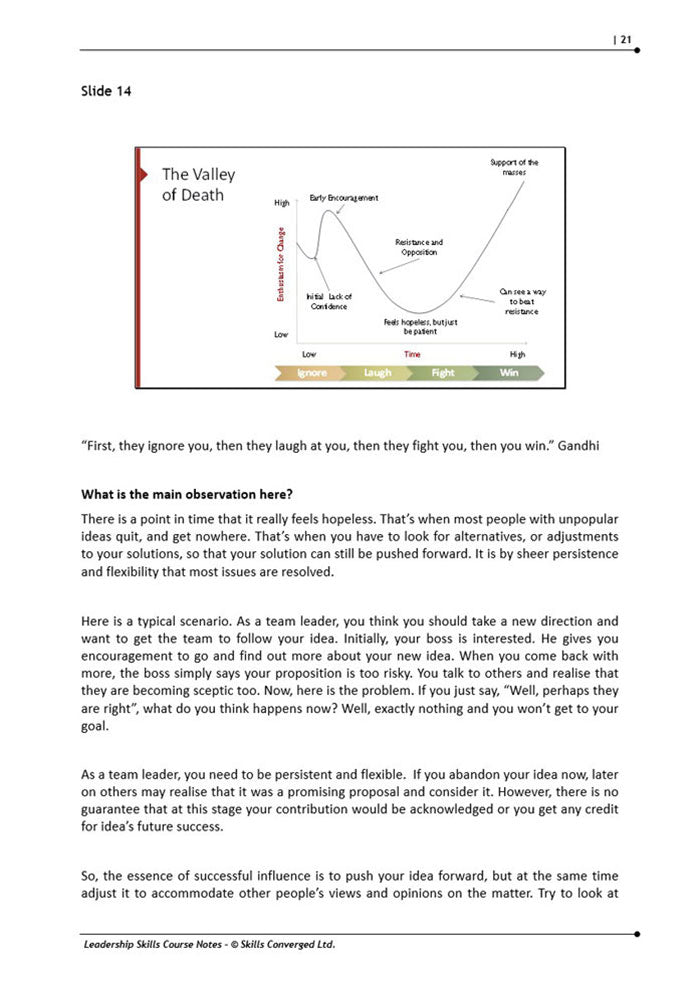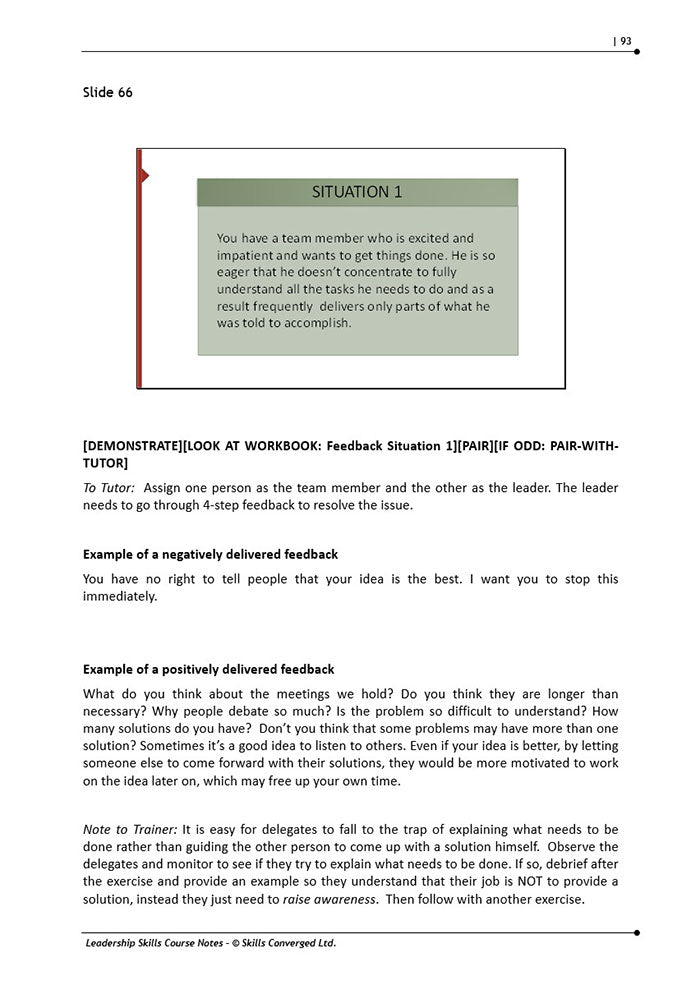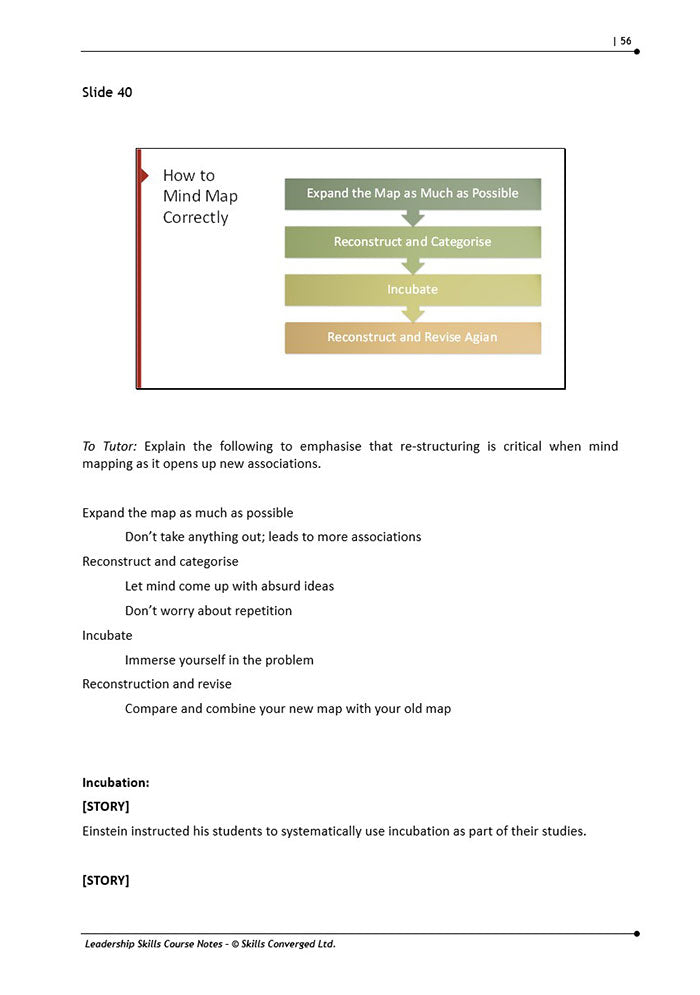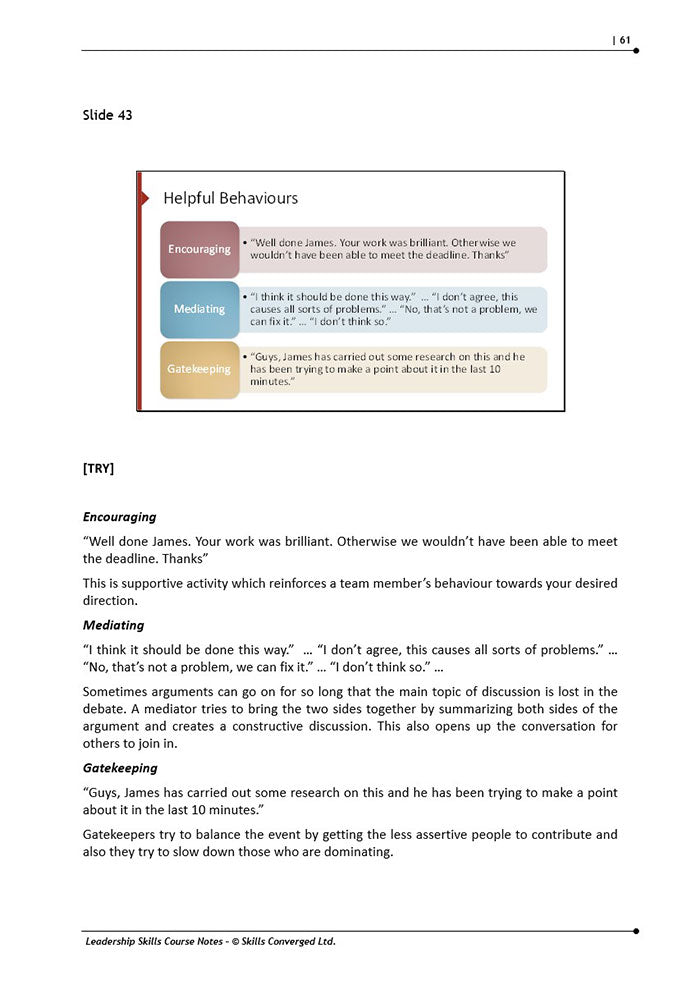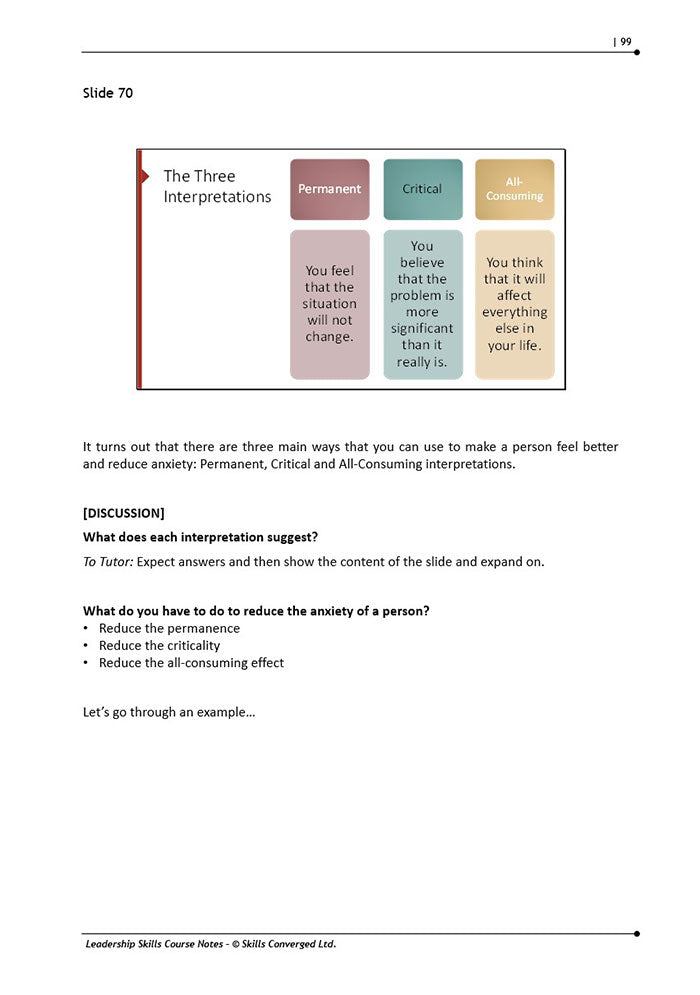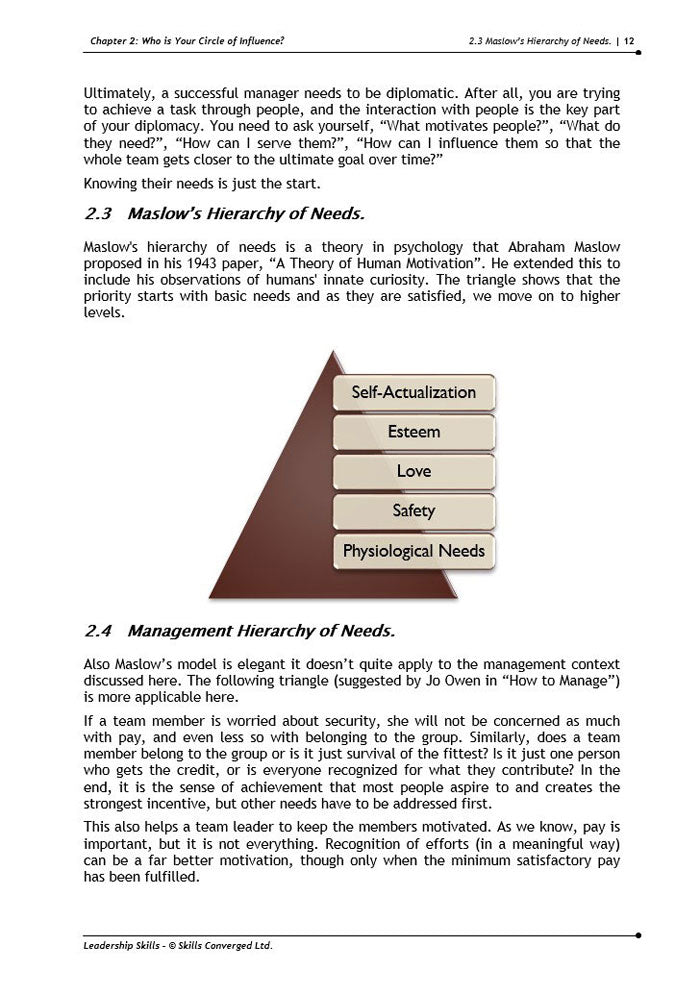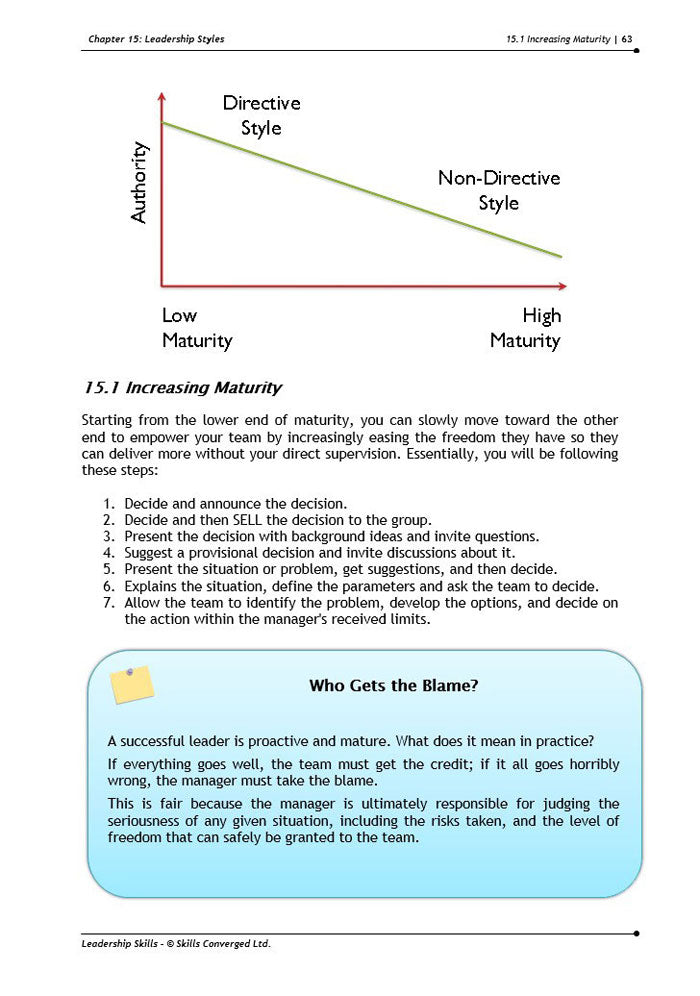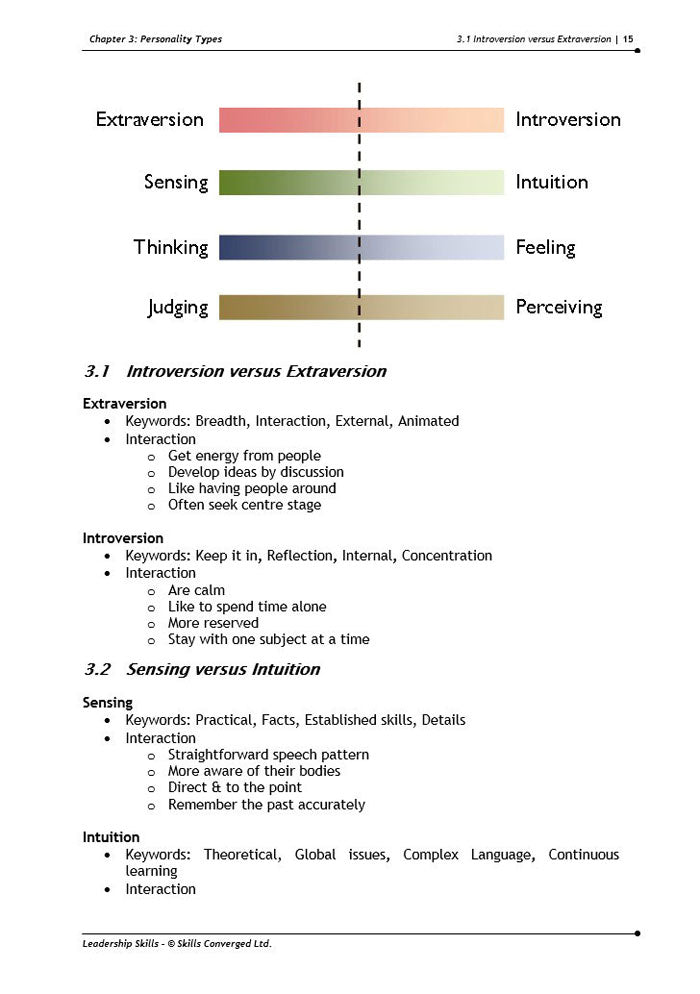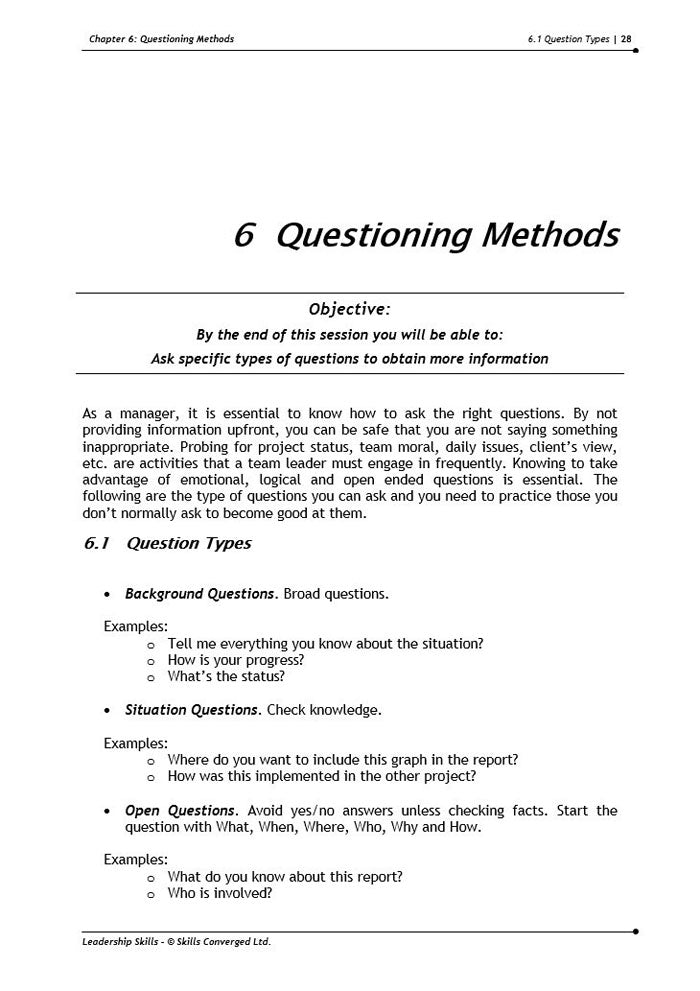 Leadership Skills
---
---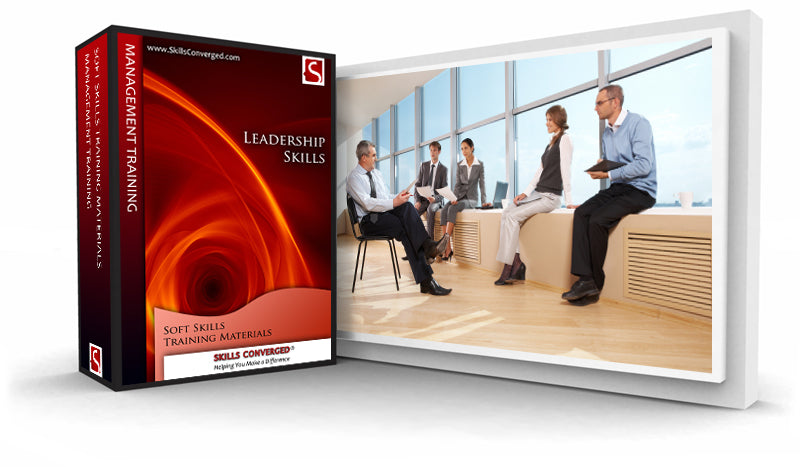 2-Days Course Includes Comprehensive Content on Leadership and Management
Fully Customisable Training Course Material
Description
"The first responsibility of a leader is to define reality. The last is to say thank you. In between the two, the leader must become a servant and a debtor. That sums up the progress of an artful leader."

Max DePree
What does it take to become an effective leader?
Is leadership a natural talent or an acquired skill?
Is management the same as leadership?
What are the differences between tactical and strategically planned leadership styles?
If you are looking for an answer to any of the above questions, then you are in the right place. This course offers effective skills and practical solutions for successful leadership. Detailed course materials, exercises and a comprehensive action plan at the end of the course will maximise your learning and allows you to take full advantage of these newly acquired skills once back at work.
This Course Aims to Help You
Inspire your team
Assess the needs of stakeholders
Spot the trends quickly and effectively
Influence the key people
Increase team creativity
Manage risks
Exploit opportunities
Effective leaders have acquired a set of skills and developed behaviours that set them apart from others. Successful leaders inspire and motivate people. They have the ability to create a vision and transfer it to those around them. They encourage hope, positivity, ambition and compassion. They are good communicators; know about planning and more importantly they can manage people. While all good managers are not leaders, all successful leaders certainly know how to manage people.
Qualities of good leaders: 
Energising People
Vision 
Competence 
Charisma 
Communication 
Good leaders have strong values, defined goals and clear plans to achieve those goals, however, they are pragmatic and embrace the change. Their flexible approach allows them to change their strategy and even beliefs to deal with different situations and unexpected developments especially in times of crisis. They are good problem solvers and encourage creativity, confidence and determination in their staff to overcome setbacks and problems.
Although skills are an important part of making a strong leader, it is the behaviour that often marks a successful leader. Great leaders show integrity, enthusiasm, determination, confidence and wisdom. They understand people's needs and group characteristics. They appreciate hard work and reward it accordingly.
Goal Orientated Thinking
Effective leadership without defined goals and objectives is impossible. As a successful leader you have to make it clear to your staff what are the common goal of your organisation.
Strategy
You need a strategy to achieve your goals. A clear and comprehensive strategy will prevent the team getting carried away with unimportant details and help them focus on the main objective.
Centre of the Network
Strong leaders are at the centre of organisations. They are capable of interacting with a full circle of people, from staff to stakeholders. This interaction allows you to identify needs and recognise opportunities.
Influence
Successful leaders understand the art of influence. They know who to influence and how. Learning about different influence techniques to use on a verity of people will not only increase your authority but also increase the chance of success.
Motivation and Questioning Techniques
Motivation increases enthusiasm, positive energy and productivity. By understanding your team's vision you learn to motivate them effectively. Using the right questioning techniques will also help you in reaching to the bottom of problems and encourage efficient problem solving.
Developing People
As a strong leader you need to understand your people's perspective, their abilities and vision in order to bring the best out of them. Don't forget that as a successful leader you are a role model and should live up to it.
Leadership Styles
Some leaders have one leadership style which works in some situations but not in others. Effective leaders however understand the value of pragmatism and develop different styles of leadership suitable for changing environments. You will learn about different styles of leadership and what style to use in different situations and with different people.
Delegation
Effective delegation not only gives a leader more time to deal with more important issues, it also increases team's confidence in their abilities. Learn the rules of effective delegation.
Creative Thinking
You will learn how to brainstorm, inspire your team to become more creative, encourage contribution and how to capture ideas and information.
Risk and Opportunity Management
As a leader you need to identify risks promptly in order to deal with them effectively and to prevent any future problems. Recognising opportunities on time will allow you to take advantage of situations successfully.
Action Plan
At the end of this course you will create an action plan which will improve your leadership skills.
Use the Leadership Skills course in combination with Project Management and Team Building for a package on 5-day team management. 

In particular you can extend the 2-day Leadership Skills with 1-day Communication Skills course for a 3-day comprehensive leadership & management training course. Our customers really liked this combination when we delivered the 3-day course to them.

You can save 20% on the total price when you buy the training products together.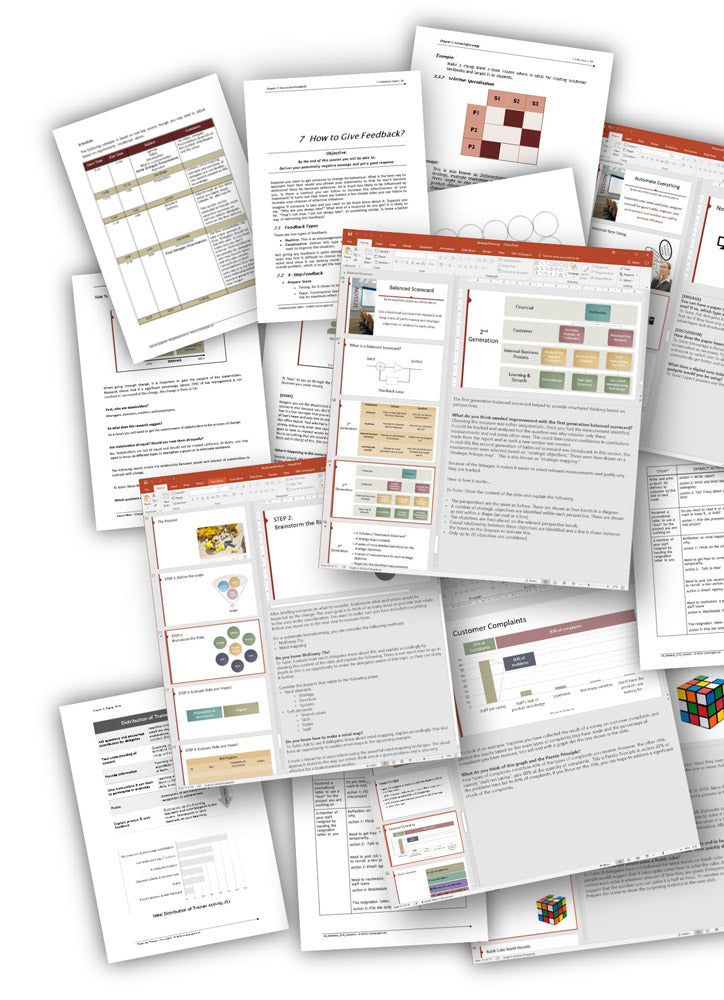 What Is Included
Everything you need to run the course:
Slides
Workbook
Exercises
Handouts
Trainer Notes
Specific Course Guidelines
Agenda
Guidelines on Training Methodology
Course Outline
Recommended Readings
Feedback Forms
Certificate of Achievement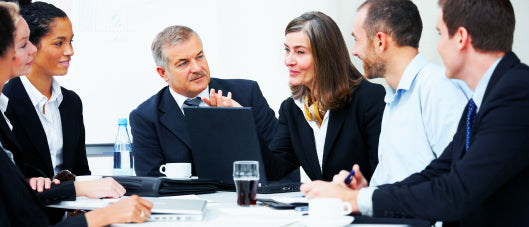 Course Objectives
By the end of this course delegates will be able to:
Courseware Features
Buy & Download Training Materials
Choose your training materials
Add to shopping cart
Get multiple courses to get discounts and create tailored training
Pay using all major debit / credit cards, PayPal, Apple Pay and Google Pay.
After payment processing, you are redirected to a download page
You will also receive emails with download links
Unzip the package and access all the training resources in MS Office format
How to Get Training Packages
Editting
You can customise, edit and modify the content as you desire
Rights
Unlimited workbook reprinting rights
Comprehensive
The downloadable training package contains all you need to deliver a course
Extensively Researched
Designed based on the latest research in educational psychology, cognitive psychology, social sciences and business practices
Facilitation Training
Designed in line with the principles of accelerated learning

Interactive
Designed to include many examples, case studies and exercises to improve learning and retention
Download
Order online and download immediately after purchase
Source Files
Receive editable source files in MS Office 365 (Word DOC/DOCX and Power Point PPT/PPTX) and previous Office versions 2003, 2007, 2010, 2013 & 2016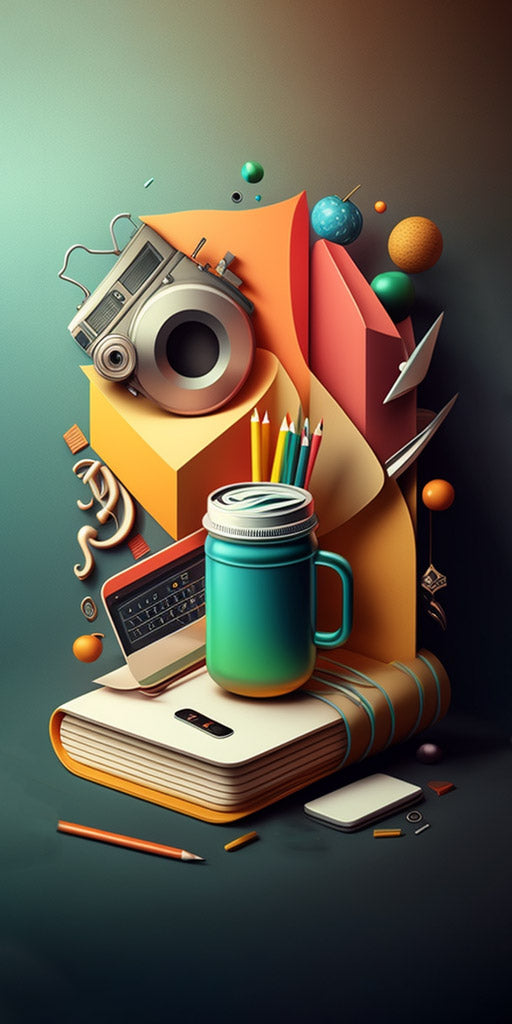 About the Design Philosophy of Leadership Skills Course
100+ Countries
Used by Trainers Worldwide
Our mission is to help you deliver memorable courses with long lasting results, while taking the least amount of effort and time to run.
Save Time & Boost Training
Skills Converged is a unique company that provides professionally designed fully-customisable training course materials based on the latest research in learning & development. Courses are designed with attention to detail both on content and style so that you can deliver unique state-of-the-art courses to your clients and get maximum results.
Testimonials for Leadership Skills
"Course [leadership skills] was very well prepared and fitted exceedingly well [into the available time]."
"We are using your Team Leading course materials for our line managers in our manufacturing plant in Bangalore. We were looking for content to merge with our own and your material has proved to be value for money. Thanks for the effort. Will certainly consider other courses in the future."

Navdeep S. Vasir, India
"Really super material will recommend and will buy again."

S.T., New castle upon tine, UK
More about our customers and what they think of our products
For Trainers
Use ready-made modular courseware, tailor to your audience, respond to market quickly & effortlessly
For People Developers
Increase HR efficiency and save by supplying consistent professionally designed training materials to your trainers and help employees reach full potential