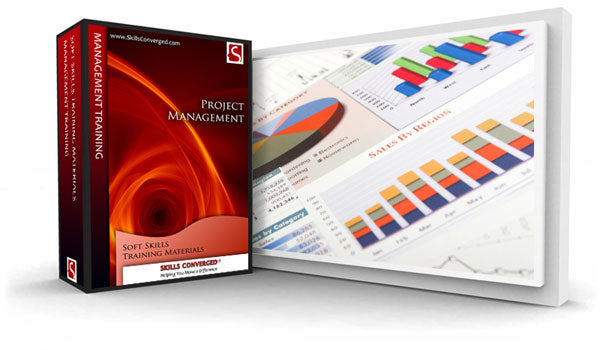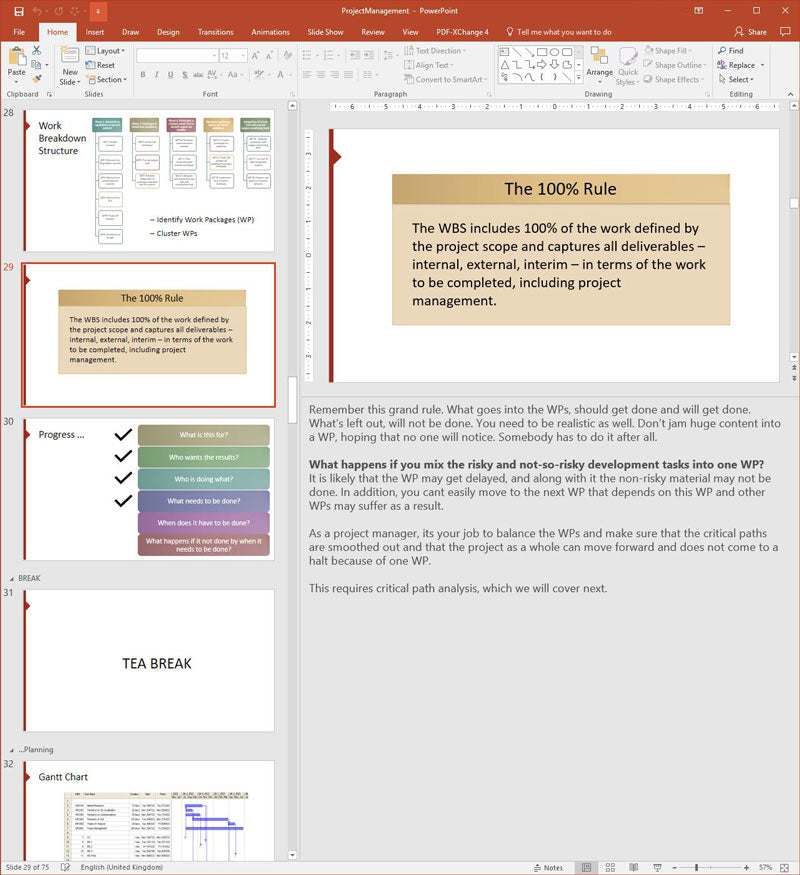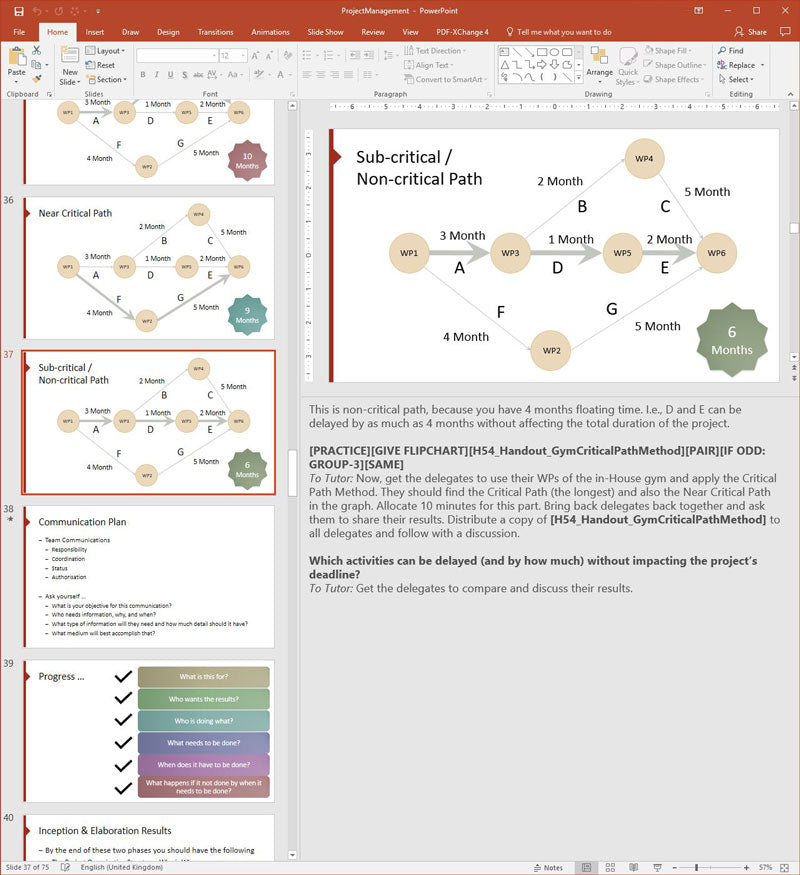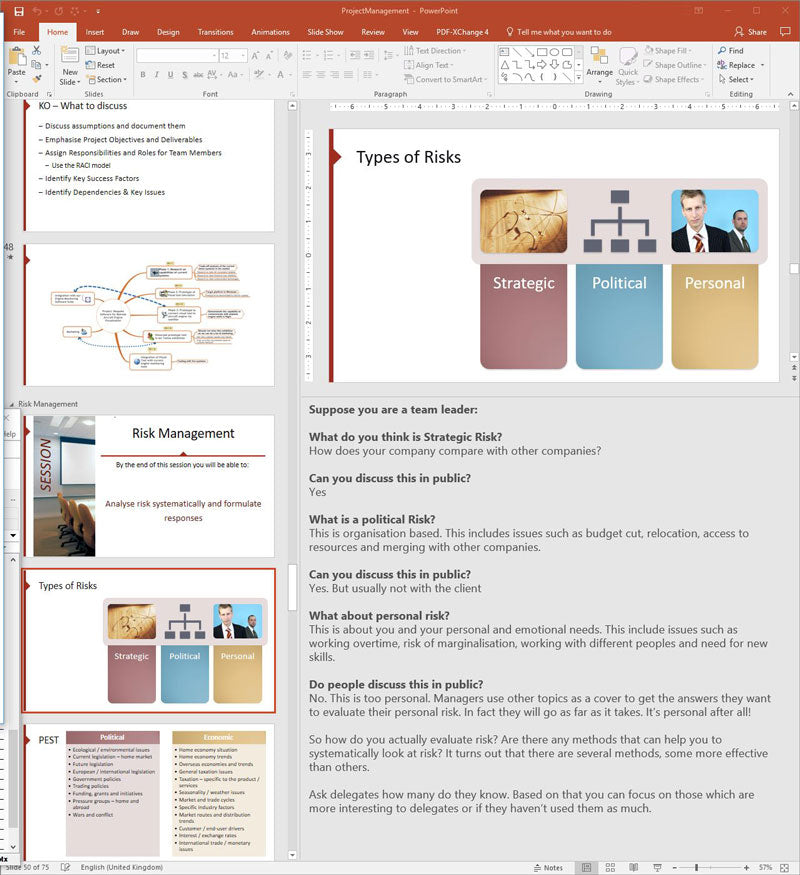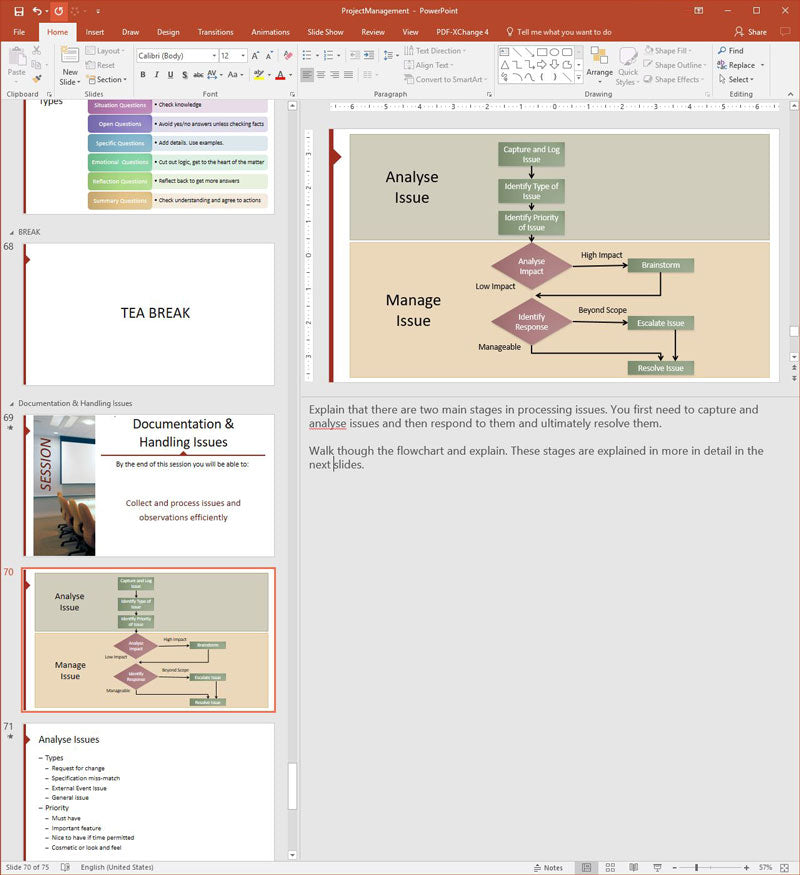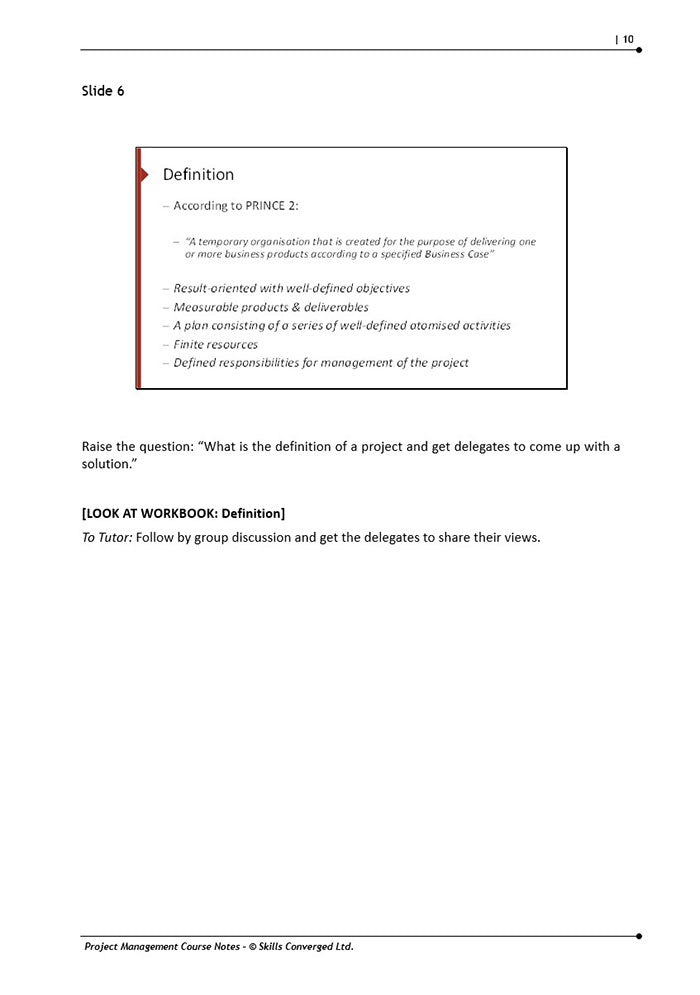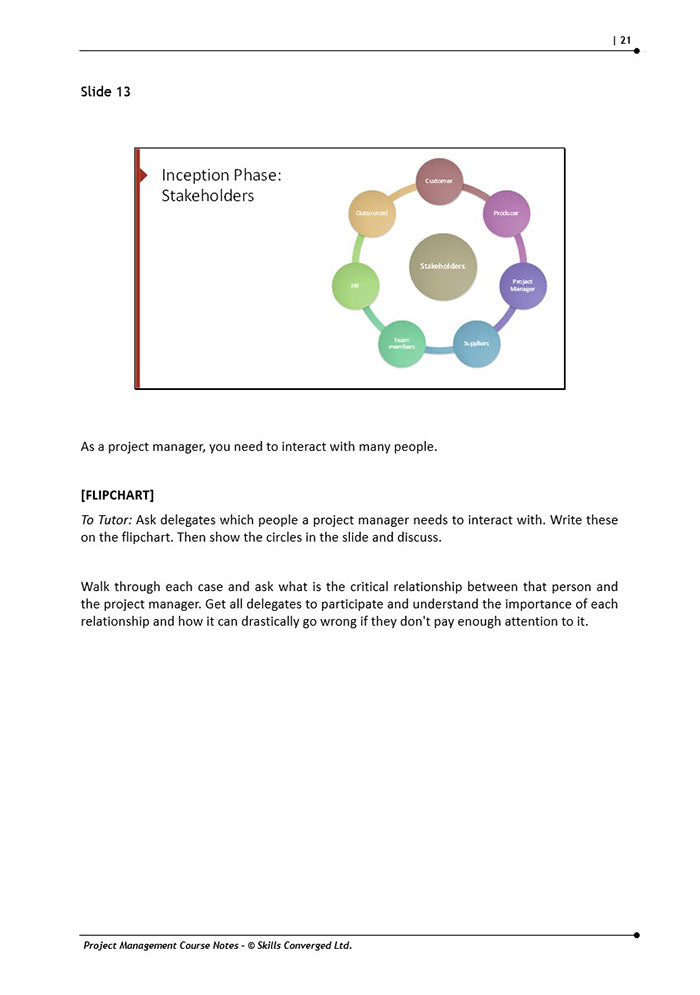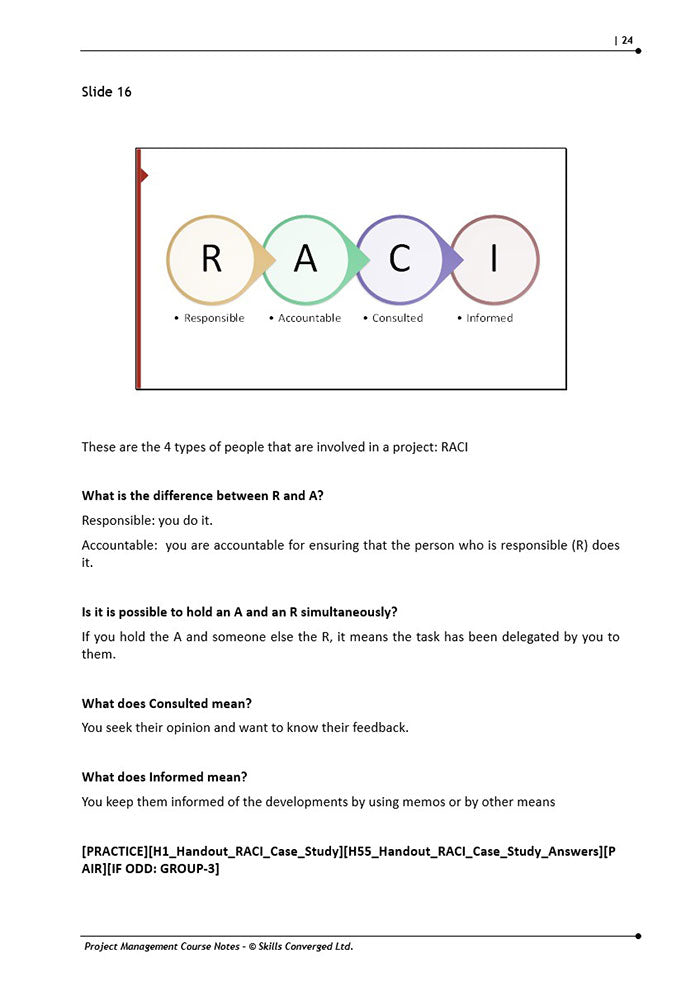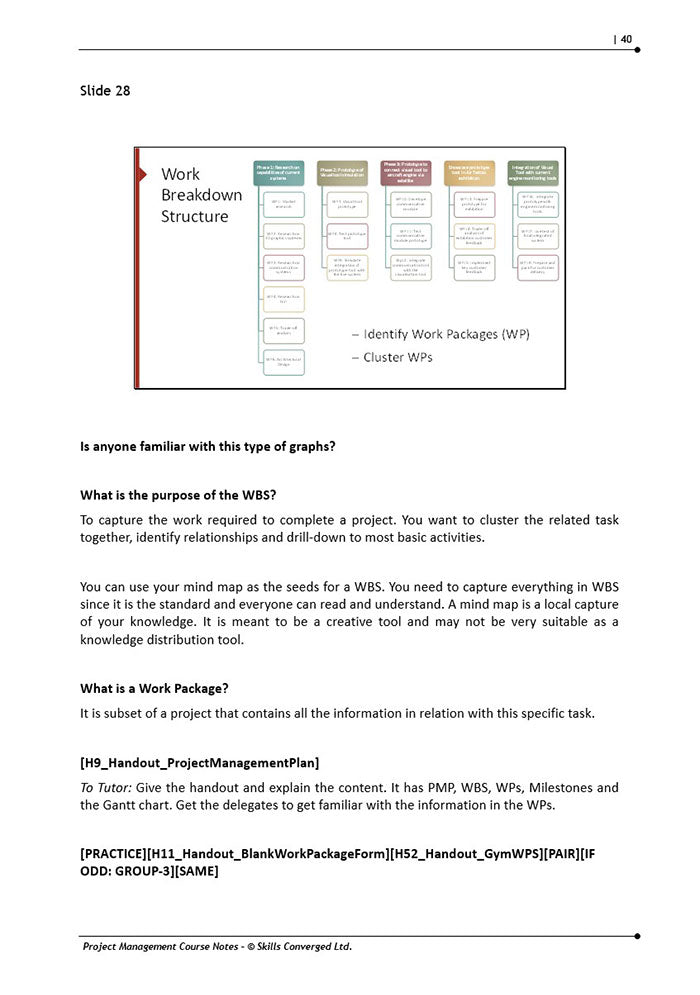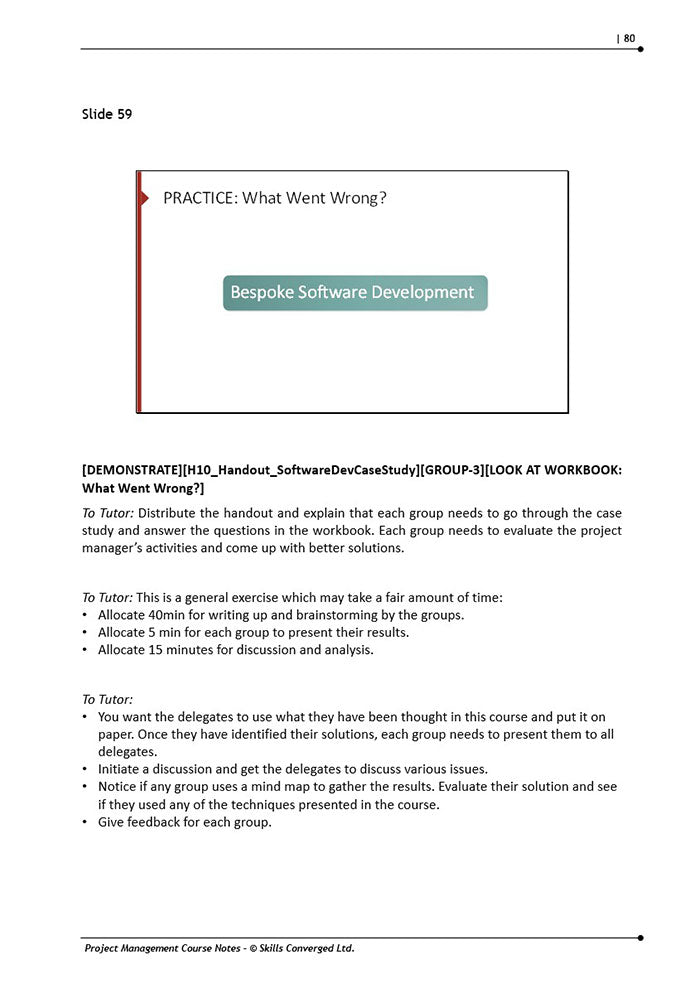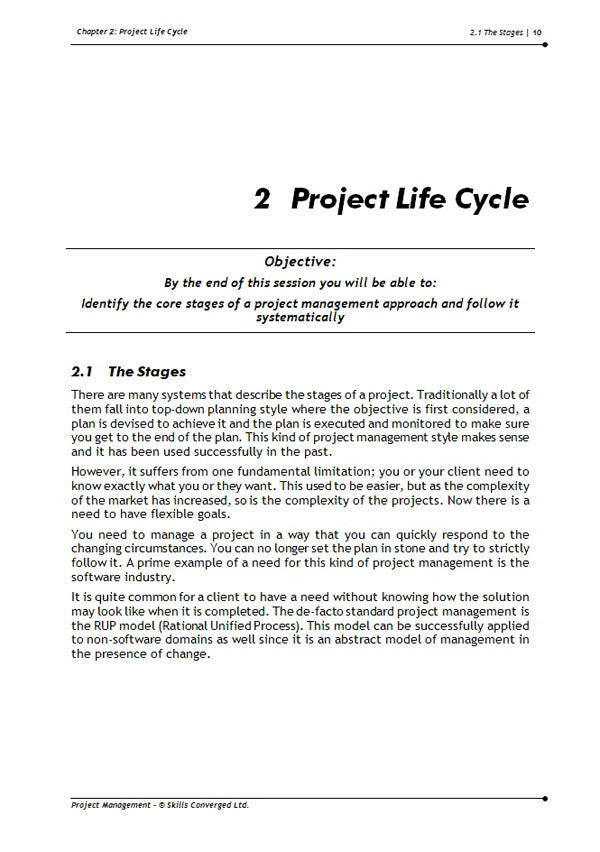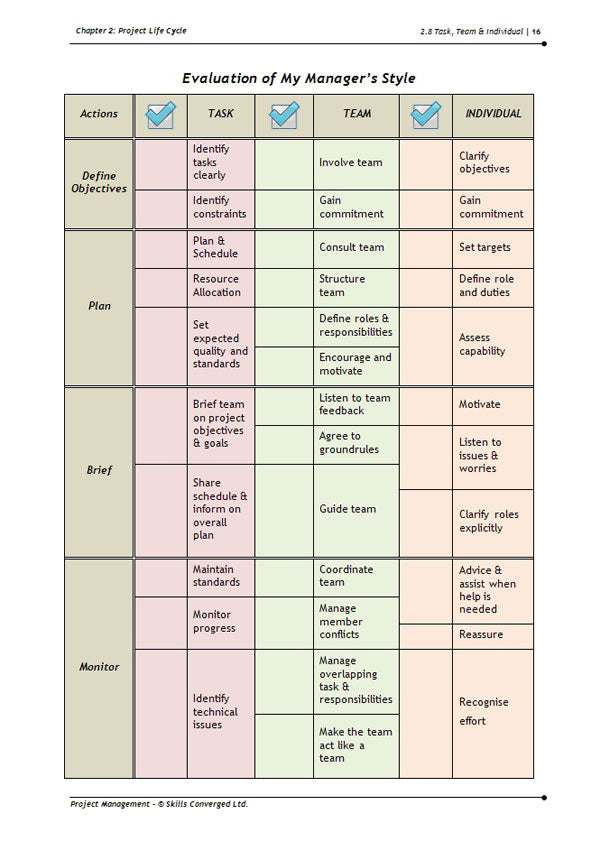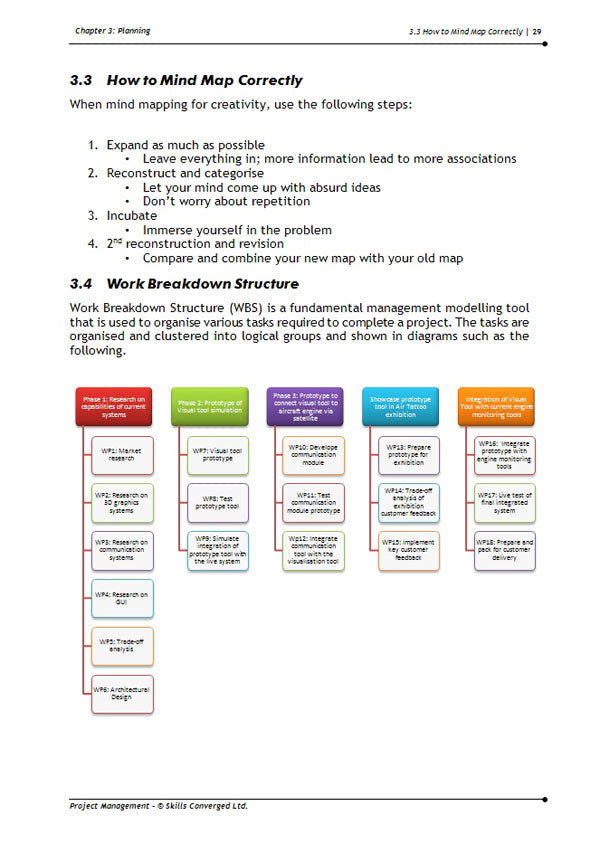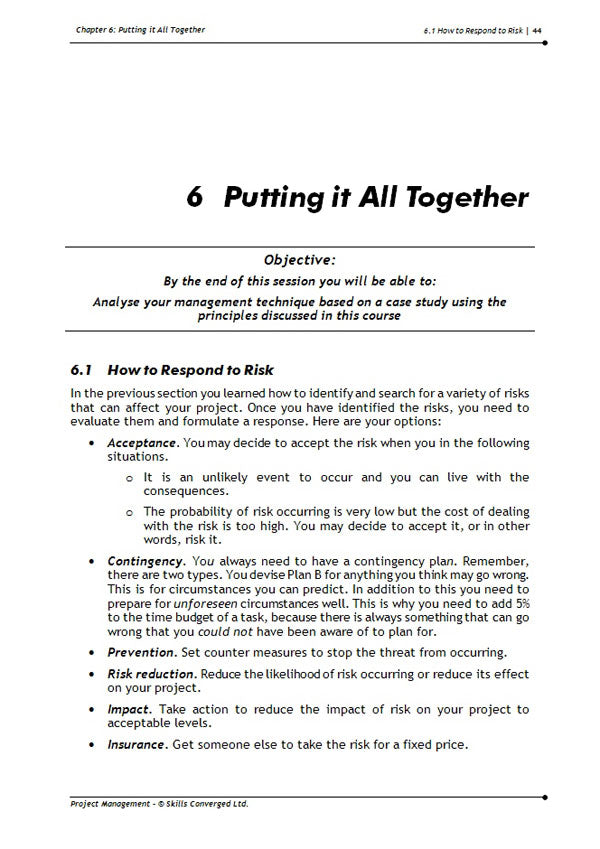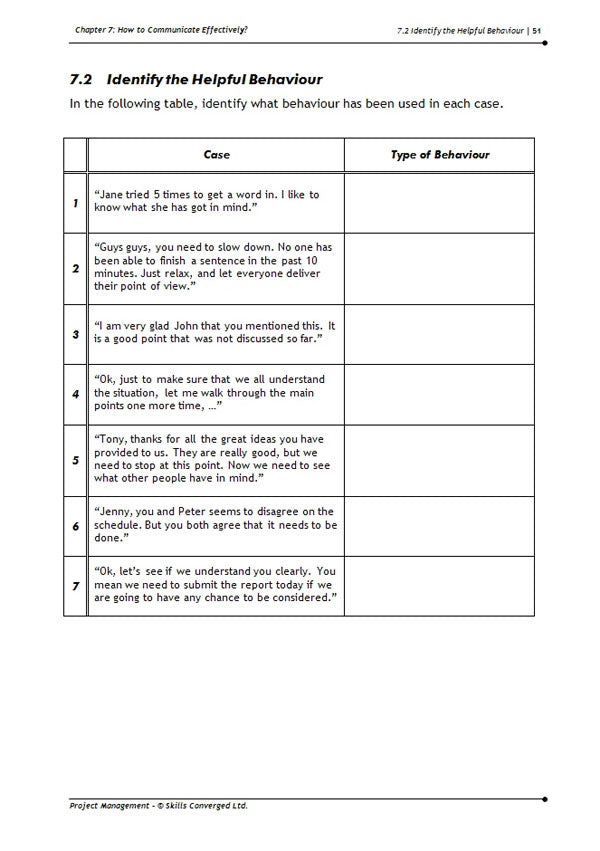 Project Management
---
---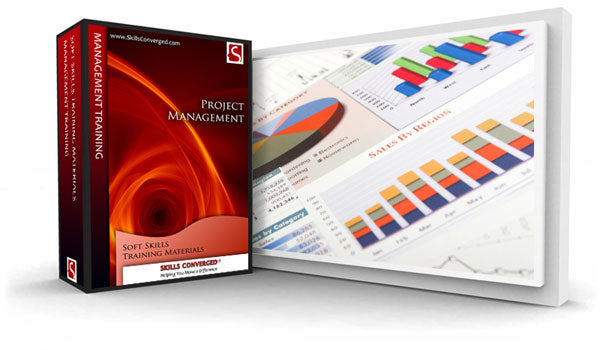 Course on Managing Project Time, Cost, Resources, Risk and Quality
Fully Customisable Training Course Material
Description
"Be prepared, luck is where preparation meets opportunity."

Randy Pausch
Many companies are realizing that the traditional project management principles are no longer applicable in today's extremely dynamic and demanding environment. A fixed approach of planning is no longer a good method since it is very difficult to anticipate everything in advance and respond to it in the plan. Instead, more agile planning methods are required to accommodate for changing markets, technology and resources over the course of a typical project.
As a result, new project managers must be systematically thought on best practices and established management techniques. In this course, participants will understand the role of project manager as a broker of information. The emphasis here is on the day-to-day running of a project as opposed to leading a team using emotional skills (for that see Team Leadership Course).
Participants walk through a case study using a number of exercises throughout the course while learning about milestones, planning, work breakdown structures (WBS) and risk analysis.
Participants will learn how to manage time, resources, cost, risk and quality using a variety of practical hands-on exercises. This course includes the following topics:
Mission
Differences between a project and your daily tasks?
Project Management versus Team Leading
Setting up project objectives and constraints
Identifying scope and ultimate goals
Stakeholders and clients roles in project objectives
Project Planning
Project life cycles & planning models
Introduction to planning tools
Work breakdown structures
Deliverables
Estimating time and cost
Resource allocation and management
Setting up Gantt charts
Precedence networks
Risk management
Creating contingency plans
Effective documentation system
Project Progress Monitoring
How to monitor performance and measure progress against objectives
How to keep track of new issues as they are discovered and eliminating them
Effective decision making
Quality control procedures
Handling Clients and Stakeholders
Effective communications
Influencing key people
Keep your clients updated
Manage requests for change
Handling Team Members
How to give effective feedback
How to have a productive meeting
How to maintain rapport with team members
How to motivate the team and keep them committed to the project's mission
How to boost creativity
Meaningful Meetings
How to manage a meeting to get everyone's input
How to capture what is discussed
Effective brainstorming
Meeting frequency
Project Close
Stakeholder Acceptance
Final documentation before closing down
Marketing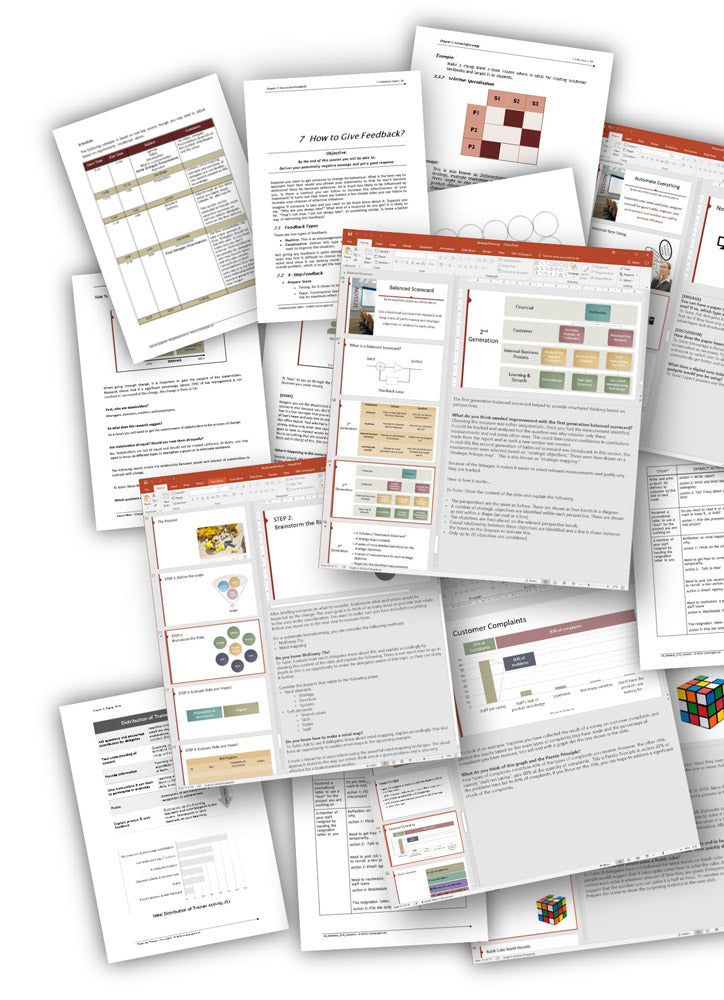 What Is Included
Everything you need to run the course:
Slides
Workbook
Exercises
Handouts
Trainer Notes
Specific Course Guidelines
Agenda
Guidelines on Training Methodology
Course Outline
Recommended Readings
Feedback Forms
Certificate of Achievement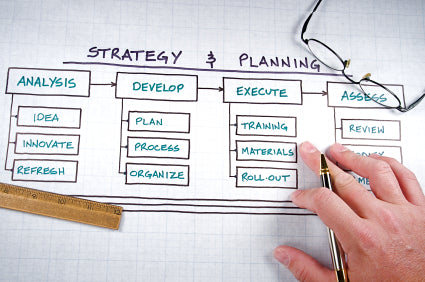 Course Objectives
By the end of this course delegates will be able to:
Courseware Features
Buy & Download Training Materials
Choose your training materials
Add to shopping cart
Get multiple courses to get discounts and create tailored training
Pay using all major debit / credit cards, PayPal, Apple Pay and Google Pay.
After payment processing, you are redirected to a download page
You will also receive emails with download links
Unzip the package and access all the training resources in MS Office format
How to Get Training Packages
Editting
You can customise, edit and modify the content as you desire
Rights
Unlimited workbook reprinting rights
Comprehensive
The downloadable training package contains all you need to deliver a course
Extensively Researched
Designed based on the latest research in educational psychology, cognitive psychology, social sciences and business practices
Facilitation Training
Designed in line with the principles of accelerated learning

Interactive
Designed to include many examples, case studies and exercises to improve learning and retention
Download
Order online and download immediately after purchase
Source Files
Receive editable source files in MS Office 365 (Word DOC/DOCX and Power Point PPT/PPTX) and previous Office versions 2003, 2007, 2010, 2013 & 2016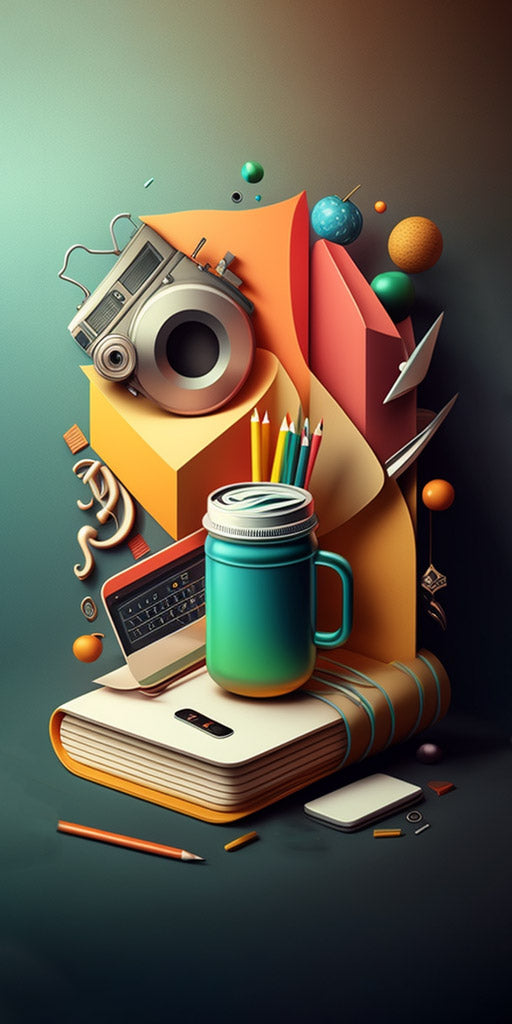 About the Design Philosophy of Project Management Course
100+ Countries
Used by Trainers Worldwide
Our mission is to help you deliver memorable courses with long lasting results, while taking the least amount of effort and time to run.
Save Time & Boost Training
Skills Converged is a unique company that provides professionally designed fully-customisable training course materials based on the latest research in learning & development. Courses are designed with attention to detail both on content and style so that you can deliver unique state-of-the-art courses to your clients and get maximum results.
Testimonials for Project Management
"I appreciated the phone assistance I was given when I was experiencing problems making a debit card payment. The training structure [for Project Management] is easy to follow and engaging for the trainer and the participant."
More about our customers and what they think of our products
For Trainers
Use ready-made modular courseware, tailor to your audience, respond to market quickly & effortlessly
For People Developers
Increase HR efficiency and save by supplying consistent professionally designed training materials to your trainers and help employees reach full potential