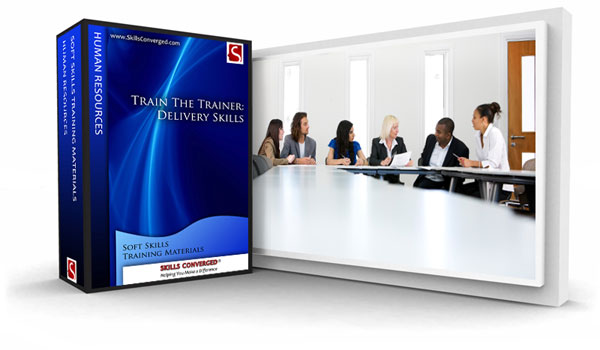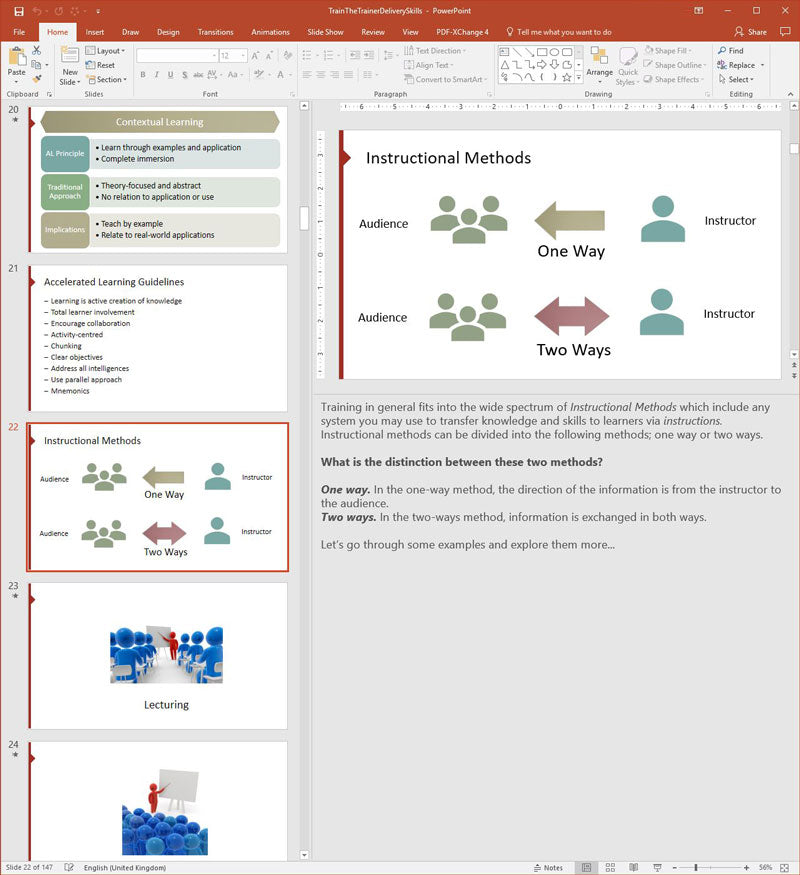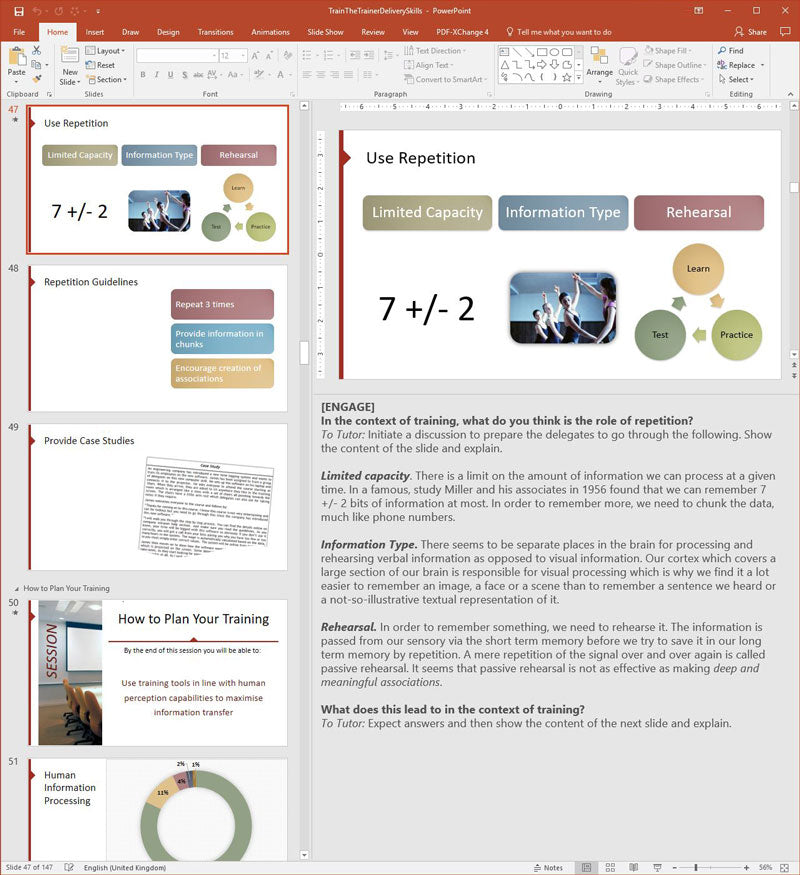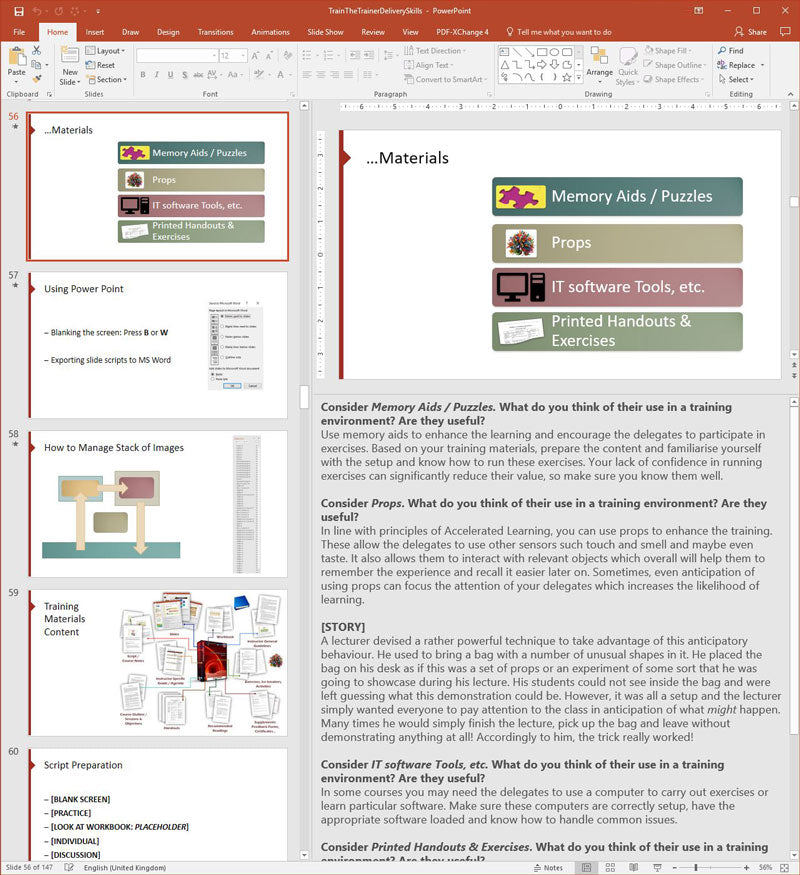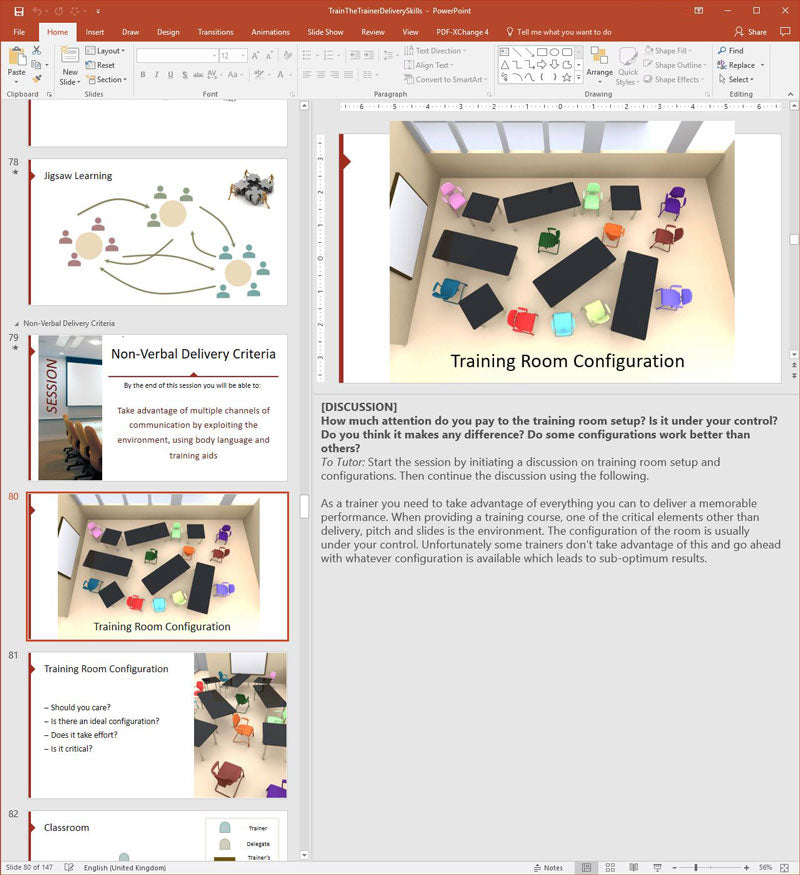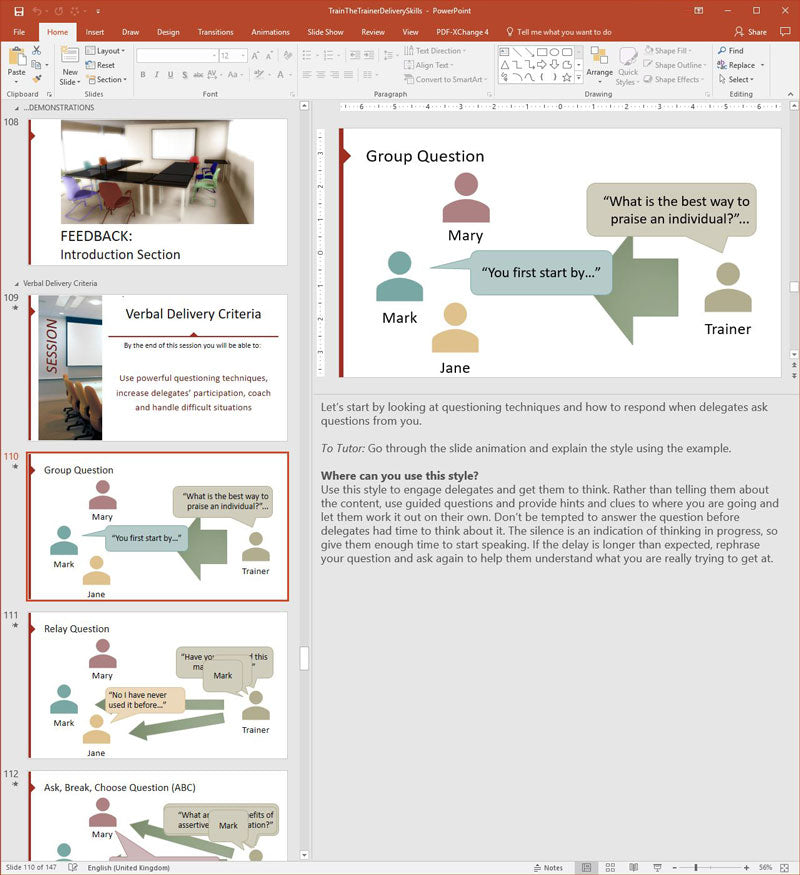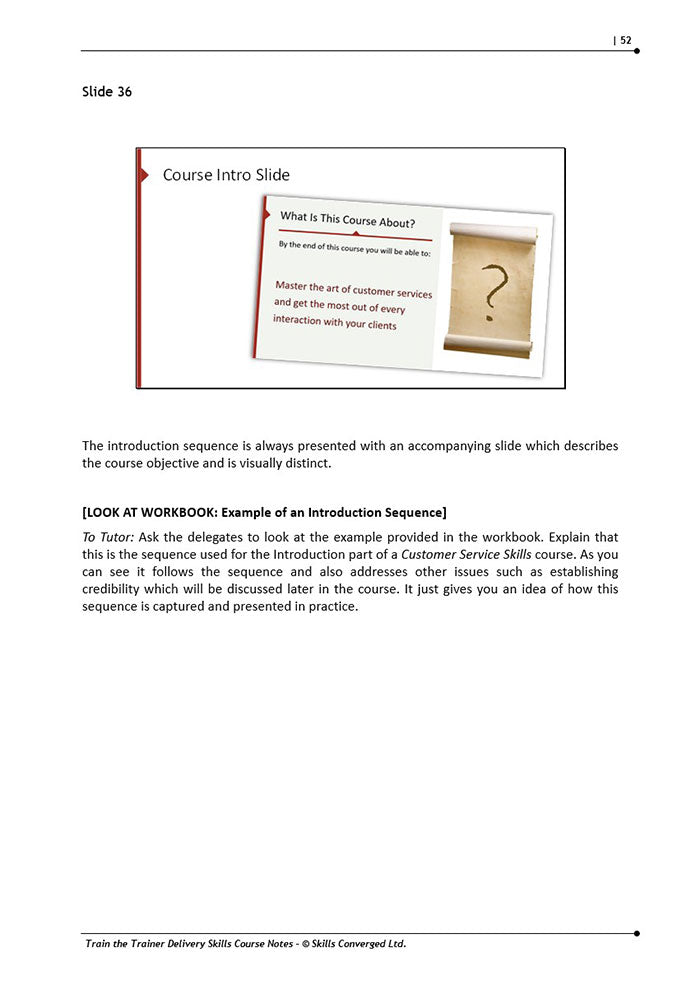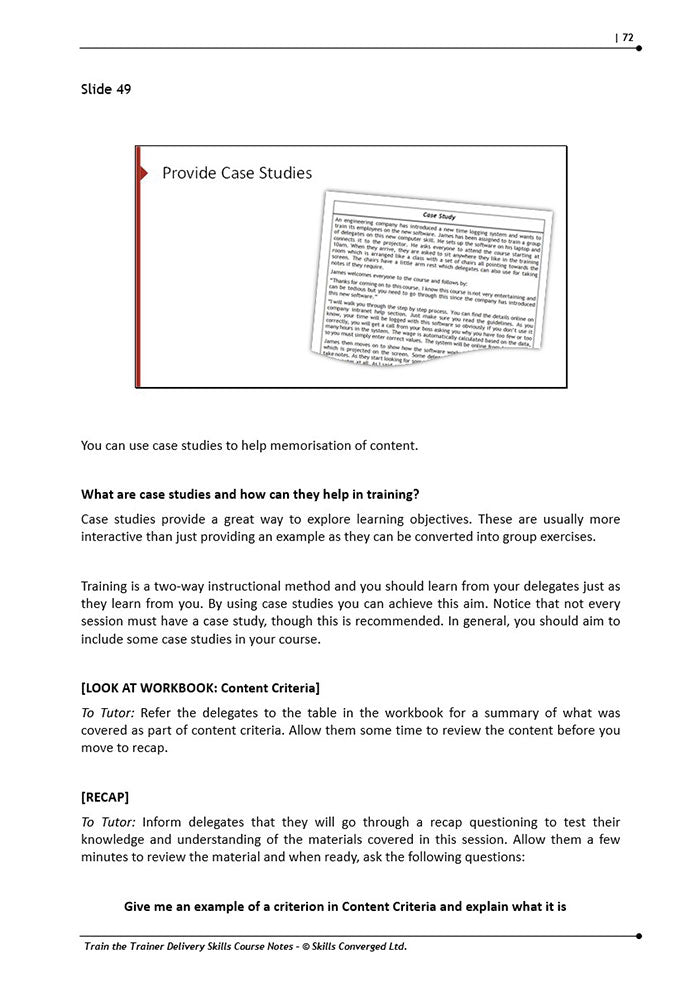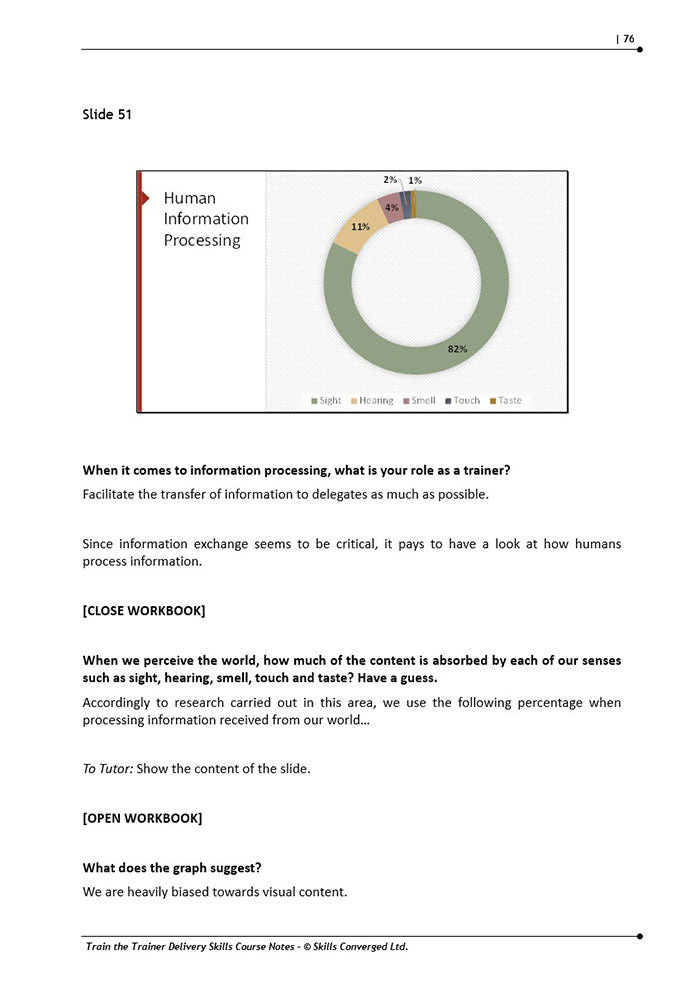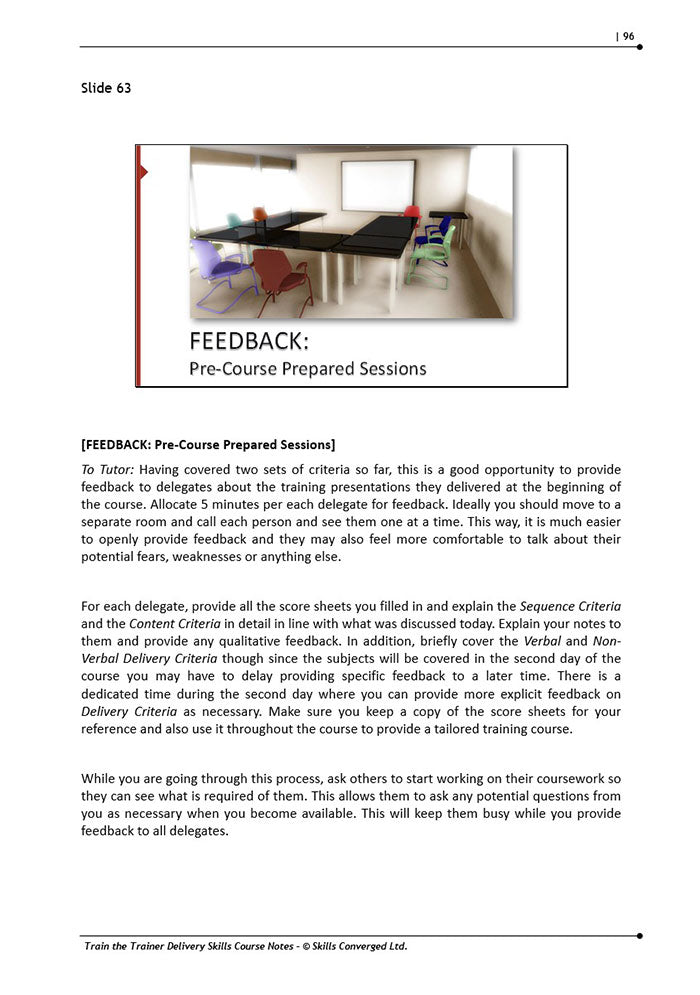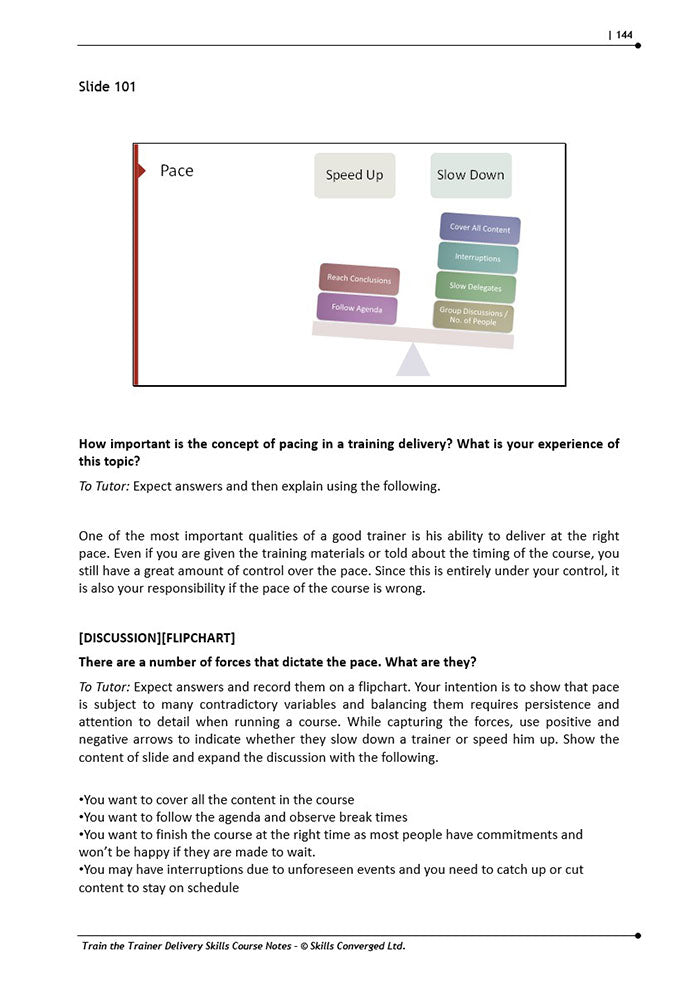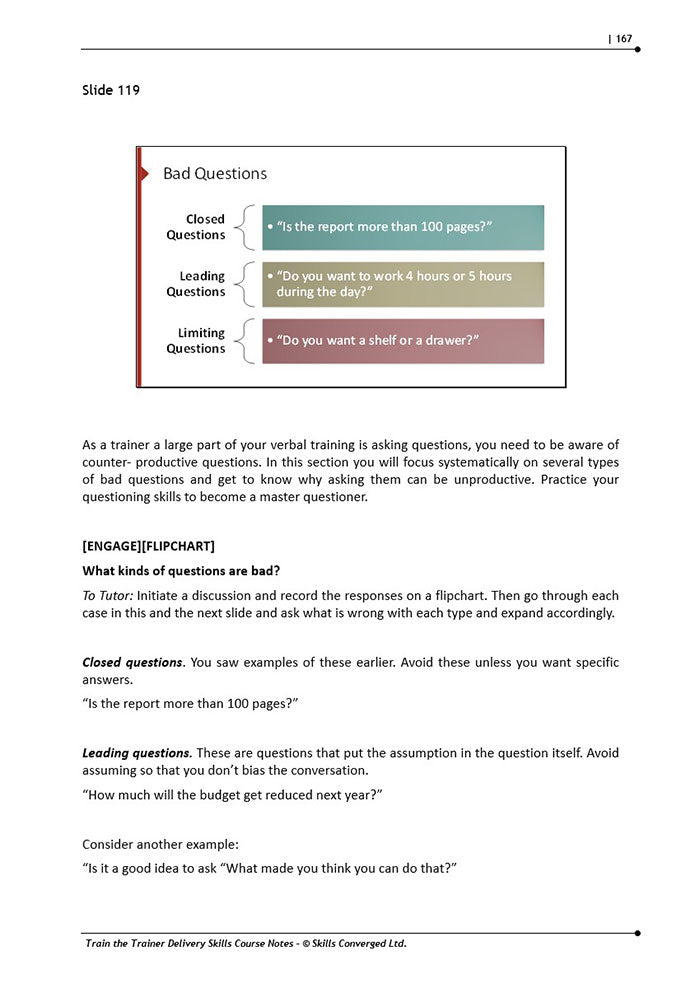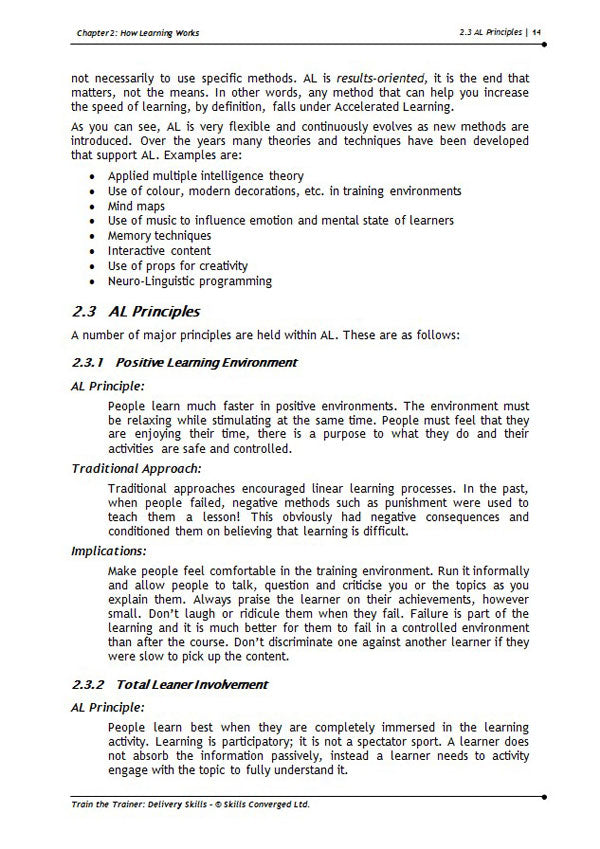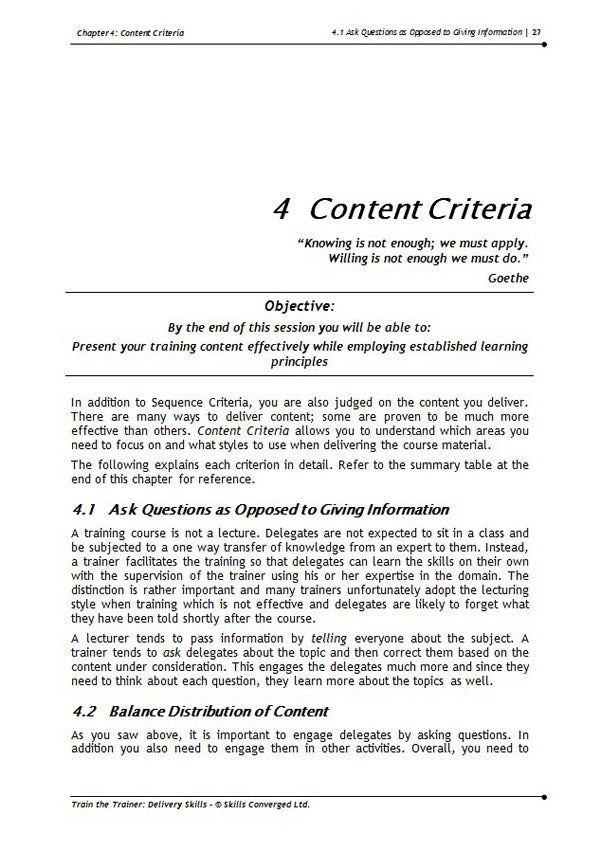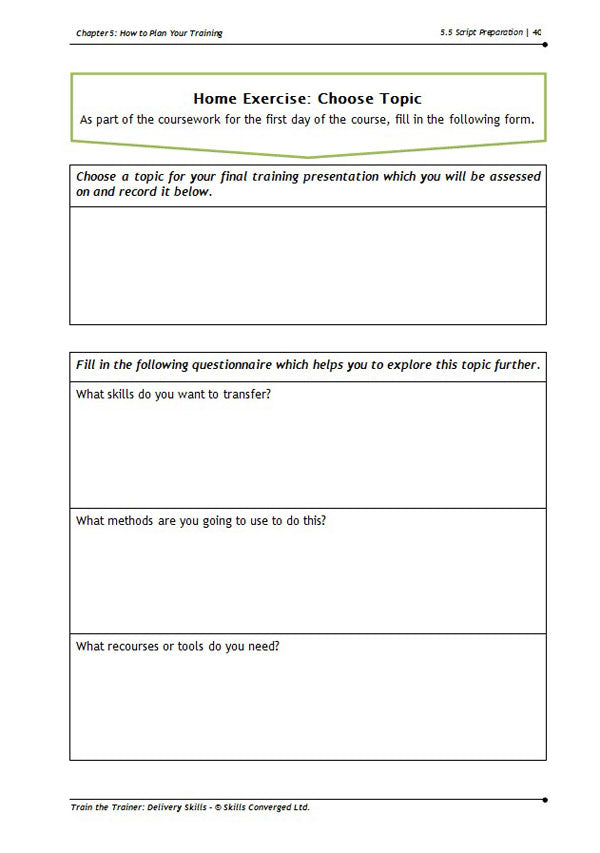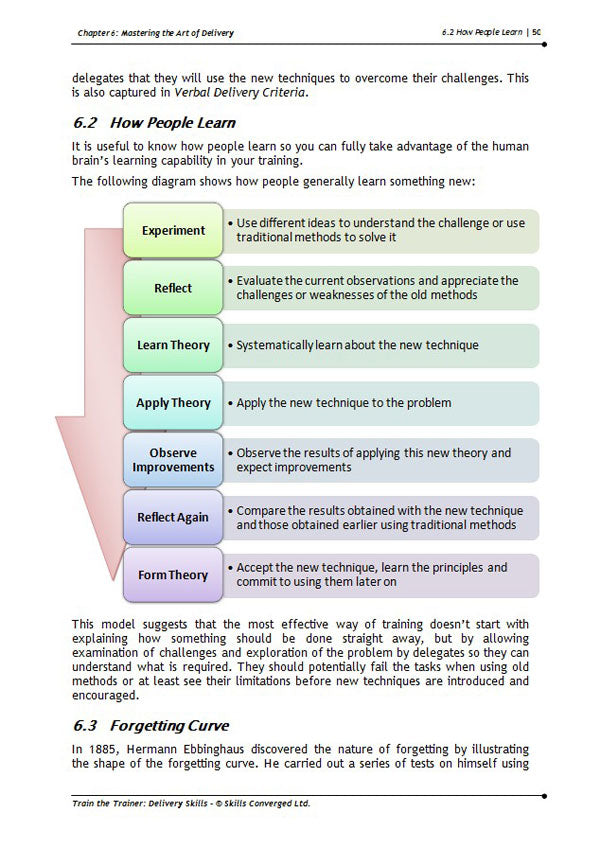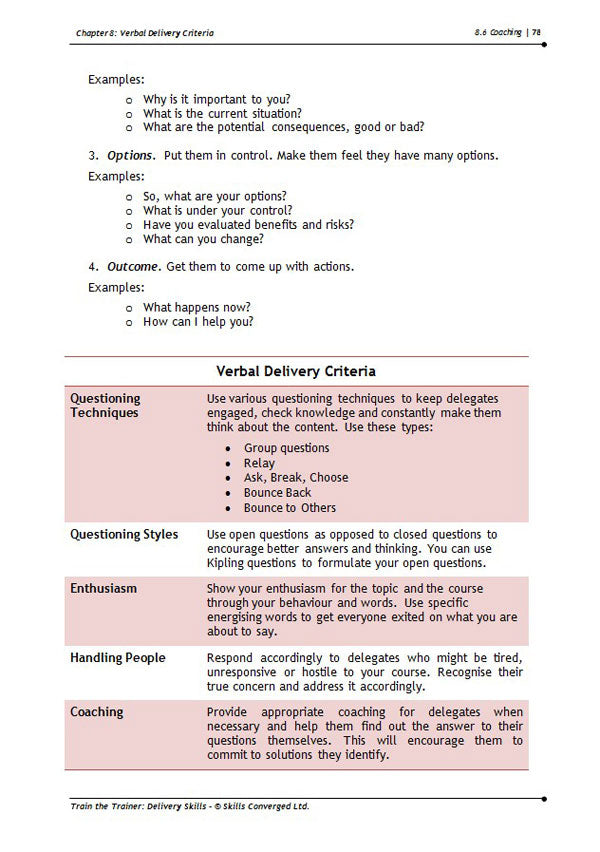 Train the Trainer Delivery Skills
---
---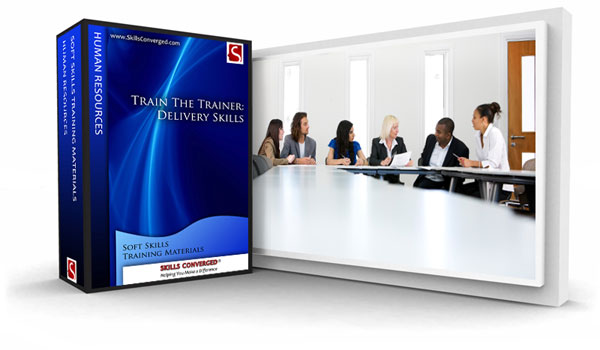 Course on How to Deliver High Impact Training Courses and How to Make People Remember the Content for a Long Time
Fully Customisable Training Course Material
Description
"I never teach my pupils; I only attempt to provide the conditions in which they can learn."

Albert Einstein
Delivering a training course requires many skills. A trainer must know the content well or be an expert in it, be able to communicate well, know how learning works, have a high level of empathy to understand what delegates are going through and be able to show enthusiasm about the content.
Since these are only skills, anyone can master them with correct training. Trainers must feel confident about their domain or expertise, however a good trainer must poses a set of skills directly dedicated to training others and on transfer of knowledge form one person to another.
People always remember a good teacher many years later and the same applies to the training world. Becoming a good trainer is not at all hard. All you need to do is to practice the required skills and have persistence to use them. Next, adjust your performance based on the feedback from your delegates and how much they have learned from your delivery session.
A comprehensive package on train the trainer, developed based on the latest research in effective teaching methods

Learn how to maximise knowledge transfer

Includes extensive assessment resources
However, there is a catch. Most people go through many forms of training in their lifetime and when it comes to delivering a training course, many simply copy what was used on them. Invariably they were lectured and presented to during their education and trainers simply use the same techniques to train others. Unfortunately this leads to sub-optimal results since training is very different from lecturing. The most important lesson a trainer must learn is this distinction which does not come naturally and it is a skill that needs to be acquired through practice and persistence.
What is the ideal training room configuration?
This course allows trainers to acquire these critical skills by understanding the way they work and delegate's learning patterns. The course employs the same mechanism to train learners; hence learners can see the method both in theory and in practice. As a result, this comprehensive course allows delegates to learn a substantial amount of content in a very short time. The course is designed to take place over three days. Although this is the recommended length, you can easily modify the content to suit your delegate's needs and time available for training.
The Train the Trainer course prepares delegates to deliver outstanding training sessions regardless of the topic. In addition, it also prepares delegates to use dedicated Skills Converged training materials which are designed in line with Accelerated Leaning principles discussed in the course. Delegates who go through this course can easily pick up any Skills Converged course and know how best to present it.
Topics Covered

Use accelerated learning to increase pace of learning

Exploit human memory patterns

Improve understanding of group dynamics

Learn to teach by example

Handle difficult people & learn to coach

Maximise Impact by delivering a memorable presentation

Increase knowledge transfer by configuring the environment

Ask the right questions and fully engage participants at all times

Show confidence using correct body language

Learn to focus on facilitation & training as opposed to lecturing
Training Presentations and Demonstrations
This is a hands-on course that you can access online where delegates learn to practice all the skills taught. Delegates are expected to bring a prepared session to the course and present it. Comprehensive instructions are provided to systematically assess their performance and provide feedback. The feedback is used to tailor the course to their specific needs.
Throughout the course, learners will participate in many exercises designed to teach them specific skills such as sequencing, delivery, body language, verbal skills and so on.
Home assignments are provided where participants are expected to prepare for next day's training sessions.
Finally, participants present their sessions and get assessed on their performance. Again, comprehensive instructions are provided on assessment. This is recorded based on 4 sets of criteria on content, delivery and sequence which is explore during the course. Delegates who pass according to a set standard will be awarded a certificate of achievement.
In this highly practical course delegates will learn:
Day 1
How Learning Works
What is Accelerated Learning and how to take advantage of it in a training environment?
What are instructional methods and which types are suitable for training?
What is Competency Based Training?
How to Sequence Your Content
What is an ideal order of content to go through when delivering a course?
What should be included in the introduction?
What should be included in the body?
What should be covered at the end of the course?
How to Present Your Content
How to balance the distribution of your content to get best results
What is the effect of using examples and case studies in training?
How to monitor progress
How to deliver the information to increase memory retention and learning
How to exploit repetition
How to Plan Your Training
How humans process information and what does it mean for a trainer
What materials do you need to run a course?
What tools to use to boost the effectiveness of your training and increase learning pace
How to use little-known MS Power Point features to enhance your training
How to prepare for delivering a course
Training Presentations
Preset prepared training sessions
Receive systematic feedback on these presentations
Prepare new training sessions for assessment
---
Day 2:
How to Master the Art Delivery
How to take advantage of Cognitive Training Model to focus your training on your learner and get best results
How people learn
How people forget
How people can learn together
How to Take Advantage of Your Environment
What is an ideal training room configuration for specific courses?
What training aids can you use
How to control pace
How to take advantage of body language
How to Deliver Using Effective Verbal Communication Skills
How to handle questions
What are questioning strategies and when should you use them?
How to formulate your questions to get best results
How to increase delegate participation
How to coach
How to increase enthusiasm
How to avoid bad questions
Training Exercises
Design and structure a new training presentation for demonstration
Practice on delivering this presentation using new techniques learned in the course
Receive feedback on delivery of this training presentation
Implement feedback to improve the session
---
Day 3:
Training Demonstrations
Review content covered in the course and participate in recap exercises to reinforce learning
Receive feedback for prepared training sessions before delivery
All delegates present training sessions based on specific instructions. These sessions are prepared throughout the course based on specific exercises and home exercises taking place after each day of the course.
Receive systematic feedback based on 4 sets of criteria on delivery performance.
Delegates need to score based on a set standard to pass the assessment and receive a certificate of achievement.
A Companion Book

You can also complement this course with our comprehensive book on how to deliver courses using proven methods and avoiding bad training habits.

See Train the Trainer: The Art of Training Delivery (2nd Edition)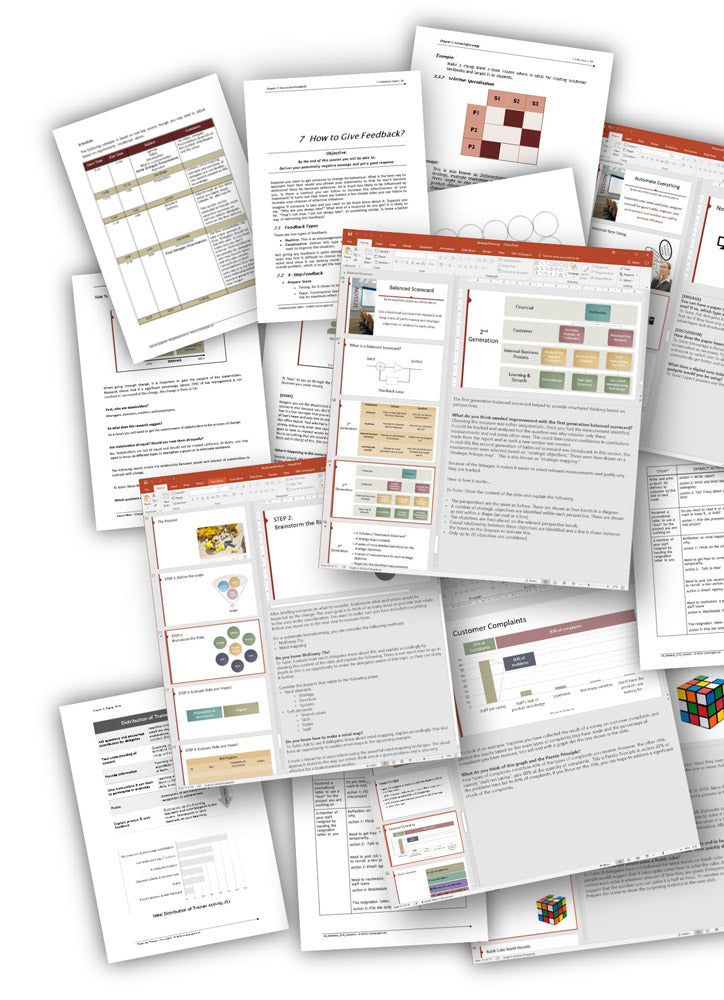 What Is Included
Everything you need to run the course:
Slides
Workbook
Exercises
Handouts
Trainer Notes
Specific Course Guidelines
Agenda
Guidelines on Training Methodology
Course Outline
Recommended Readings
Feedback Forms
Certificate of Achievement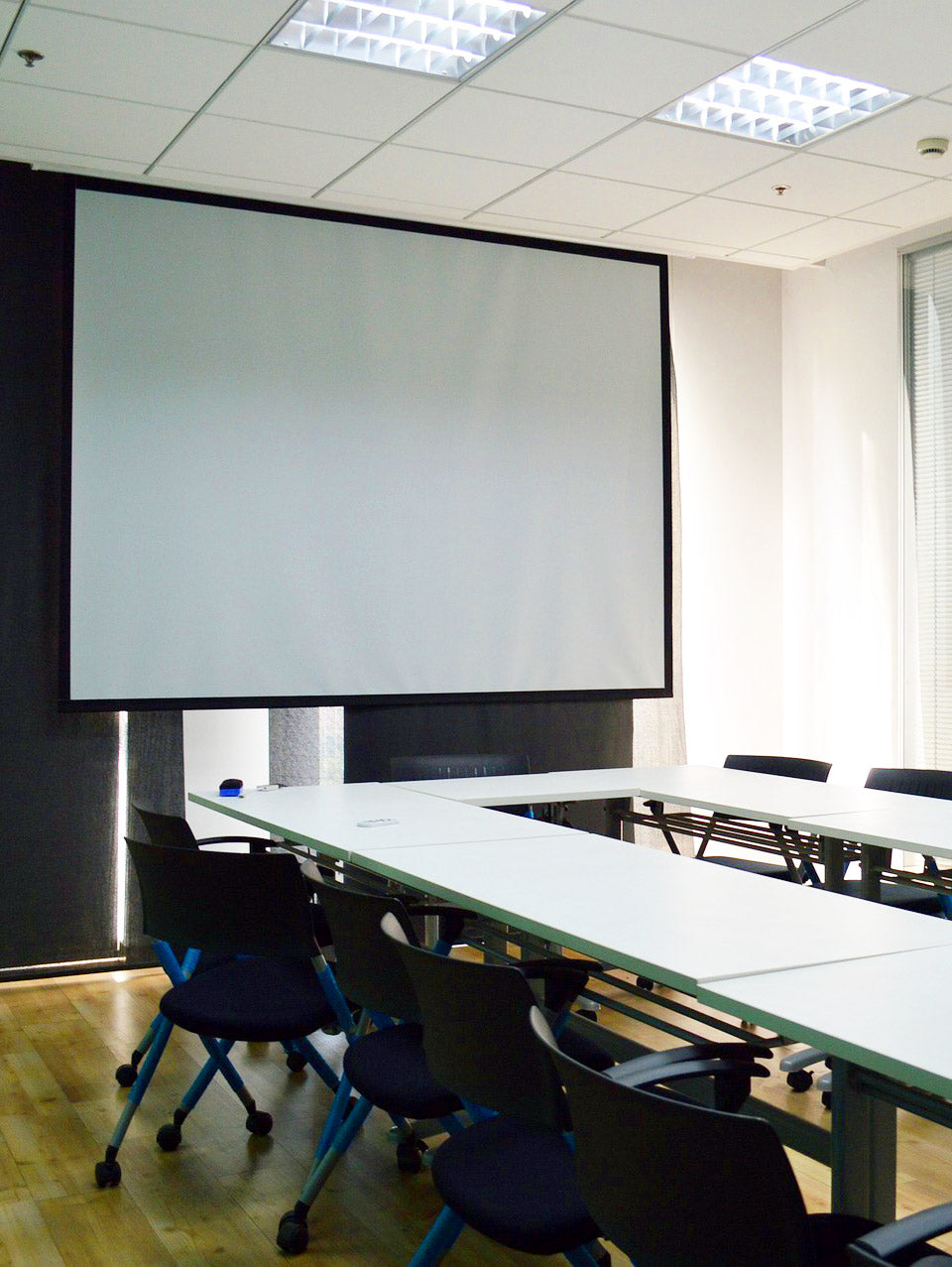 Course Objectives
By the end of this course delegates will be able to:
Courseware Features
Buy & Download Training Materials
Choose your training materials
Add to shopping cart
Get multiple courses to get discounts and create tailored training
Pay using all major debit / credit cards, PayPal, Apple Pay and Google Pay.
After payment processing, you are redirected to a download page
You will also receive emails with download links
Unzip the package and access all the training resources in MS Office format
How to Get Training Packages
Editting
You can customise, edit and modify the content as you desire
Rights
Unlimited workbook reprinting rights
Comprehensive
The downloadable training package contains all you need to deliver a course
Extensively Researched
Designed based on the latest research in educational psychology, cognitive psychology, social sciences and business practices
Facilitation Training
Designed in line with the principles of accelerated learning

Interactive
Designed to include many examples, case studies and exercises to improve learning and retention
Download
Order online and download immediately after purchase
Source Files
Receive editable source files in MS Office 365 (Word DOC/DOCX and Power Point PPT/PPTX) and previous Office versions 2003, 2007, 2010, 2013 & 2016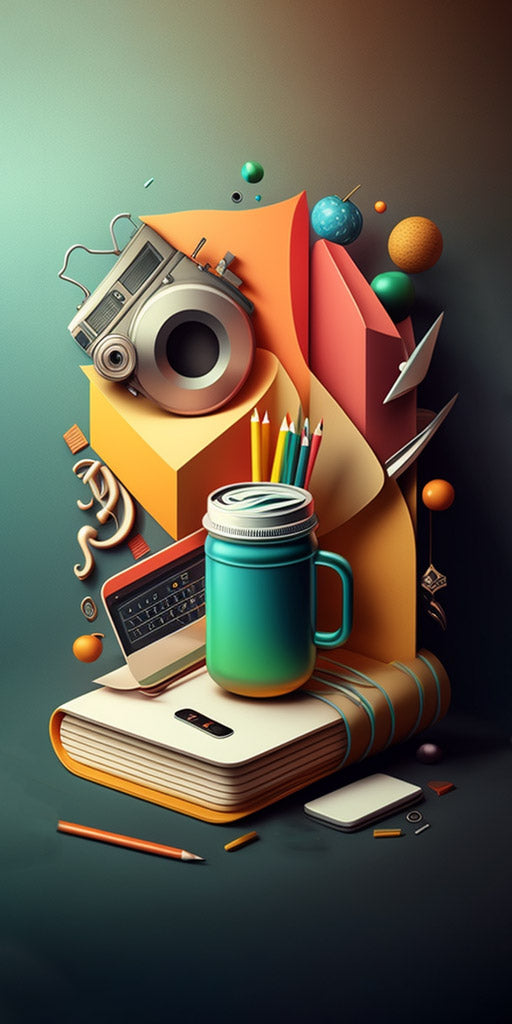 About the Design Philosophy of Train the Trainer Delivery Skills Course
100+ Countries
Used by Trainers Worldwide
Our mission is to help you deliver memorable courses with long lasting results, while taking the least amount of effort and time to run.
Save Time & Boost Training
Skills Converged is a unique company that provides professionally designed fully-customisable training course materials based on the latest research in learning & development. Courses are designed with attention to detail both on content and style so that you can deliver unique state-of-the-art courses to your clients and get maximum results.
CPD Accredited
Learn How to Become the Best Trainer in Your Field
For Trainers
Use ready-made modular courseware, tailor to your audience, respond to market quickly & effortlessly
For People Developers
Increase HR efficiency and save by supplying consistent professionally designed training materials to your trainers and help employees reach full potential