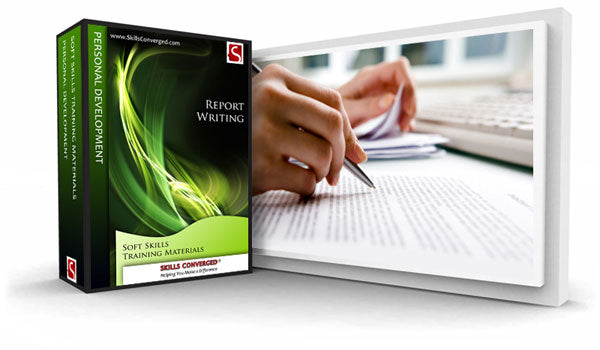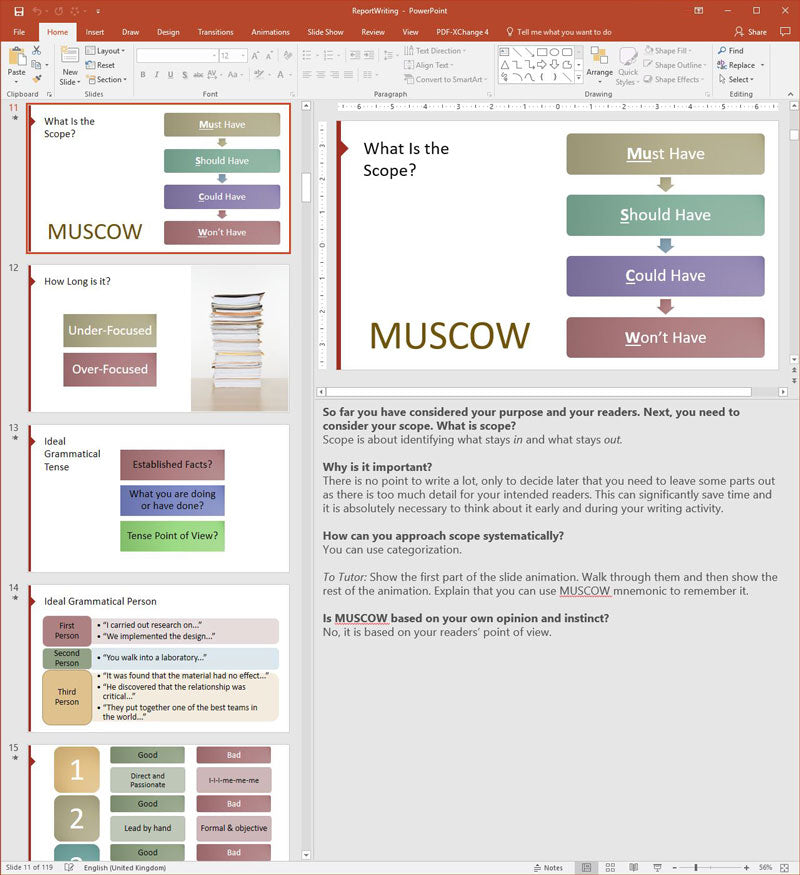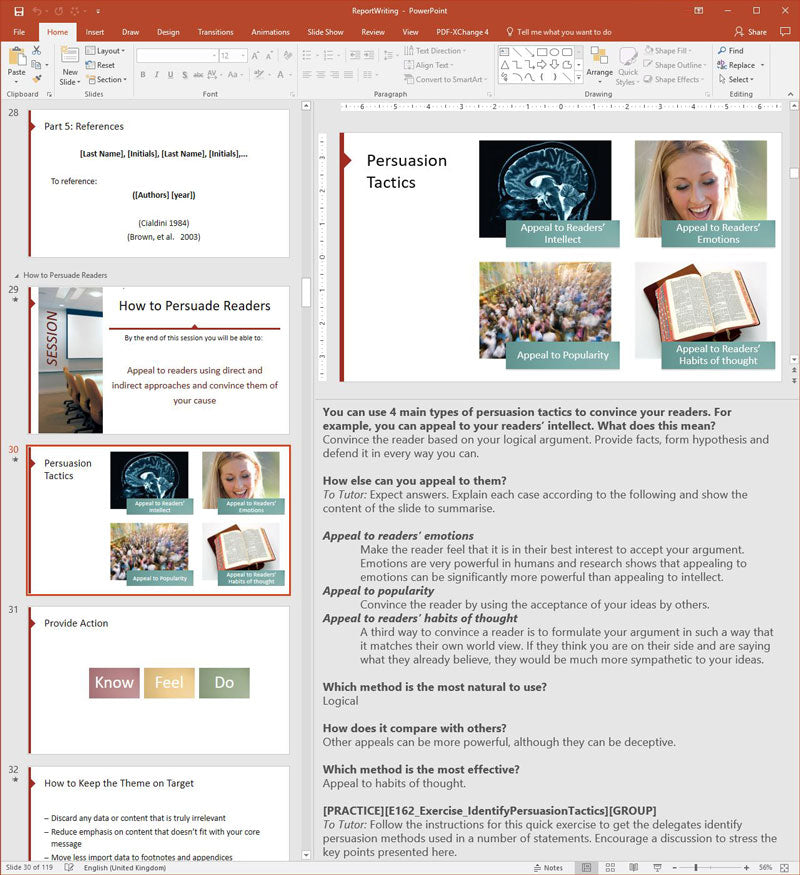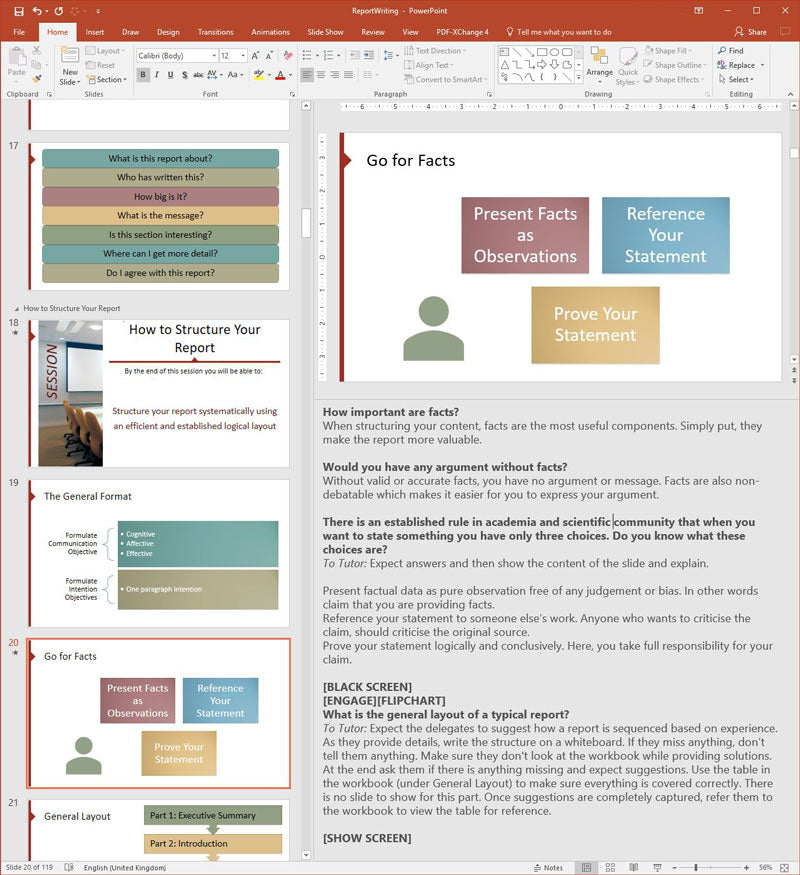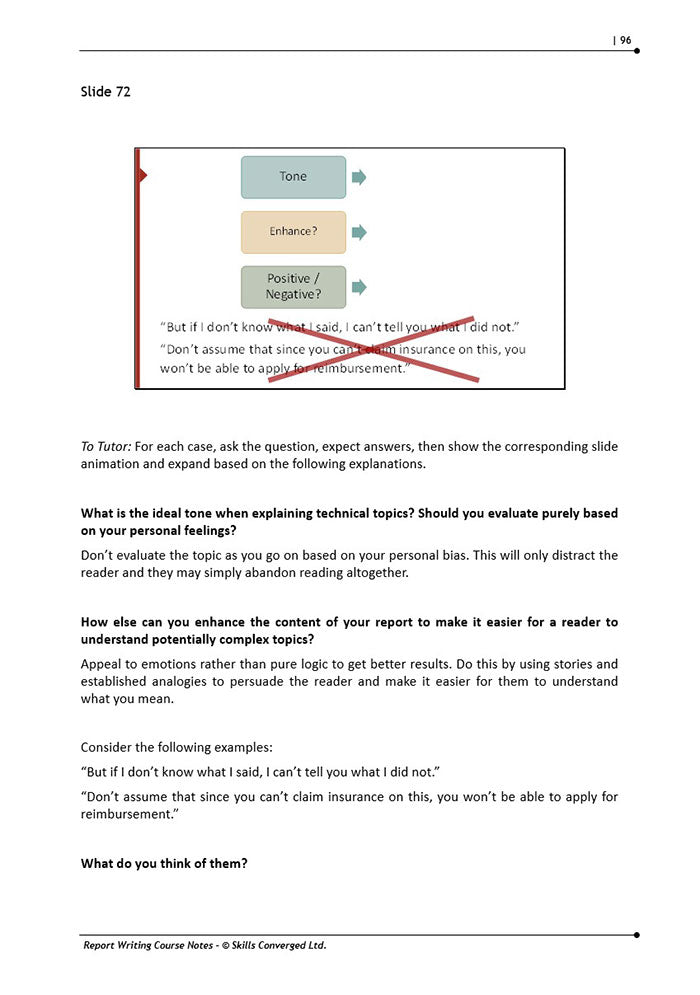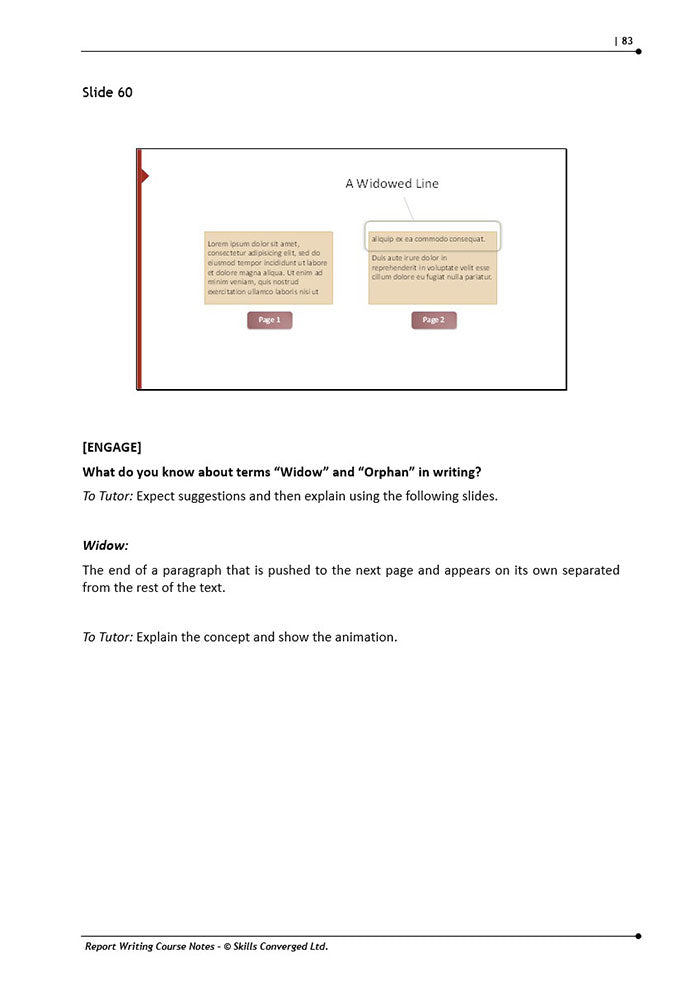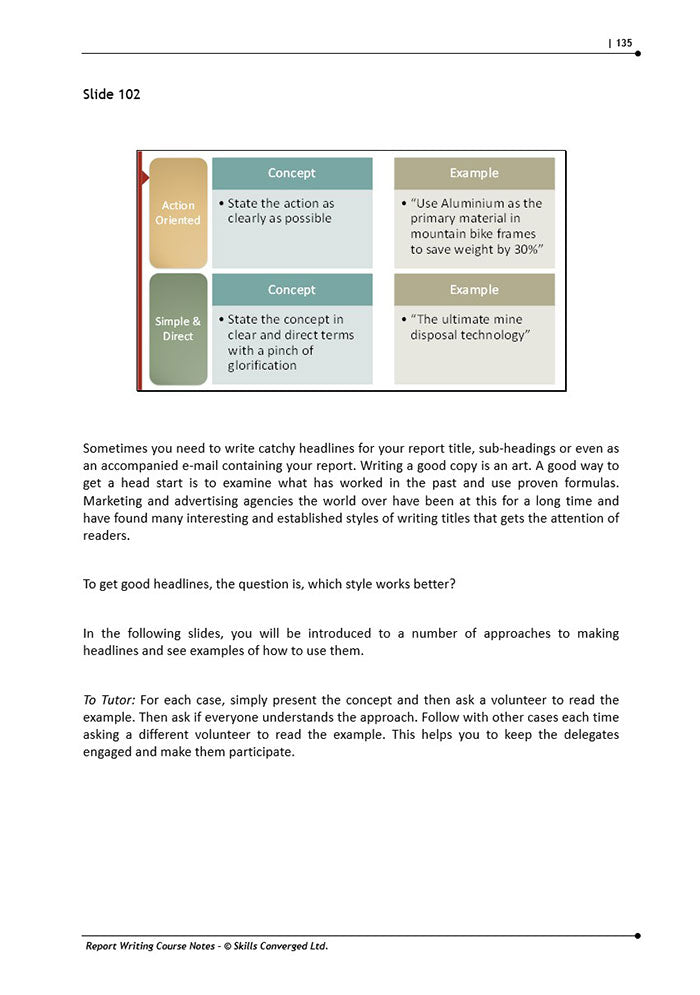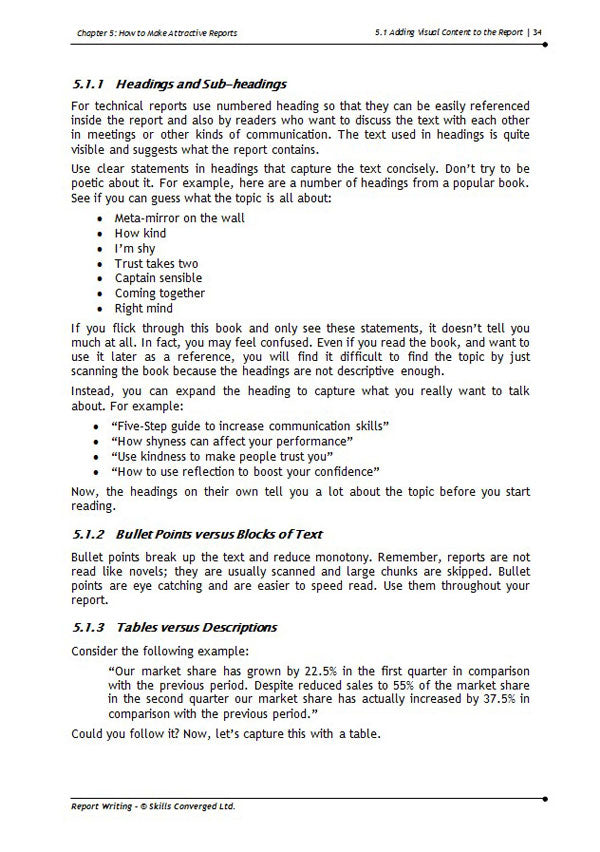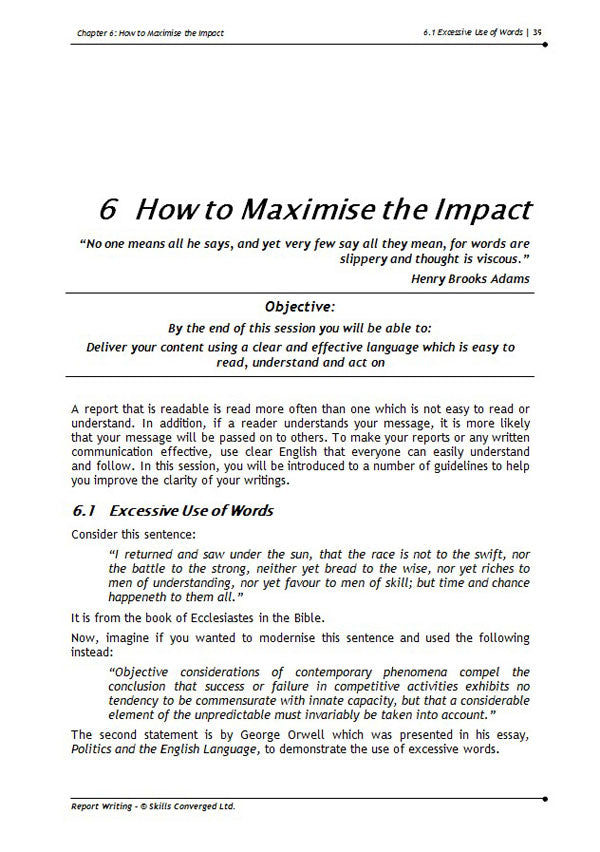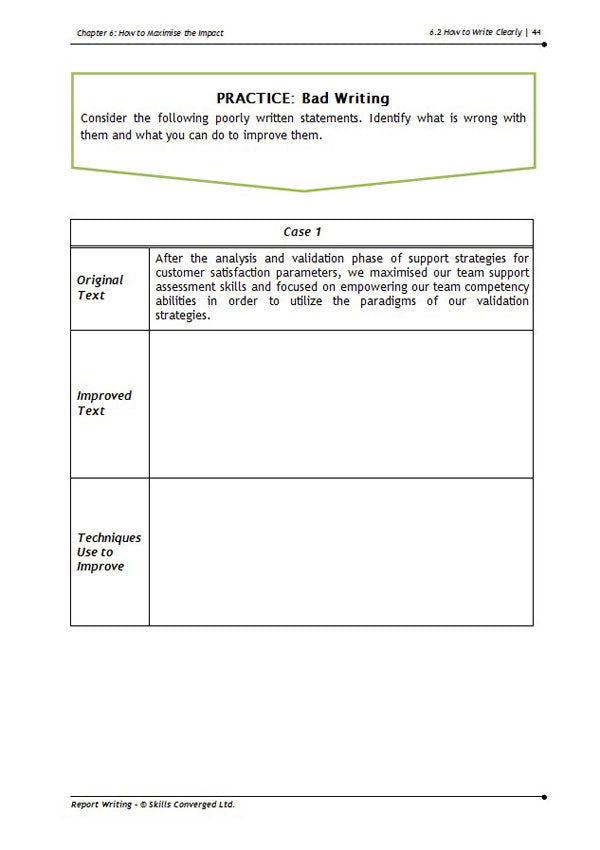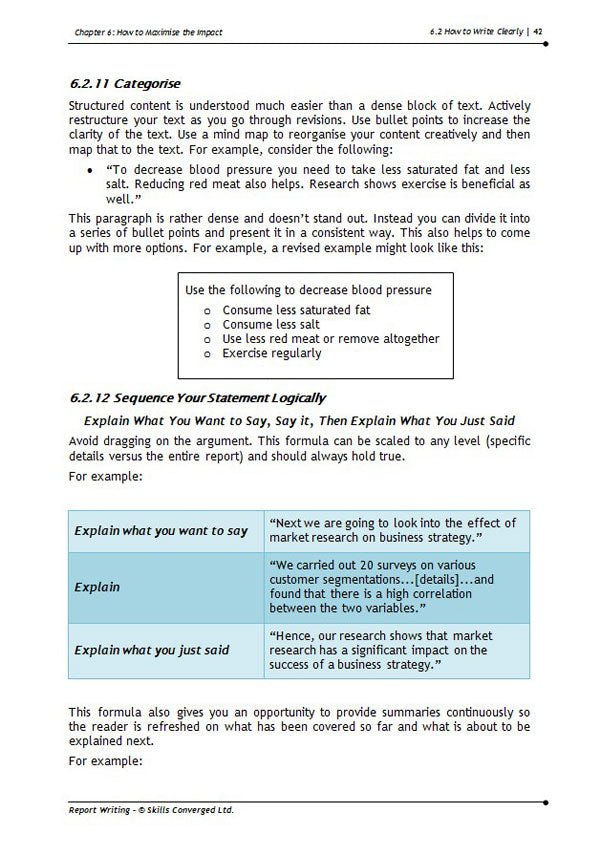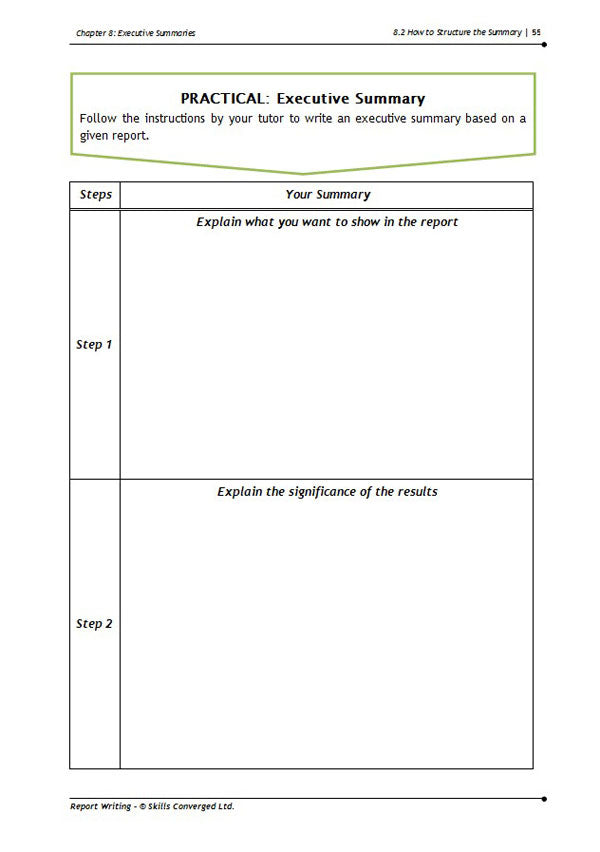 Report Writing
---
---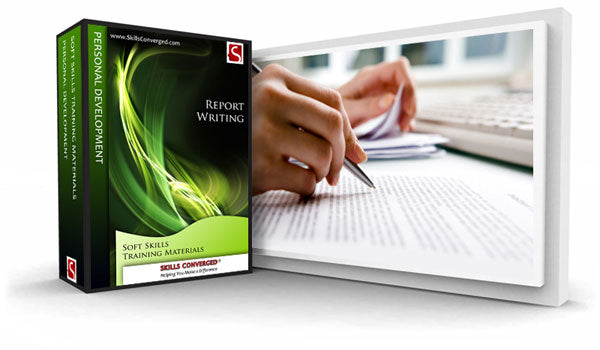 Course on Business Writing, Technical Documents and How to Write Clearly for Maximum Impact
Fully Customisable Training Course Material
Description
"Sit down to write what you have thought, and not to think about what you shall write."

William Cobbett
The ability to communicate clearly is an important skill. Many of today's inter-personal communication take place through writing. Targeted, concise and persuasive text can make all the difference when trying to convince someone of your ideas, services or products. Achieving results through proposals, reports, technical texts, emails, memos, etc. depends on your ability to successfully persuade your readers and help them understand your ideas and act on them.
This comprehensive course focuses on all aspects of writing business texts, documents, reports, etc. that are used regularly in most jobs and professions. It covers the full life cycle of writing, starting from understanding the audience, collecting material, planning the structure, organising, writing clearly, styling, presentation and the general strategy required to make the text more convincing and targeted.
Packed with carefully constructed examples of good and bad text that illustrate clear, targeted and concise writing guidelines
The course contains a variety of detailed sessions, each focusing on different aspects of this life cycle. Each session provides step-by-step guidelines on how to approach the subject and is followed by exercises where delegates can immediately practice the skill.
Research shows that the best way to learn is by example. All sessions contain specific examples that show exactly how recommended guidelines can be implemented in practice. Examples of good and bad text are carefully constructed to show what works and what doesn't, so delegates can quickly apply those guidelines while participating in training exercises and later to real-world scenarios.
In this highly practical course delegates will learn:
Report Writing Strategy
How people read and what are the implications for an author?
What do you need to consider before writing?
What is the ideal structure of a technical writing or report?
How to think of your purpose to make your writing activity easier
What is the ideal tense to use in report writing?
When should you write in first-person, second-person or third-person?
Persuading Readers
What are the common persuasion tactics employed by authors?
What are the differences between direct and indirect approaches to persuasion?
When should you go for global view in contrast with the details?
When should you explain complex content in contrast with simple content?
How to sequence your content based on common dimensions, such as urgency, importance and chronology
Collecting and Organising Content
What is the most effective way to prepare content for writing reports? 
How to exploit the visual power of your brain through mind maps and organise your content
How to increase your creativity using simple yet powerful tools and techniques
Styling and Presentation
How to use headings
How to increase the visual impact of your presentation to get maximum effect
How to use tables, graphs, bullet points, margins, etc. to enhance your message
What are the most effective styles such as fonts, font sizes, effects, paginations and line spacing? How to use these styles to make your message clearer, without distracting the reader through overuse of these effects.
Increasing the Impact through Language
How to deliver your message as quickly and clearly as possible
What are the common techniques employed by professional writers in delivering an engaging text?
How to make your message viral
How to avoid vague writing that can lead to misunderstanding
How to use technical terms to serve your message
What is an ideal tone to convince a reader and keep him engaged?
How to sequence your statements to make them more convincing
Using Clear English
How to increase the clarity of your English using simpler sentence structures
How to use action verbs
How to warm up the reader before explaining potentially complex topics
High Impact Summaries
How to structure executive summaries
How to plan summaries to get best results
Which areas need more focus and are read more frequently?
Writing Titles that Grab Attention
How to use proven formulas used by mass media to create engaging titles
How to create catchy or descriptive headlines
Selling Your Ideas
How to write to sell
How to structure your text to convince your audience of your cause
How to appeal to emotions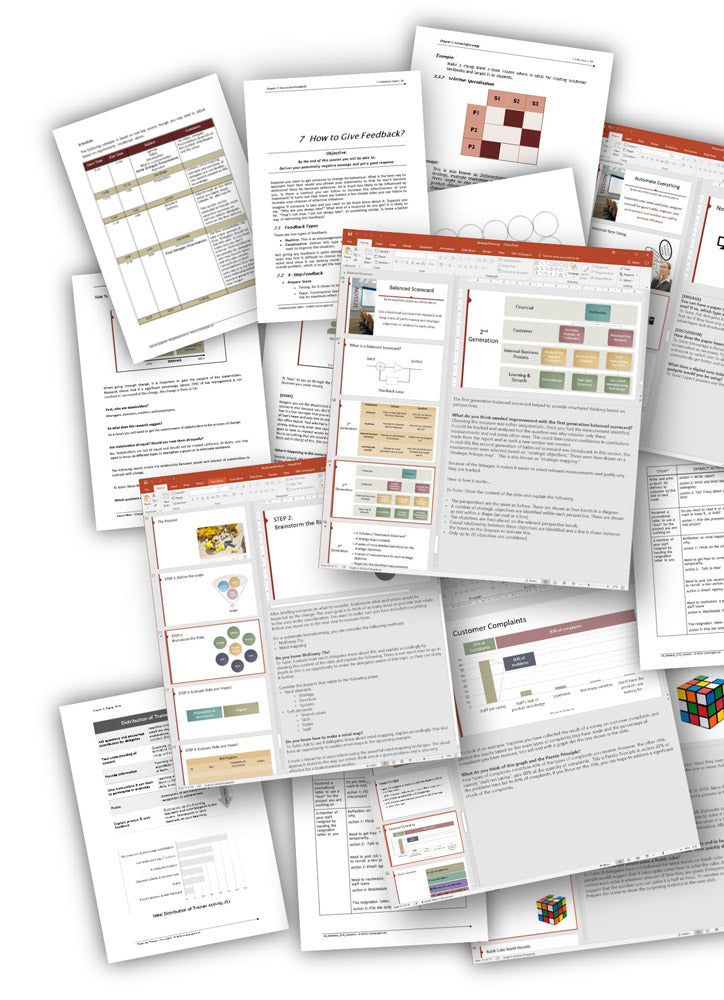 What Is Included
Everything you need to run the course:
Slides
Workbook
Exercises
Handouts
Trainer Notes
Specific Course Guidelines
Agenda
Guidelines on Training Methodology
Course Outline
Recommended Readings
Feedback Forms
Certificate of Achievement
Course Objectives
By the end of this course delegates will be able to:
Courseware Features
Buy & Download Training Materials
Choose your training materials
Add to shopping cart
Get multiple courses to get discounts and create tailored training
Pay using all major debit / credit cards, PayPal, Apple Pay and Google Pay.
After payment processing, you are redirected to a download page
You will also receive emails with download links
Unzip the package and access all the training resources in MS Office format
How to Get Training Packages
Editting
You can customise, edit and modify the content as you desire
Rights
Unlimited workbook reprinting rights
Comprehensive
The downloadable training package contains all you need to deliver a course
Extensively Researched
Designed based on the latest research in educational psychology, cognitive psychology, social sciences and business practices
Facilitation Training
Designed in line with the principles of accelerated learning

Interactive
Designed to include many examples, case studies and exercises to improve learning and retention
Download
Order online and download immediately after purchase
Source Files
Receive editable source files in MS Office 365 (Word DOC/DOCX and Power Point PPT/PPTX) and previous Office versions 2003, 2007, 2010, 2013 & 2016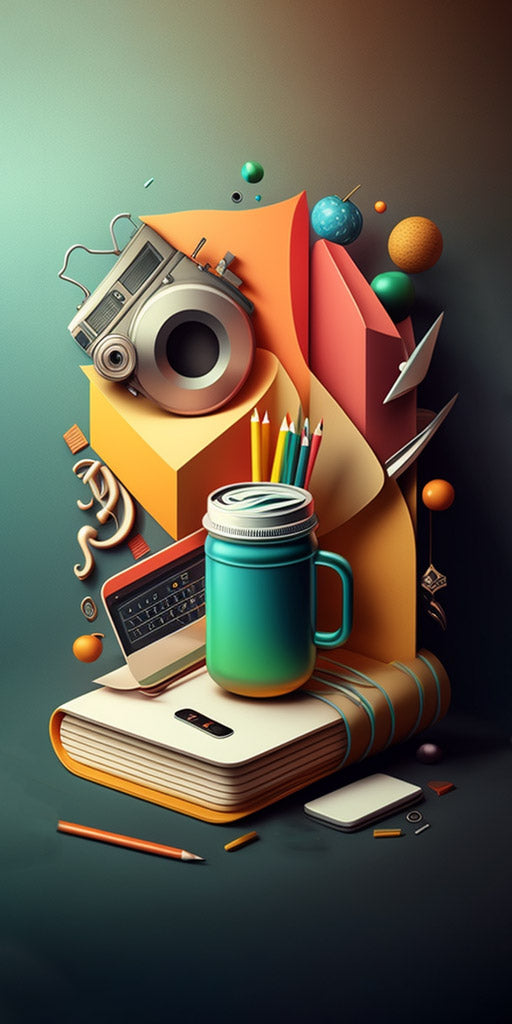 About the Design Philosophy of Report Writing Course
100+ Countries
Used by Trainers Worldwide
Our mission is to help you deliver memorable courses with long lasting results, while taking the least amount of effort and time to run.
Save Time & Boost Training
Skills Converged is a unique company that provides professionally designed fully-customisable training course materials based on the latest research in learning & development. Courses are designed with attention to detail both on content and style so that you can deliver unique state-of-the-art courses to your clients and get maximum results.
For Trainers
Use ready-made modular courseware, tailor to your audience, respond to market quickly & effortlessly
For People Developers
Increase HR efficiency and save by supplying consistent professionally designed training materials to your trainers and help employees reach full potential