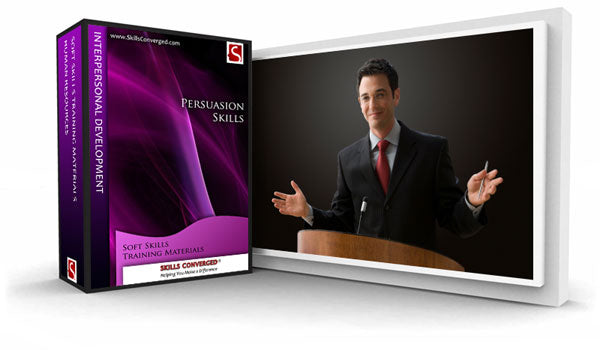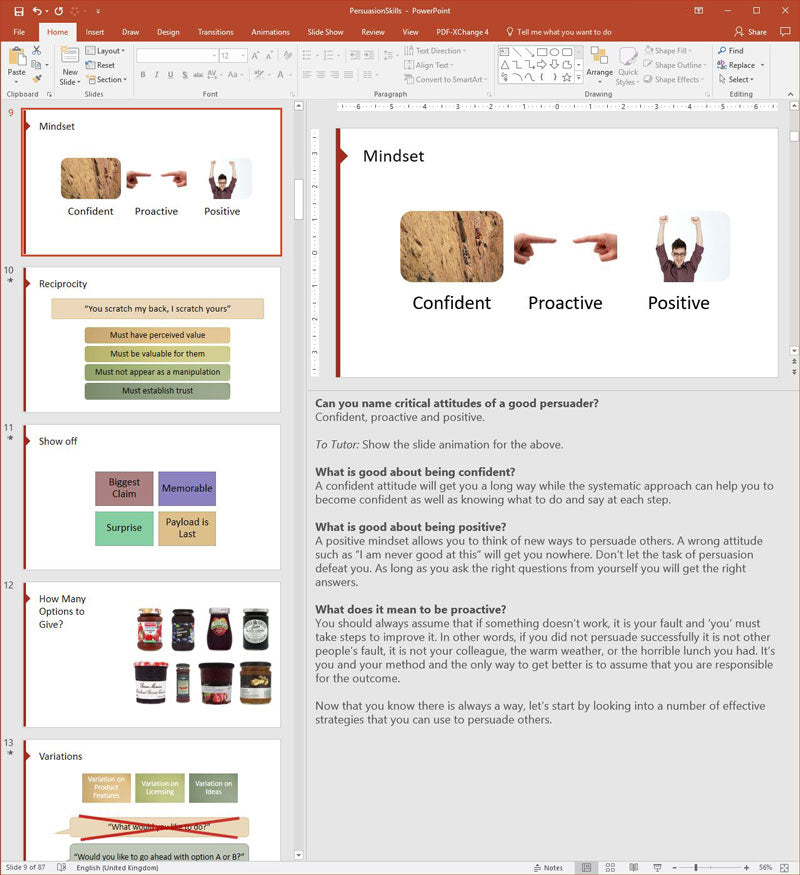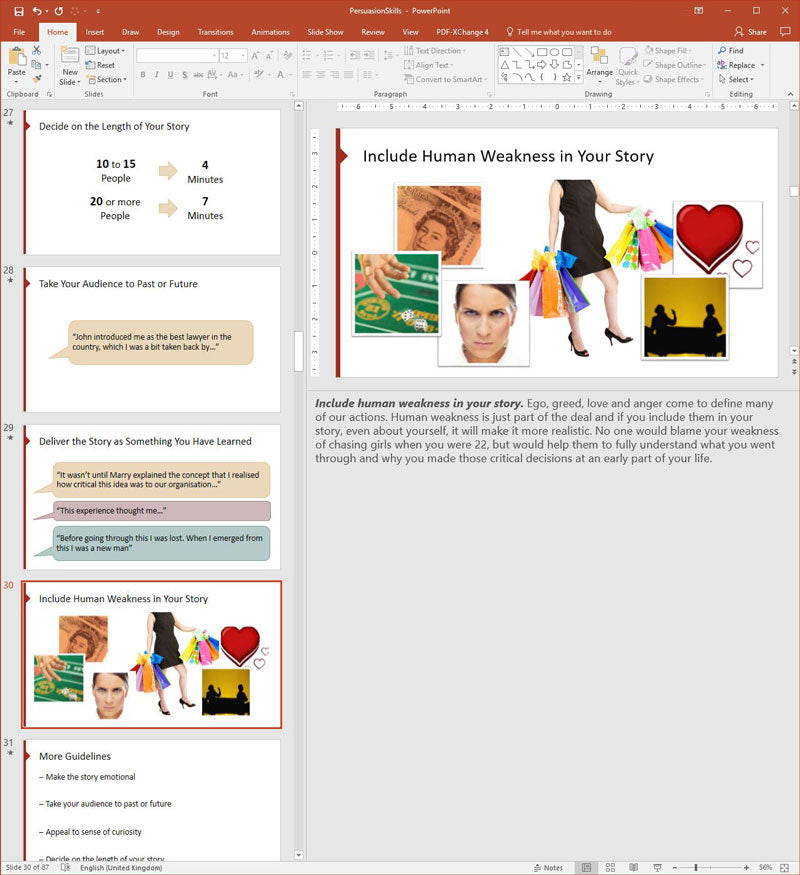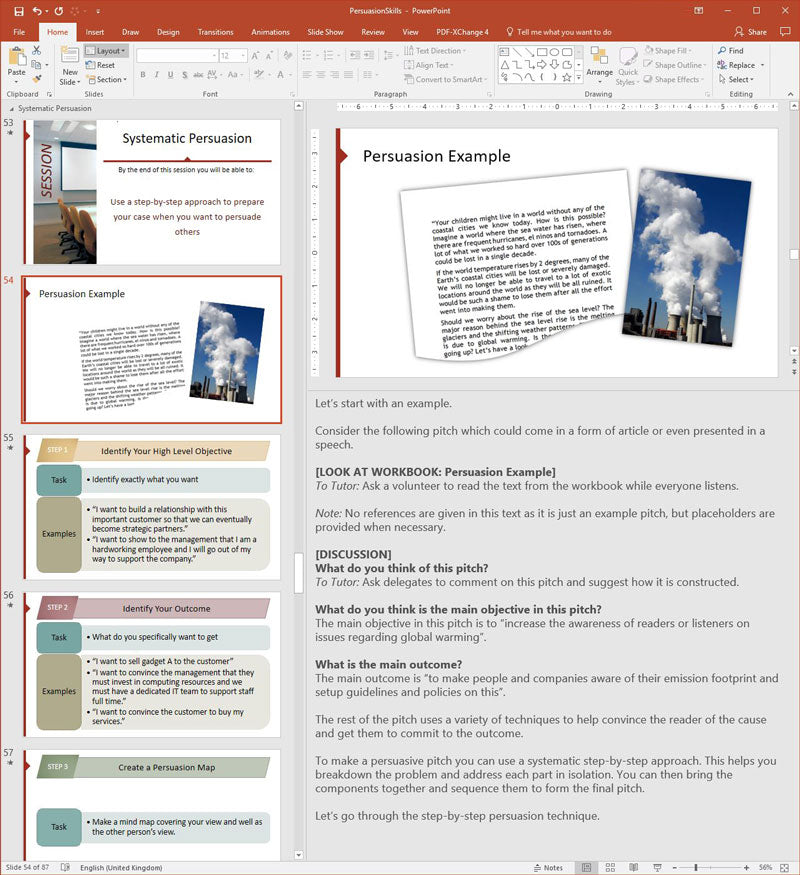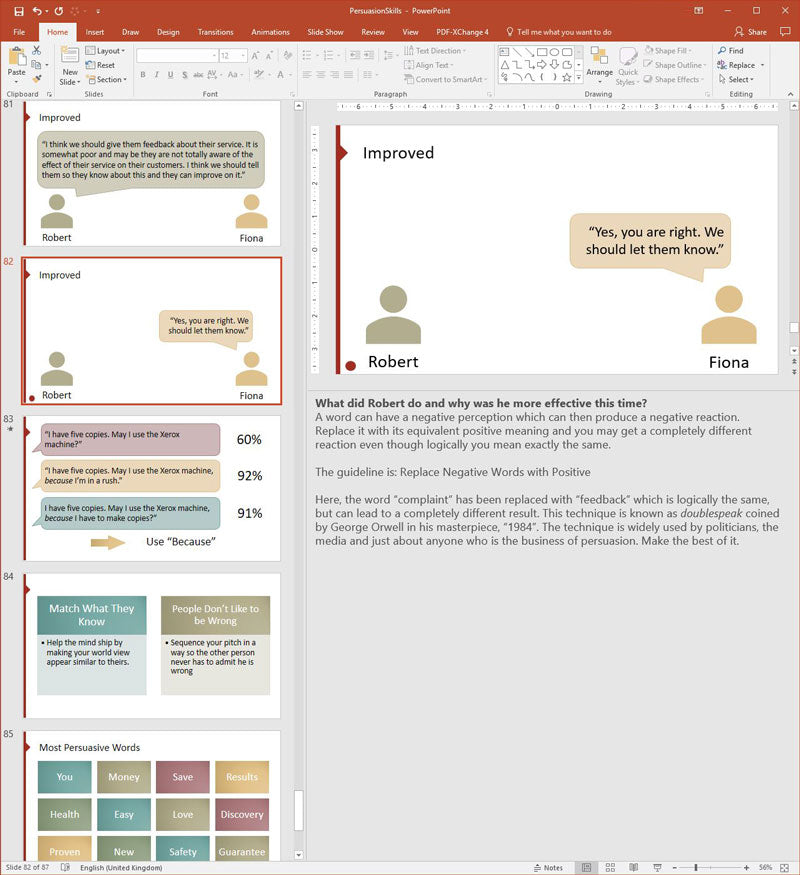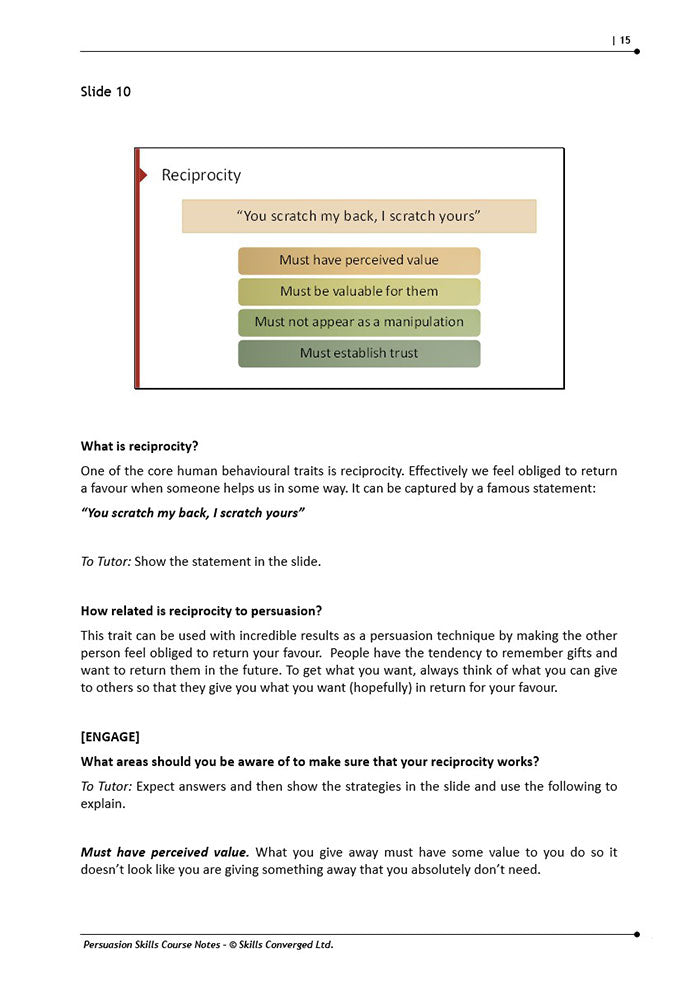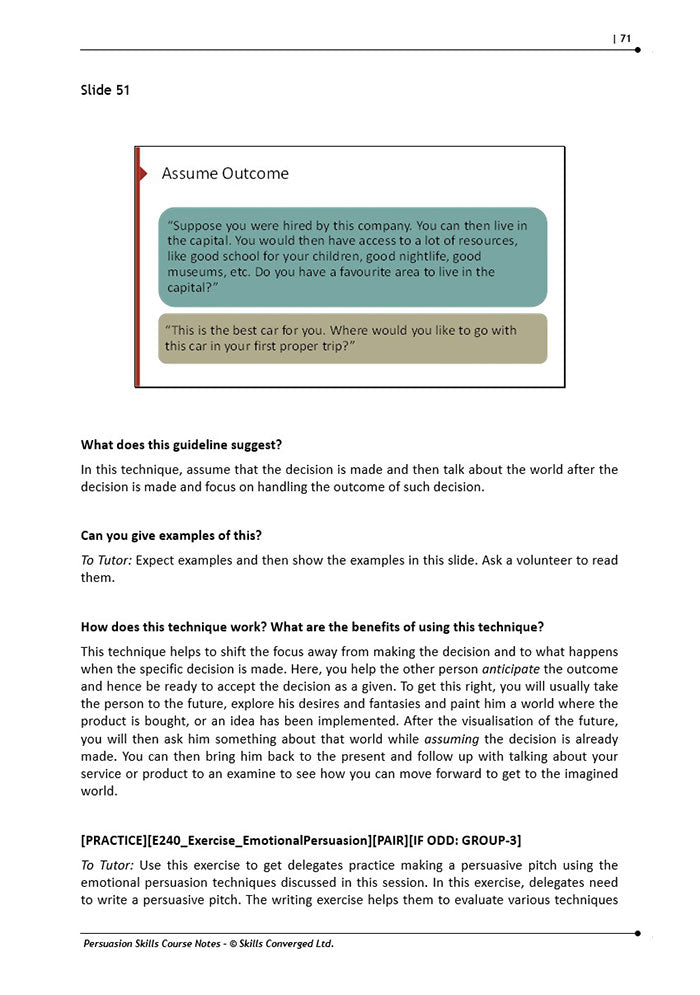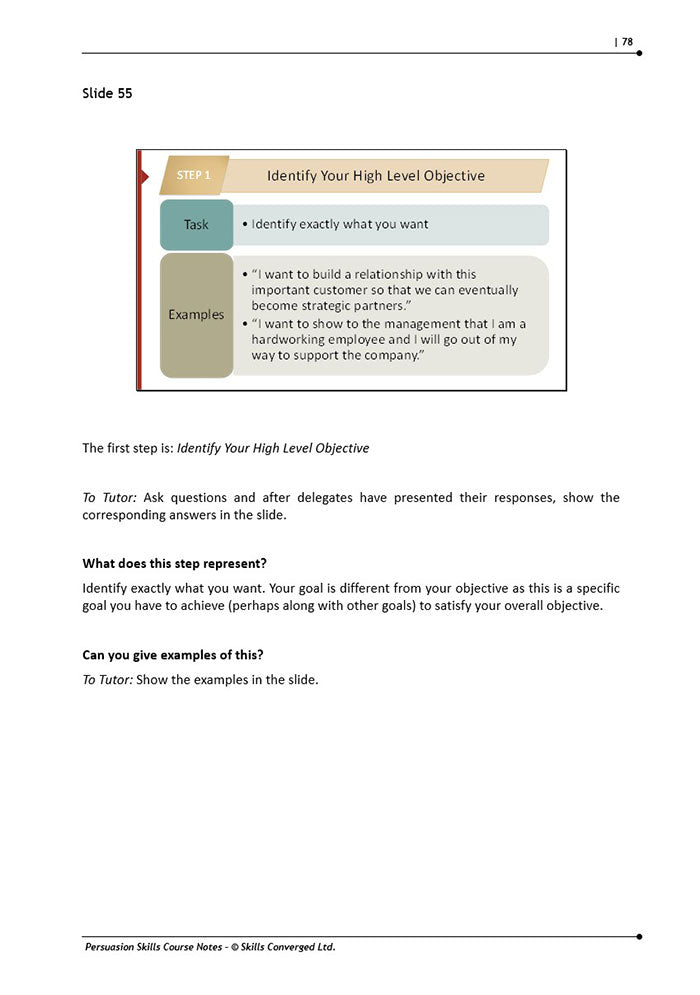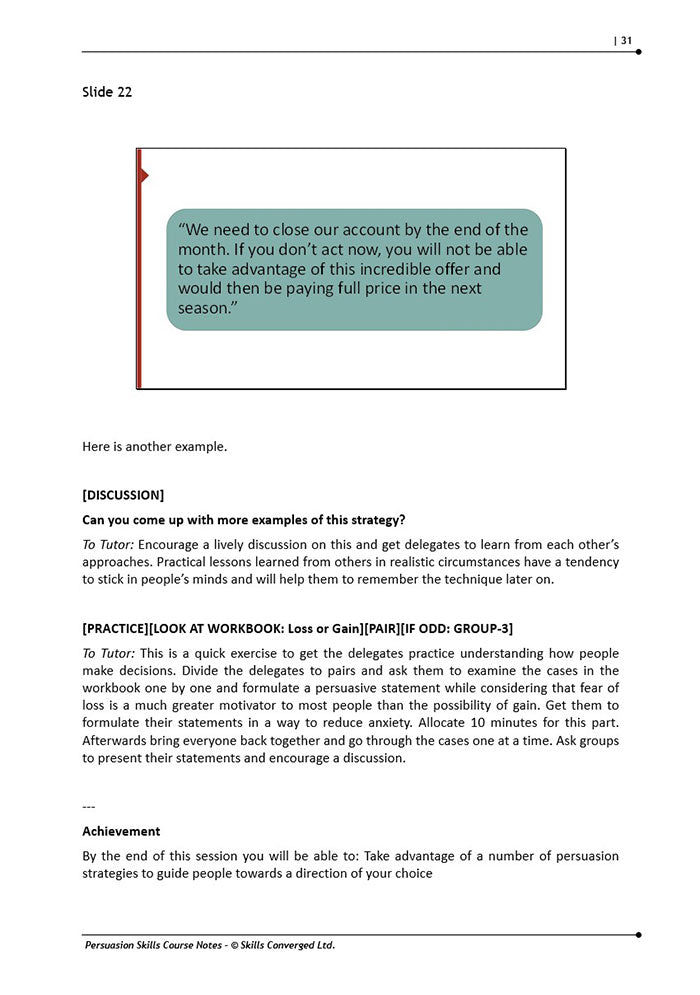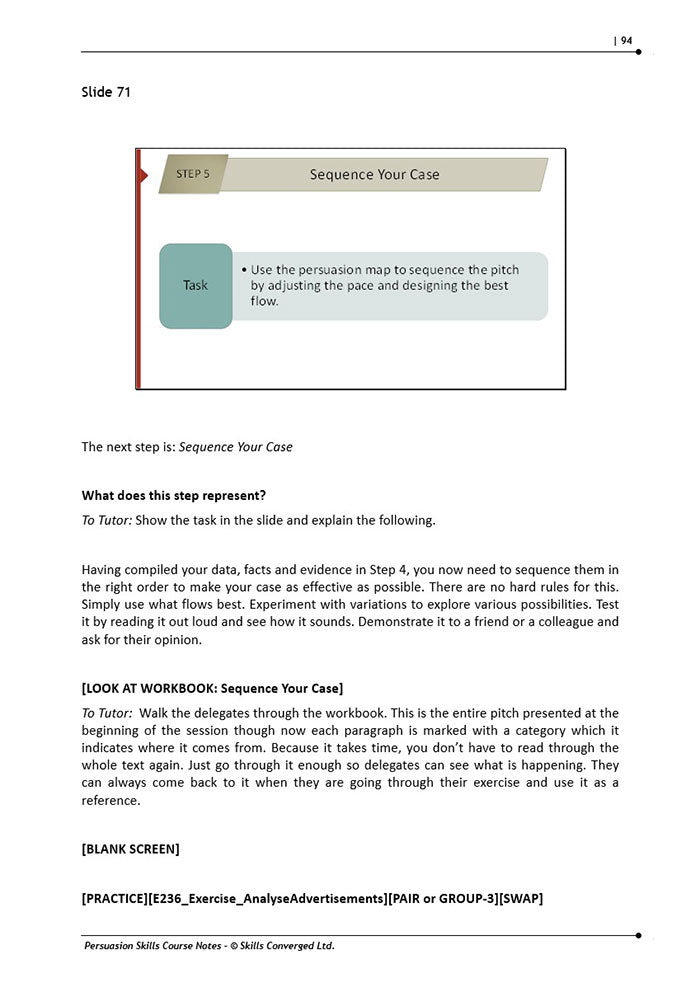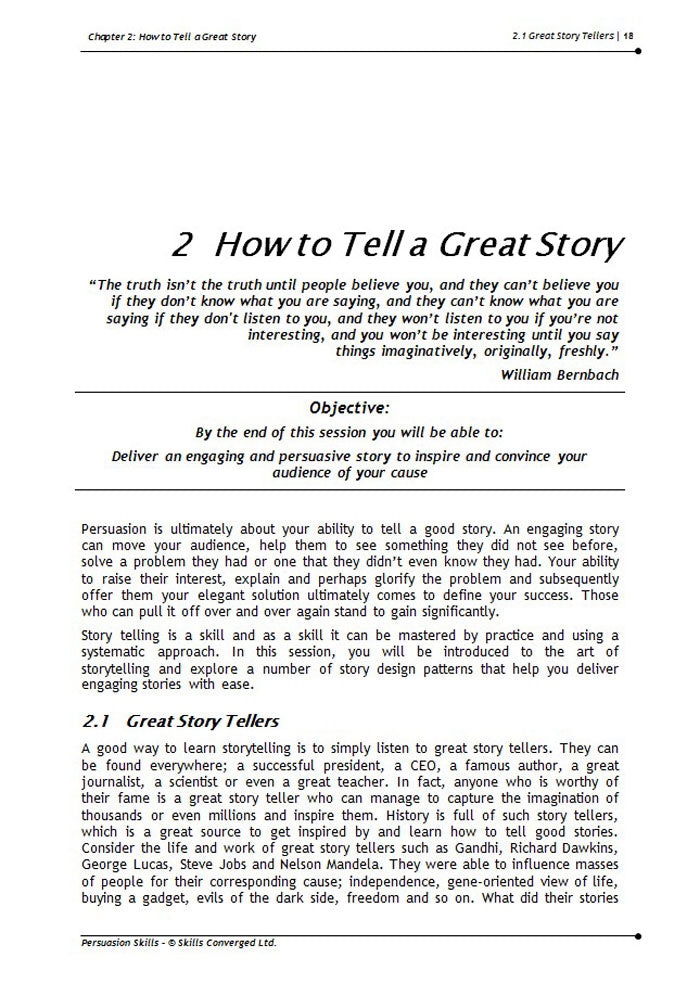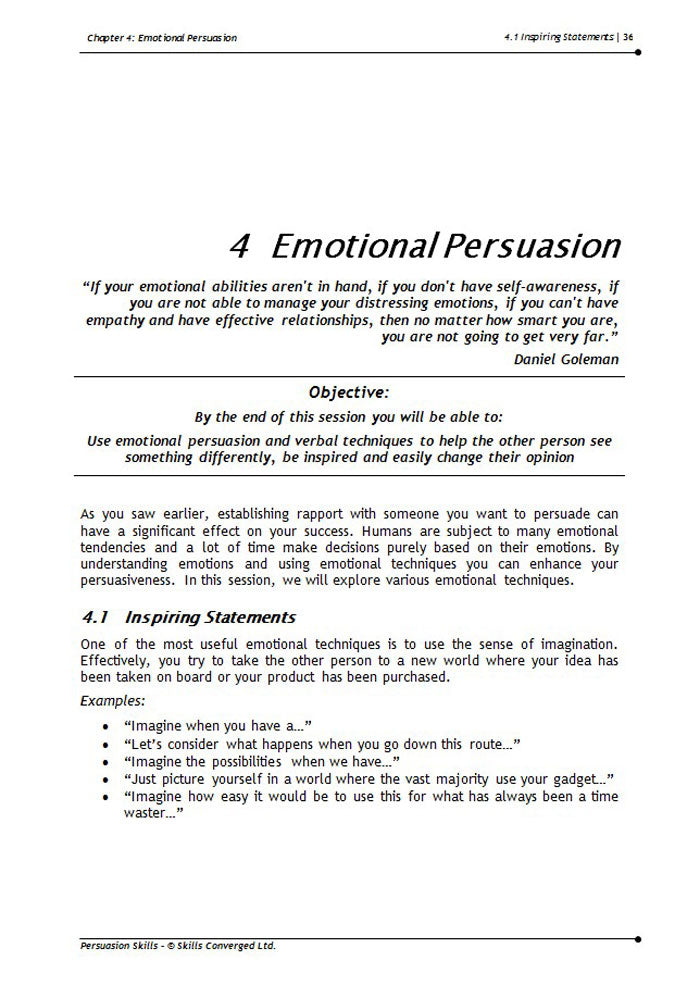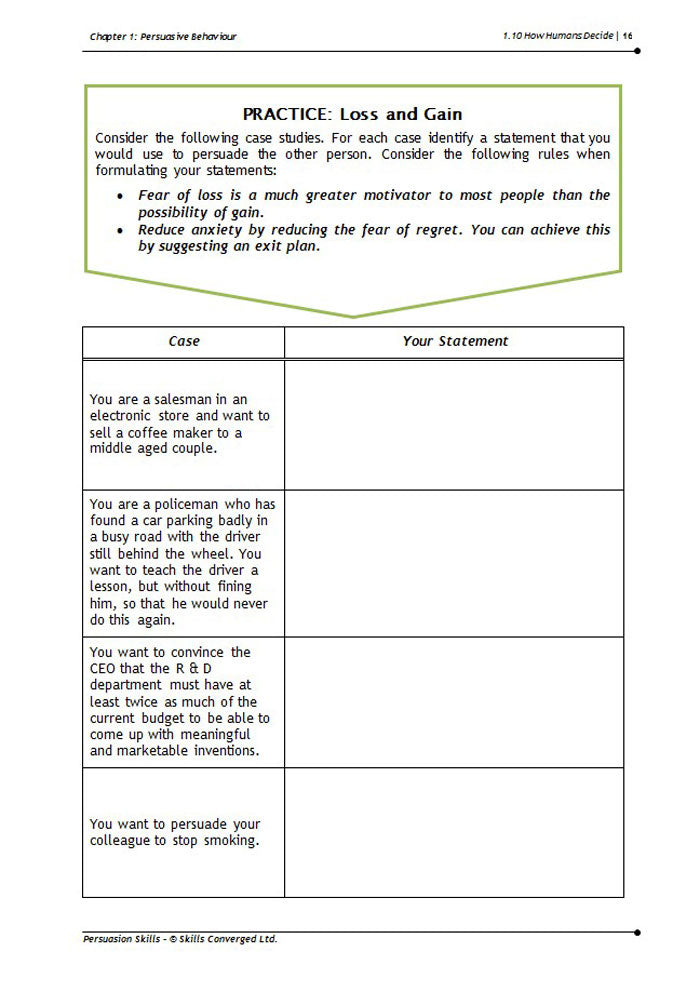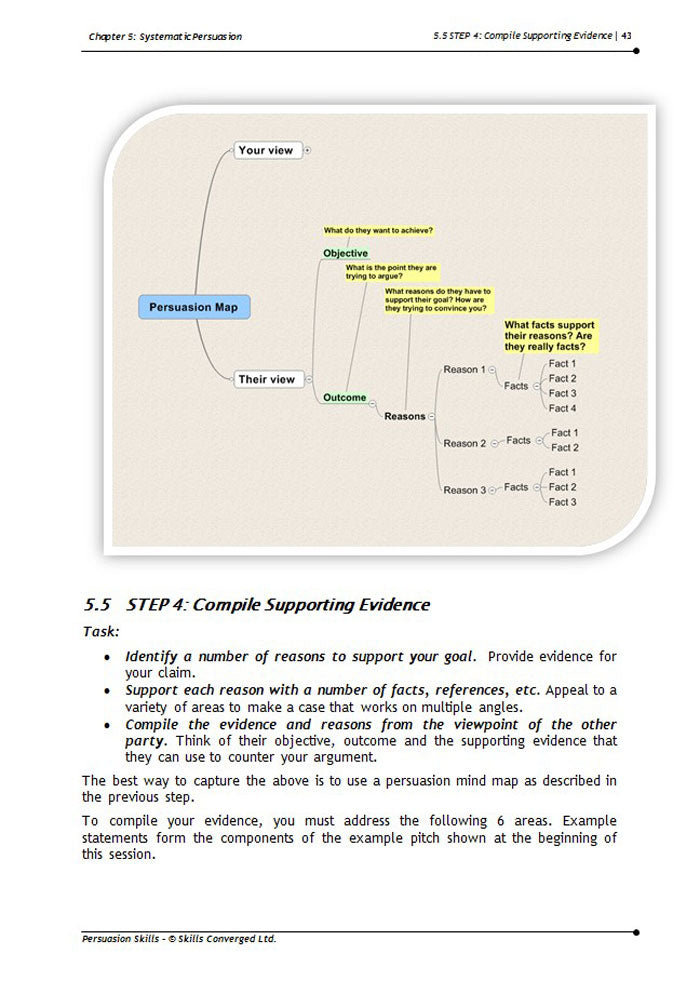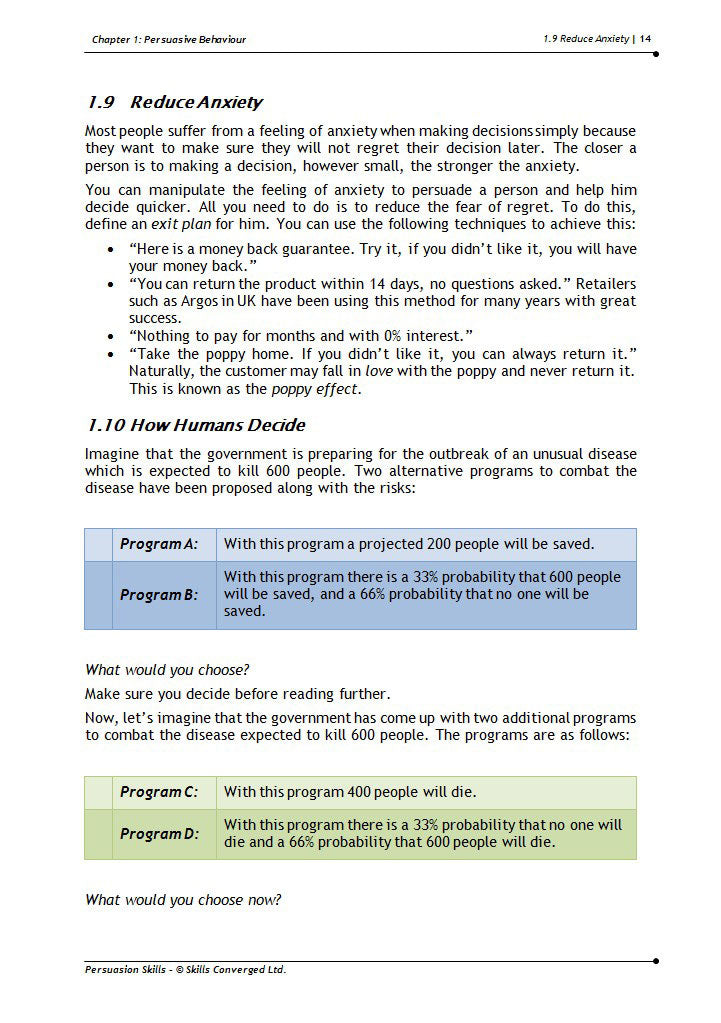 Persuasion Skills
---
---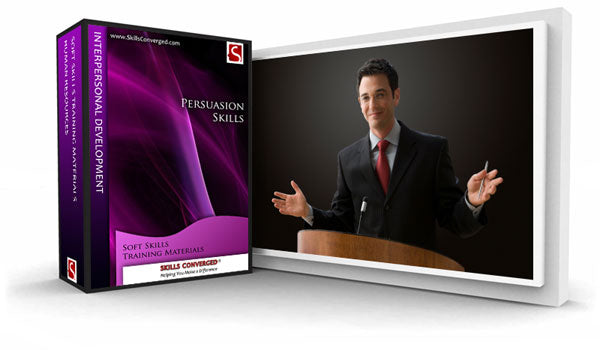 Course on the Art of Influencing and Delivering a Persuasive Pitch
Fully Customisable Training Course Material
Description
"I would rather try to persuade a man to go along, because once I have persuaded him, he will stick. If I scare him, he will stay just as long as he is scared, and then he is gone."

Dwight Eisenhower
In just about any interaction with others, you may find the need to persuade them of your ideas, your products or services. The ability to persuade successfully seems to be a fundamental quality of successful people. Take leaders, scientists, artists, politicians, authors, or any successful celebrity. They have got where they are by being able to convince people of their abilities, vision, knowhow and mastery of what they do, and those who are good at it do it on a massive scale.
Persuasion is all about having the right attitude. You cannot imagine a good persuader who is shy and constantly looks down. On the other hand, persuasion is not about hard selling something to someone at any cost, even at the cost of significantly annoying them just for a one-off sale. Good persuasion happens when you are totally convinced and happily accept the view of the persuader. Sometimes you may not even realise you have been persuaded, you just know the correct course of action. Of course, this action could have been suggested by the persuader who have influenced you unconsciously.
In short, persuasion is about having the right attitude as well as knowing a number of useful techniques that can be employed when interacting with others.
Help delegates learn established methods to convince others of their cause in any conversation
This course covers many areas related to persuasion such as understanding human psychology, how people make decisions, telling good stories, boosting confidence, emotional persuasion and so on. Each technique is presented with numerous examples in different settings. A variety of areas are explored such as one-to-one conversations, writing a pitch, giving a speech and writing and delivering a persuasive story.
Since persuasion is a general skill that touches on many areas of human behaviour, the best way to become better at is to address each area separately and practice it using isolated exercises. This is indeed the approach taken in this course as delegates get to focus on various areas in isolation until they become better in each of them. At the end, delegates are placed in realistic scenarios using a number of general persuasion exercises and are encouraged to use all their skills in synchrony.
In this highly practical course delegates will learn:
Persuasive Behaviour
How does persuasion work?
What is the ideal attitude when persuading others?
How do humans decide?
How can you reduce people's anxiety when they are making a decision?
Why people get stuck in their decisions and how can you persuade them towards a direction of your choice?
Is there an ideal target for the number of options you can give to people?
How to Tell Great Stories
What are the qualities of a good persuasive story?
How should you structure your story?
How can you inspire people and make them curious so they want to know more about your world and ideas?
Persuade with Confidence
How to establish rapport
How to use a simple 3-step technique to make people feel more comfortable in accepting your ideas
What is cognitive dissonance and how does it affect persuasion?
What is the ideal body language when convincing others of your cause?
How to make people feel more confident about their decision so they are more likely to make that decision
Emotional Persuasion
How to inspire others
How to connect with people on an emotional level
How to make it easier for others to change their opinion to what you desire
Systematic Persuasion
How to use the 10-step persuasion technique to systematically prepare for an event where you expect to persuade others
How to write a persuasive article or report
What is the most efficient and creative way to capture the data while you prepare your case?
What areas to consider when preparing for the delivery of your pitch?
What verbal techniques you should be aware of to improve your chances of success?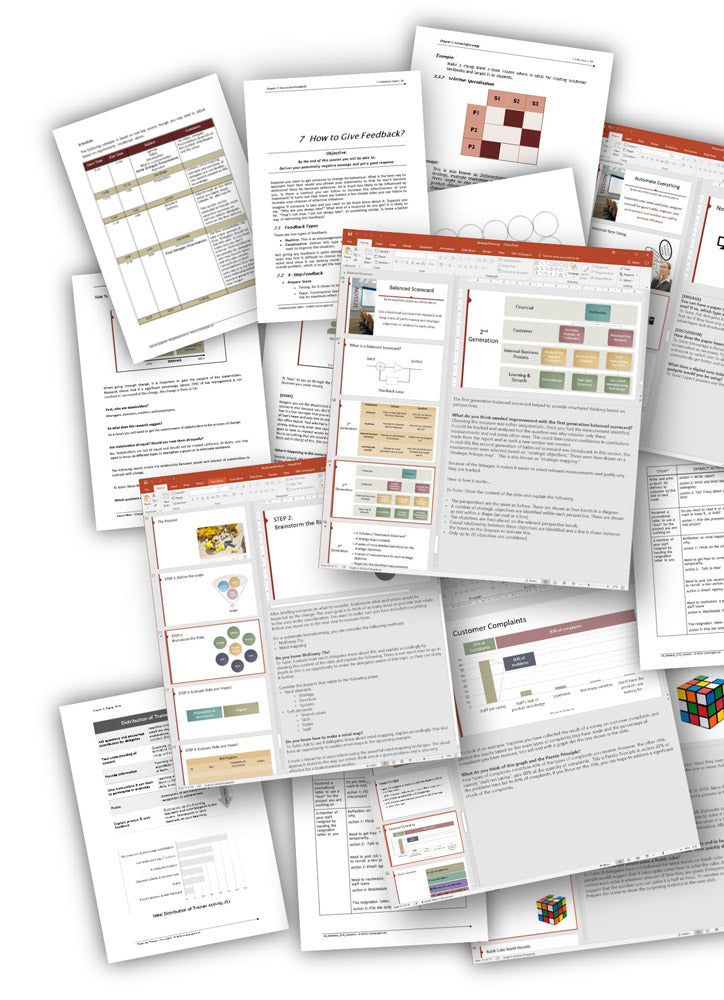 What Is Included
Everything you need to run the course:
Slides
Workbook
Exercises
Handouts
Trainer Notes
Specific Course Guidelines
Agenda
Guidelines on Training Methodology
Course Outline
Recommended Readings
Feedback Forms
Certificate of Achievement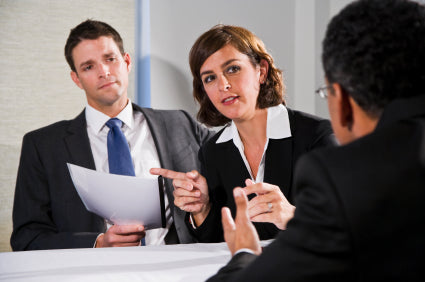 Course Objectives
By the end of this course delegates will be able to:
Courseware Features
Buy & Download Training Materials
Choose your training materials
Add to shopping cart
Get multiple courses to get discounts and create tailored training
Pay using all major debit / credit cards, PayPal, Apple Pay and Google Pay.
After payment processing, you are redirected to a download page
You will also receive emails with download links
Unzip the package and access all the training resources in MS Office format
How to Get Training Packages
Editting
You can customise, edit and modify the content as you desire
Rights
Unlimited workbook reprinting rights
Comprehensive
The downloadable training package contains all you need to deliver a course
Extensively Researched
Designed based on the latest research in educational psychology, cognitive psychology, social sciences and business practices
Facilitation Training
Designed in line with the principles of accelerated learning

Interactive
Designed to include many examples, case studies and exercises to improve learning and retention
Download
Order online and download immediately after purchase
Source Files
Receive editable source files in MS Office 365 (Word DOC/DOCX and Power Point PPT/PPTX) and previous Office versions 2003, 2007, 2010, 2013 & 2016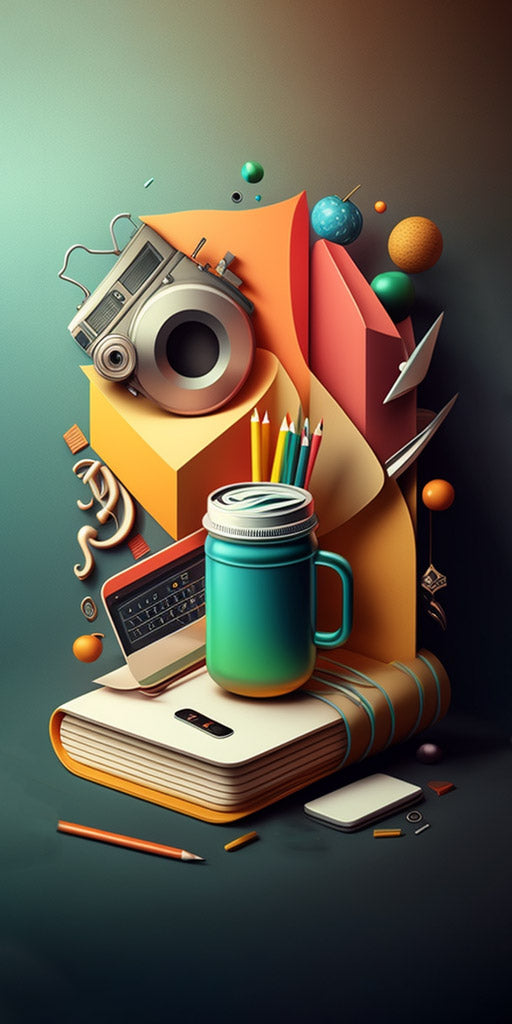 About the Design Philosophy of Persuasion Skills Course
100+ Countries
Used by Trainers Worldwide
Our mission is to help you deliver memorable courses with long lasting results, while taking the least amount of effort and time to run.
Save Time & Boost Training
Skills Converged is a unique company that provides professionally designed fully-customisable training course materials based on the latest research in learning & development. Courses are designed with attention to detail both on content and style so that you can deliver unique state-of-the-art courses to your clients and get maximum results.
For Trainers
Use ready-made modular courseware, tailor to your audience, respond to market quickly & effortlessly
For People Developers
Increase HR efficiency and save by supplying consistent professionally designed training materials to your trainers and help employees reach full potential