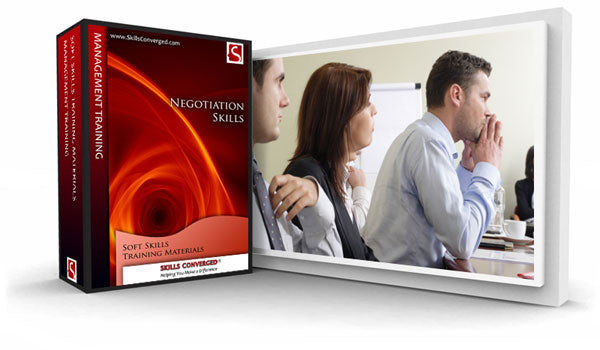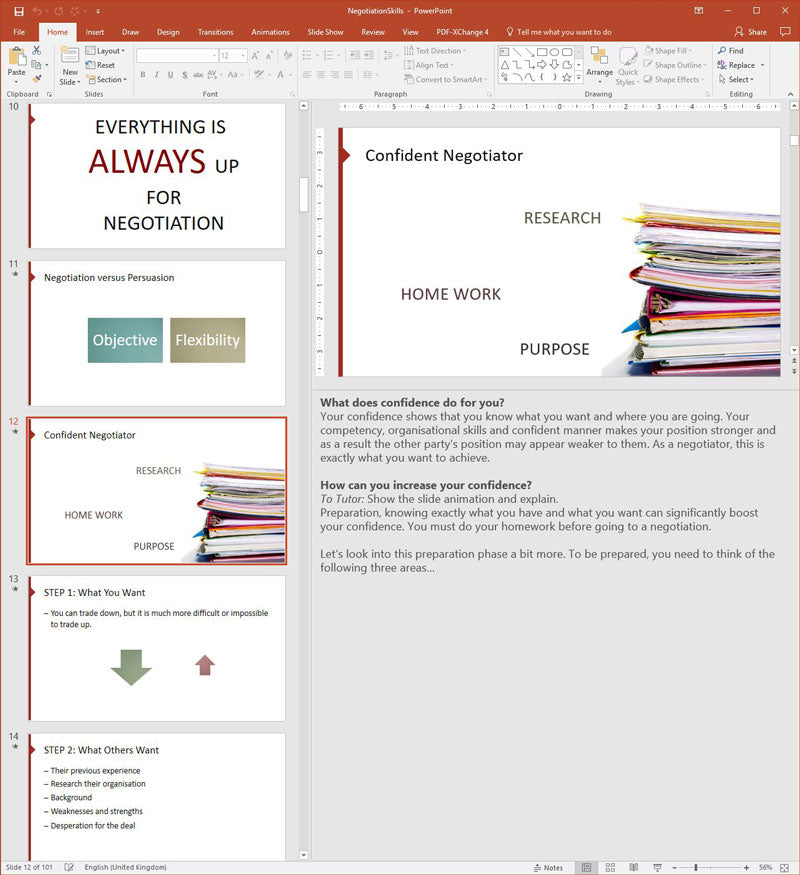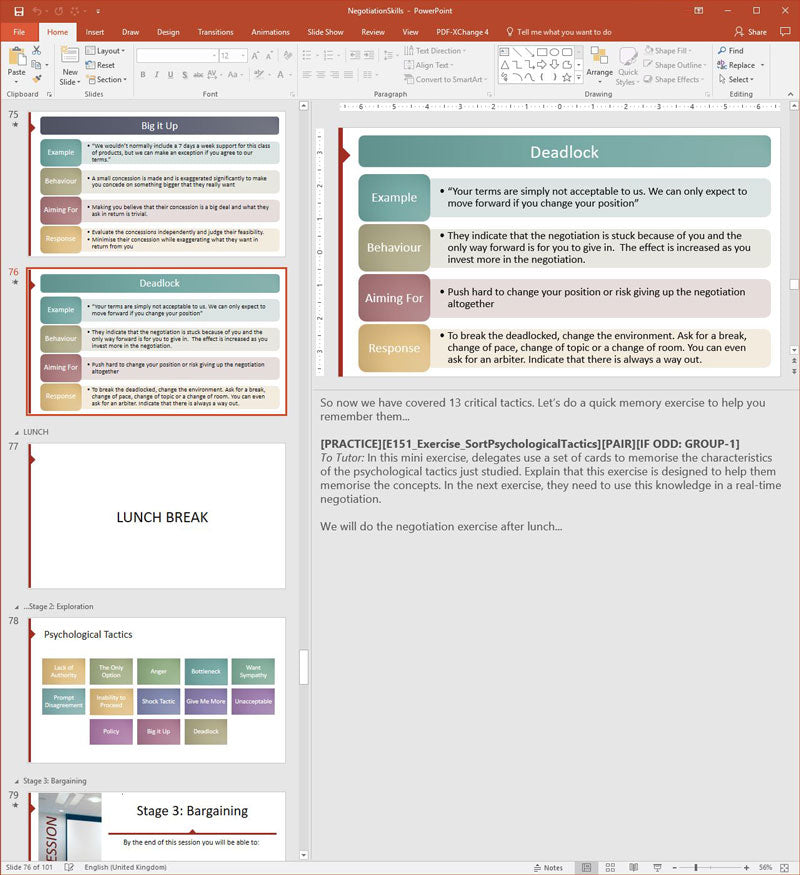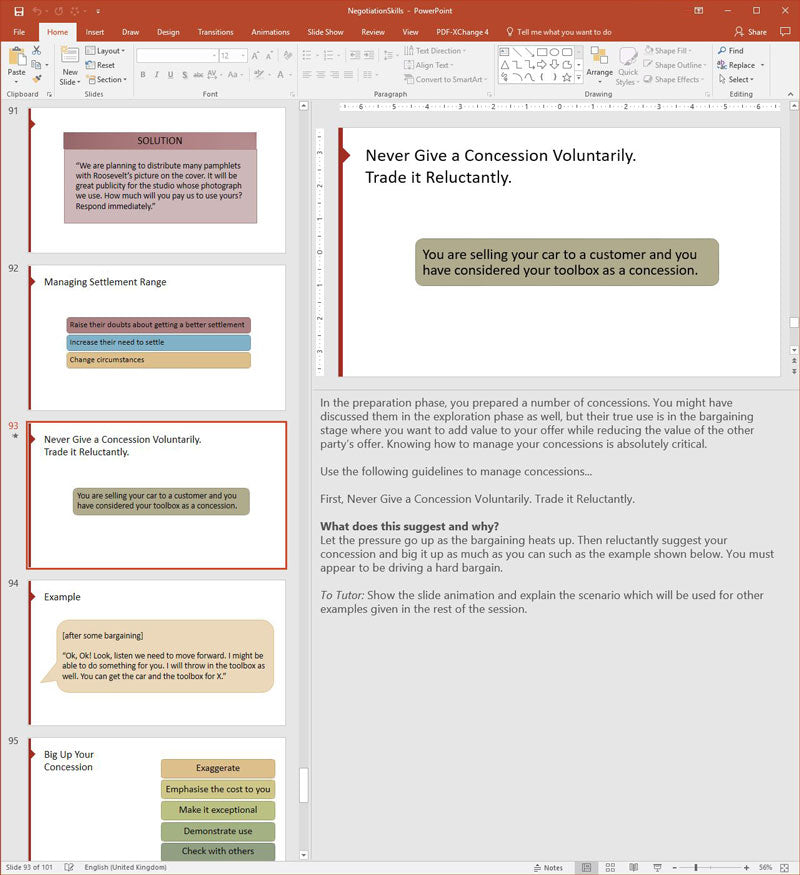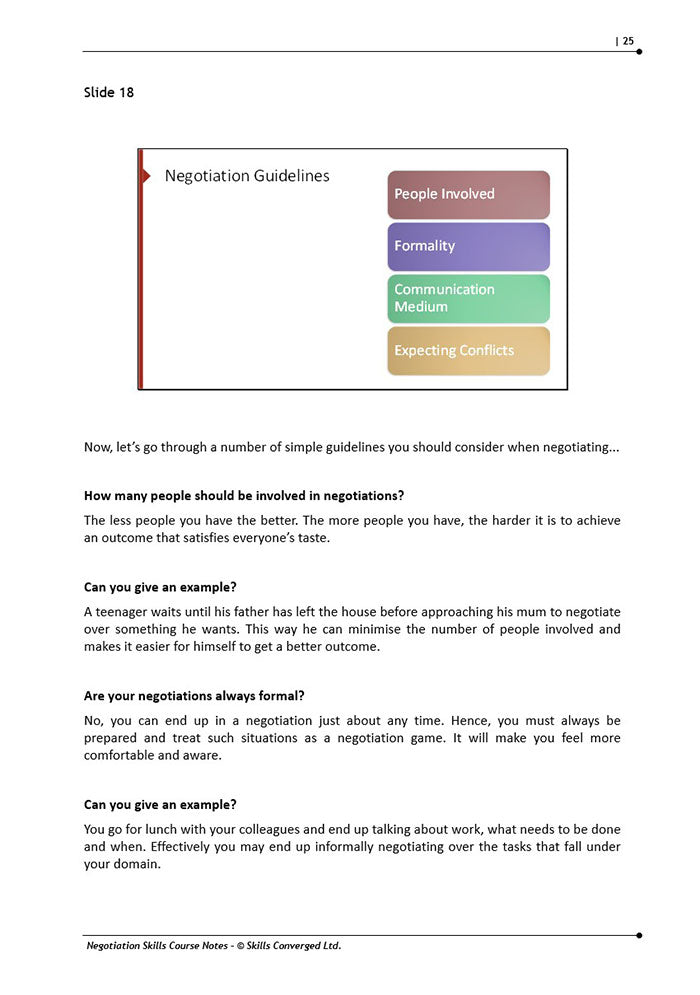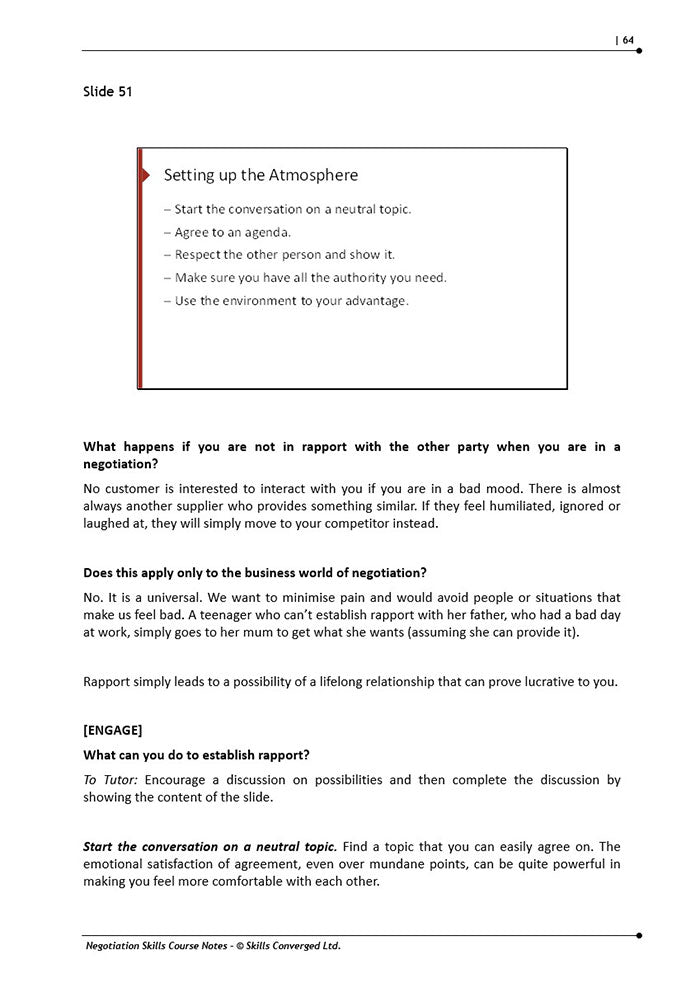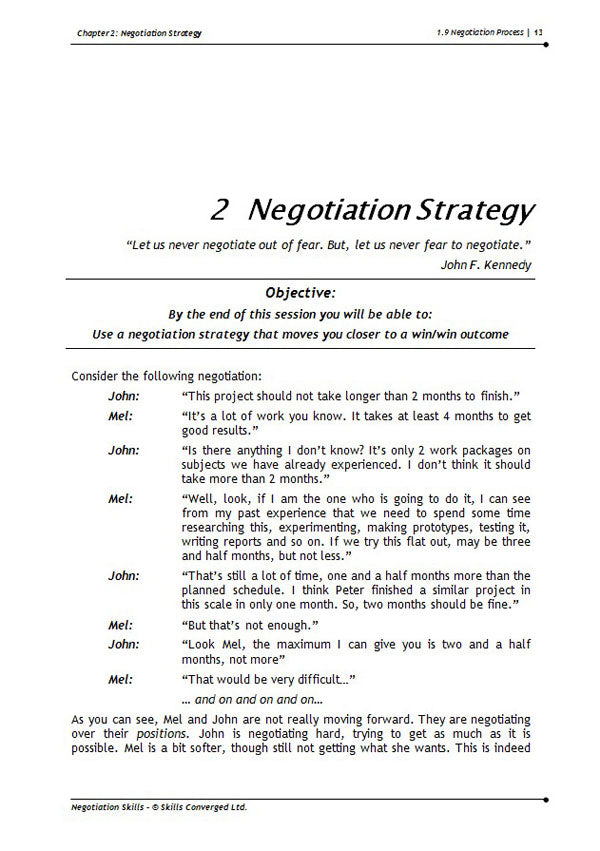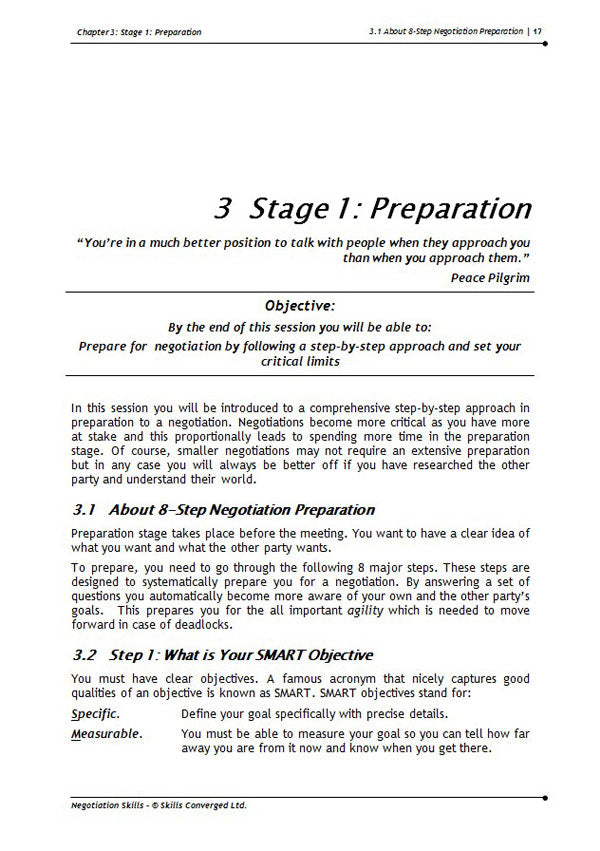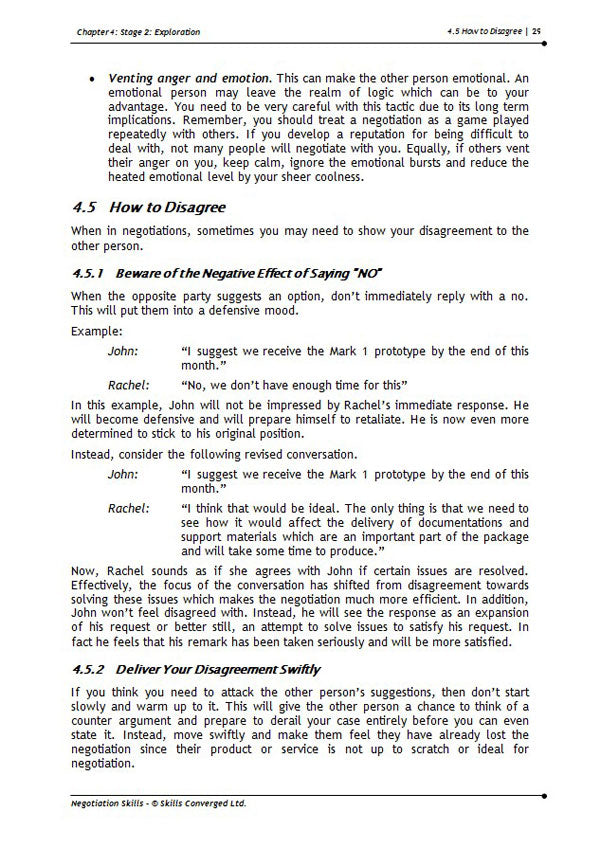 Negotiation Skills
---
---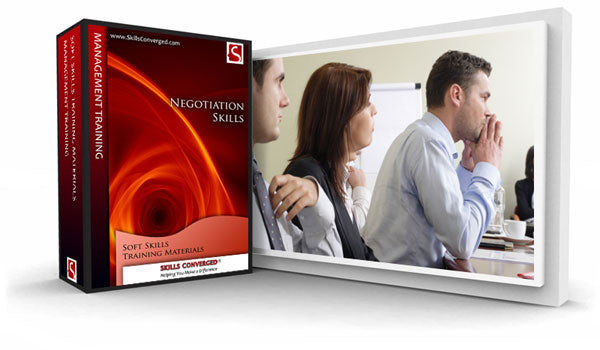 Course on the Art of Negotiation, Bargaining and Haggling skills
Fully Customisable Training Course Material
Description
"Negotiation in the classic diplomatic sense assumes parties are more anxious to agree than to disagree"

Dean Acheson
Negotiation is a skill that we use almost every day. However, negotiation is also one of those skills that everyone learns on the job. From early age, kids learn how to negotiate with their parents over what they want and enhance this skill as they learn from their success. However, as we grow we seem to lose that skill and become less successful in getting exactly what we want. Somehow our perspective changes and we develop bad habits. Unfortunately, most people are not trained systematically on negotiations even though this skill can be quite beneficial to them in both their personal and professional lives.
This course covers a wide range of topics such as negotiation strategy, game theory, psychological tactics, human emotional states, bargaining and so on which prepares delegates for a variety of situations that require negotiation. Case studies and scenarios such as business to business negotiations, sales scenarios and product presentations are provided along with slides, animations and illustrations that better help to show how bargaining tactics are played out. Real world negotiation examples are examined in detail and delegates are then asked to participate in similar setups to use the negotiation principles discussed in the course. Comprehensive step-by-step instructions are provided for trainers to help delegates understand the core principles of negotiation and monitor their progress through practicals.
Designed with case studies and exercises from the outset to help delegates master the negotiation skills during the course as quickly as possible
The course also contains a number of optional exercises which along with the broad content provided makes it easy to extend the course to 1.5 days if necessary. Instructions on this are provided in the guidelines for trainers included in the pack to pace the course correctly.
In this highly practical course delegates will learn:
Introduction to Negotiation
Why do you need to negotiate?
What types of negotiations exist?
What are the characteristics of a confident negotiator?
How to handle conflicts in negotiations
What steps do you need to go through when negotiating?
What is the difference between negotiation and persuasion?
Negotiation Strategy
What outcome should you aim for?
How to perform Outcome Analysis
What is the best negotiation strategy?
Should you bargain over positions explicitly?
What is principled negotiation?
What strategies can you use to take the upper hand in negotiations?
What can you do to move the negotiation forward when you think it is getting stuck?
How to Negotiate
What is the 8-Step negotiation preparation guide?
How to discuss negotiation variables
How to set your selling or buying limits systematically
How to manage your Settlement Range
How to manage concessions when you give them or receive them
How to break deadlocks
How to settle a negotiation to get what you asked for
How to close a negotiation
Emotions in Negotiations
How to handle negotiations emotionally
How to bargain effectively
How to take advantage of human emotional reaction and use that to your benefit
How to take advantage of body language
How to express your disagreement while maintaining the relationship
Handling Psychological Tactics in Negotiations
What are psychological tactics used in negotiations and how to respond to them
How to handle an angry negotiator
How to respond to shock tactics
How to big up your side of the negotiation and bring down theirs
How to handle their lack of authority to proceed
How to respond when you are given only one choice
How to handle a demanding negotiator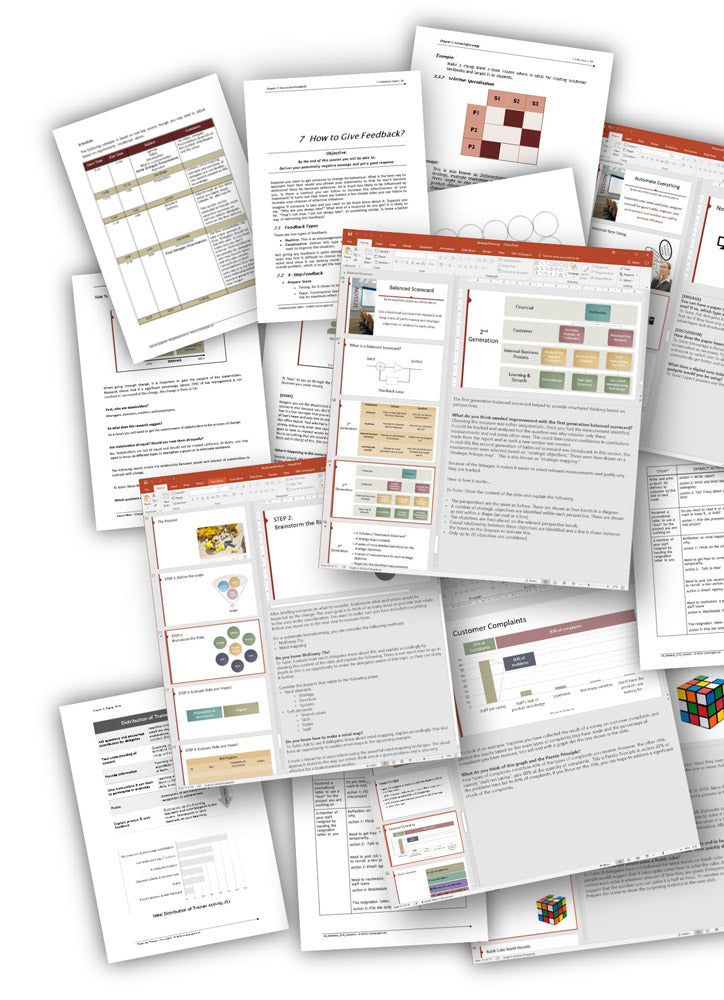 What Is Included
Everything you need to run the course:
Slides
Workbook
Exercises
Handouts
Trainer Notes
Specific Course Guidelines
Agenda
Guidelines on Training Methodology
Course Outline
Recommended Readings
Feedback Forms
Certificate of Achievement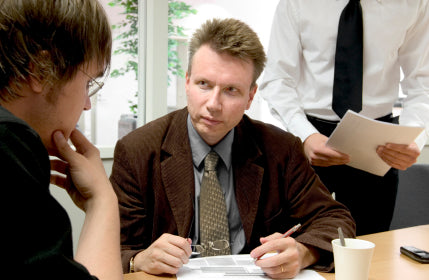 Course Objectives
By the end of this course delegates will be able to:
Courseware Features
Buy & Download Training Materials
Choose your training materials
Add to shopping cart
Get multiple courses to get discounts and create tailored training
Pay using all major debit / credit cards, PayPal, Apple Pay and Google Pay.
After payment processing, you are redirected to a download page
You will also receive emails with download links
Unzip the package and access all the training resources in MS Office format
How to Get Training Packages
Editting
You can customise, edit and modify the content as you desire
Rights
Unlimited workbook reprinting rights
Comprehensive
The downloadable training package contains all you need to deliver a course
Extensively Researched
Designed based on the latest research in educational psychology, cognitive psychology, social sciences and business practices
Facilitation Training
Designed in line with the principles of accelerated learning

Interactive
Designed to include many examples, case studies and exercises to improve learning and retention
Download
Order online and download immediately after purchase
Source Files
Receive editable source files in MS Office 365 (Word DOC/DOCX and Power Point PPT/PPTX) and previous Office versions 2003, 2007, 2010, 2013 & 2016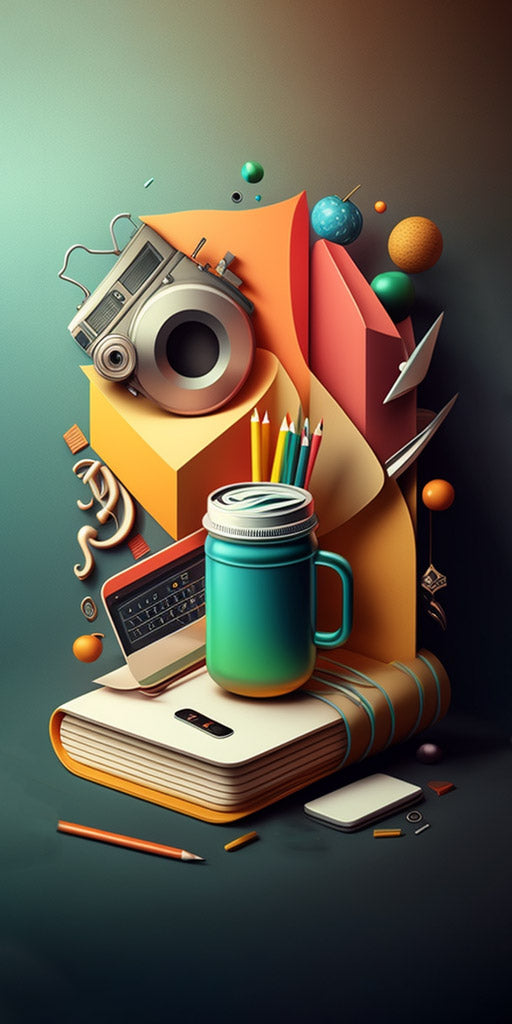 About the Design Philosophy of Negotiation Skills Course
100+ Countries
Used by Trainers Worldwide
Our mission is to help you deliver memorable courses with long lasting results, while taking the least amount of effort and time to run.
Save Time & Boost Training
Skills Converged is a unique company that provides professionally designed fully-customisable training course materials based on the latest research in learning & development. Courses are designed with attention to detail both on content and style so that you can deliver unique state-of-the-art courses to your clients and get maximum results.
For Trainers
Use ready-made modular courseware, tailor to your audience, respond to market quickly & effortlessly
For People Developers
Increase HR efficiency and save by supplying consistent professionally designed training materials to your trainers and help employees reach full potential