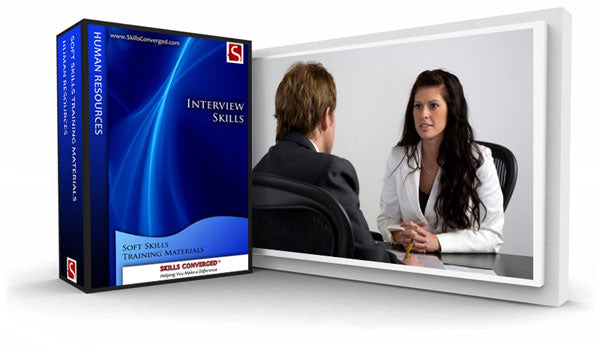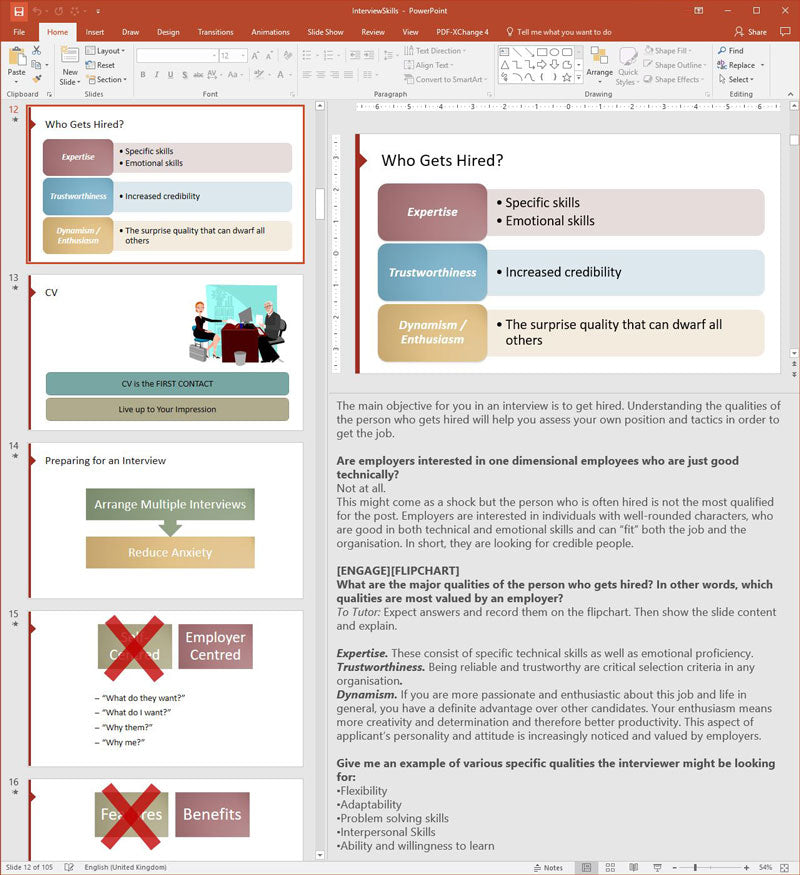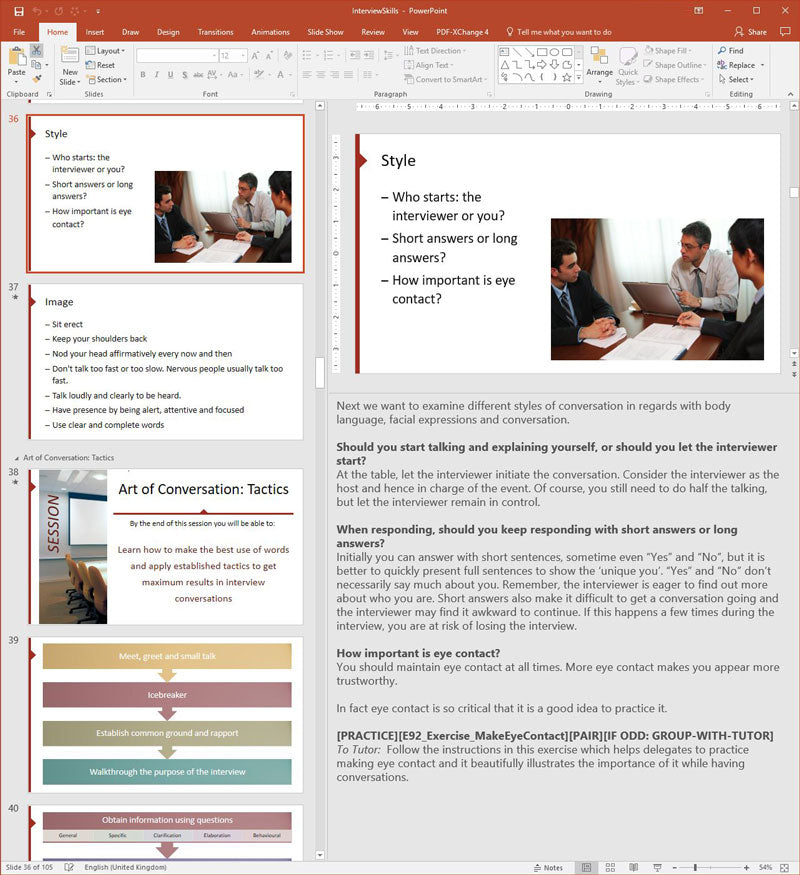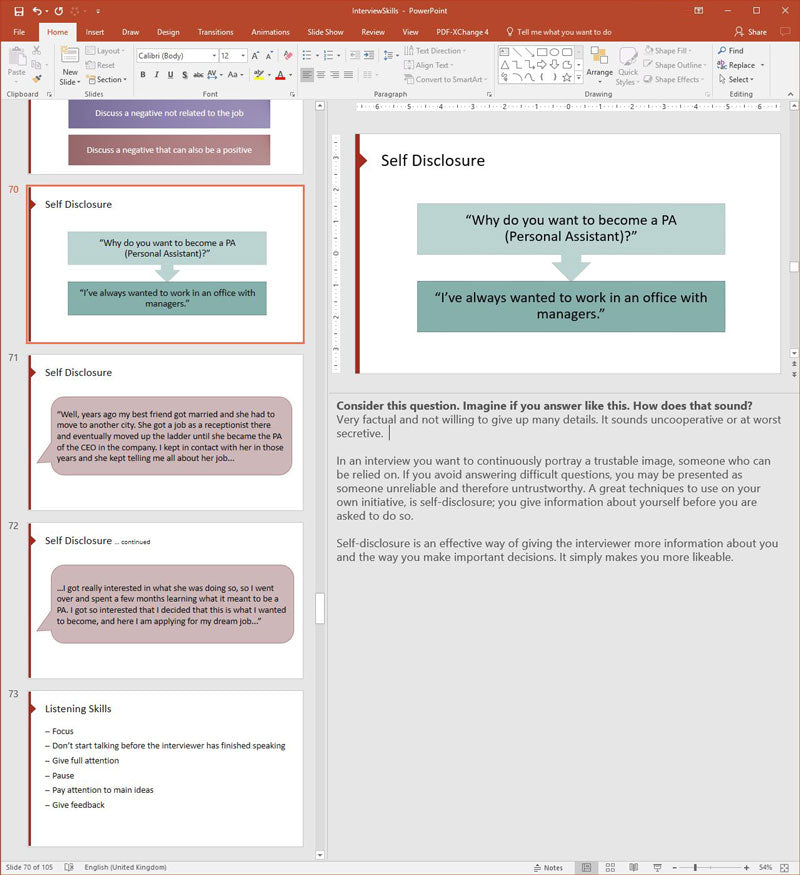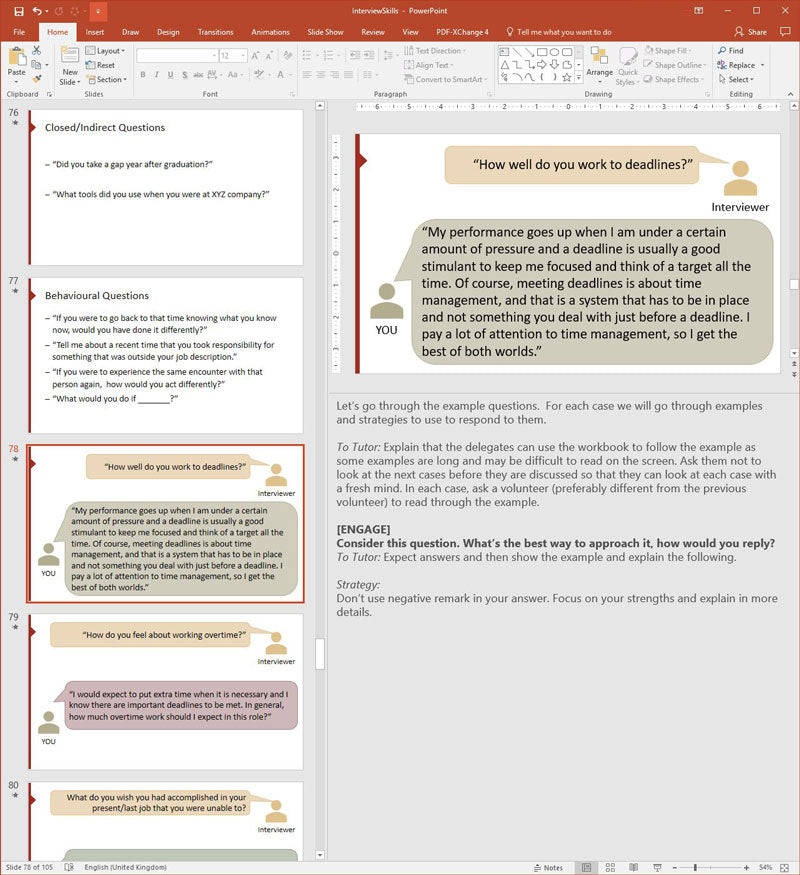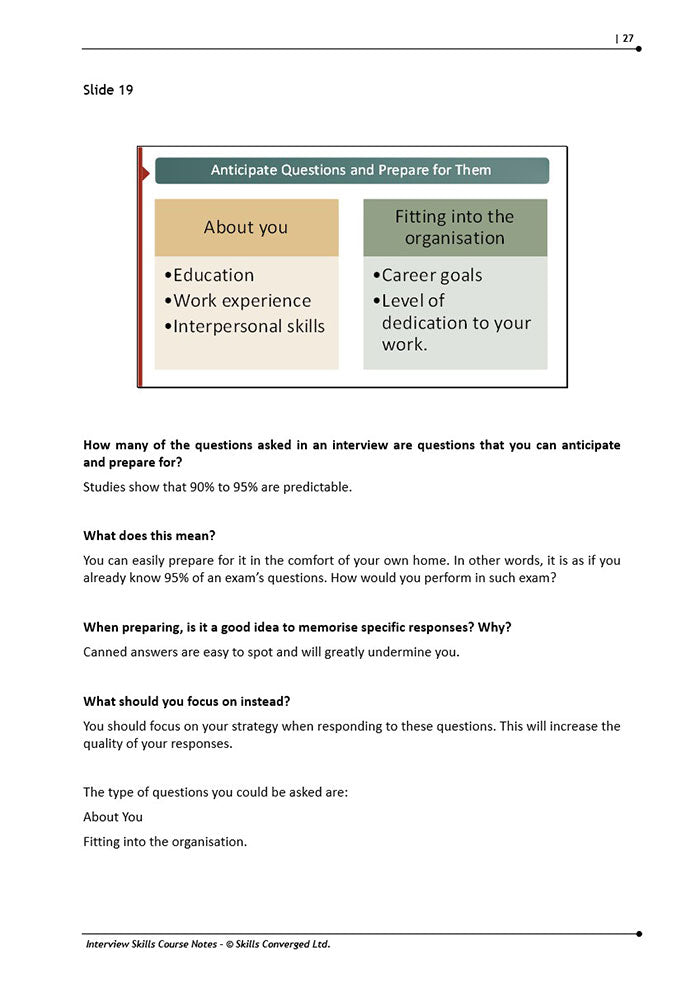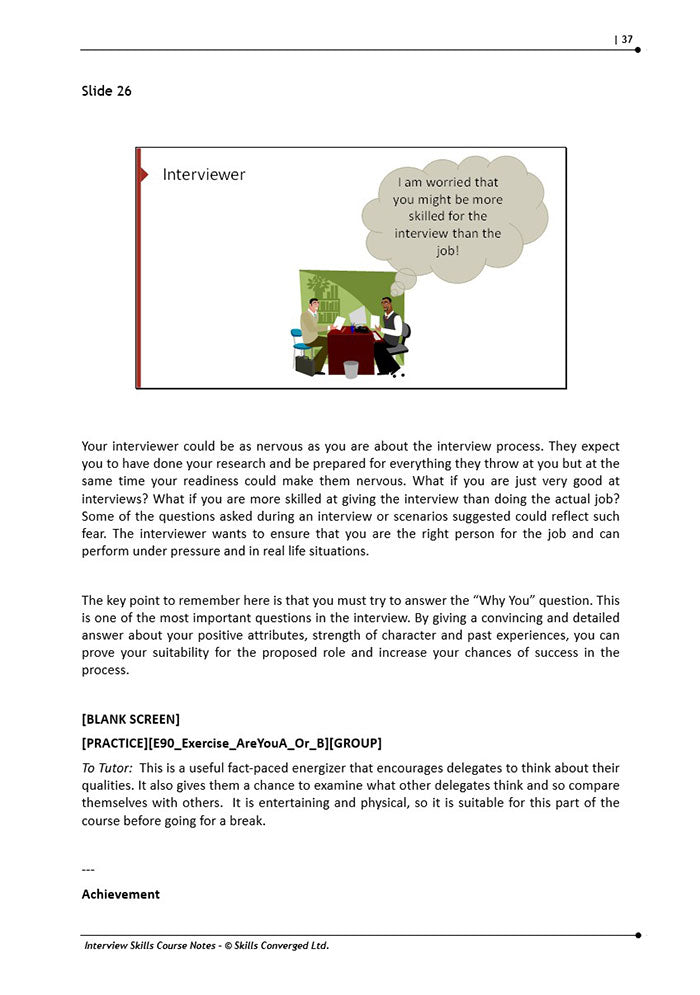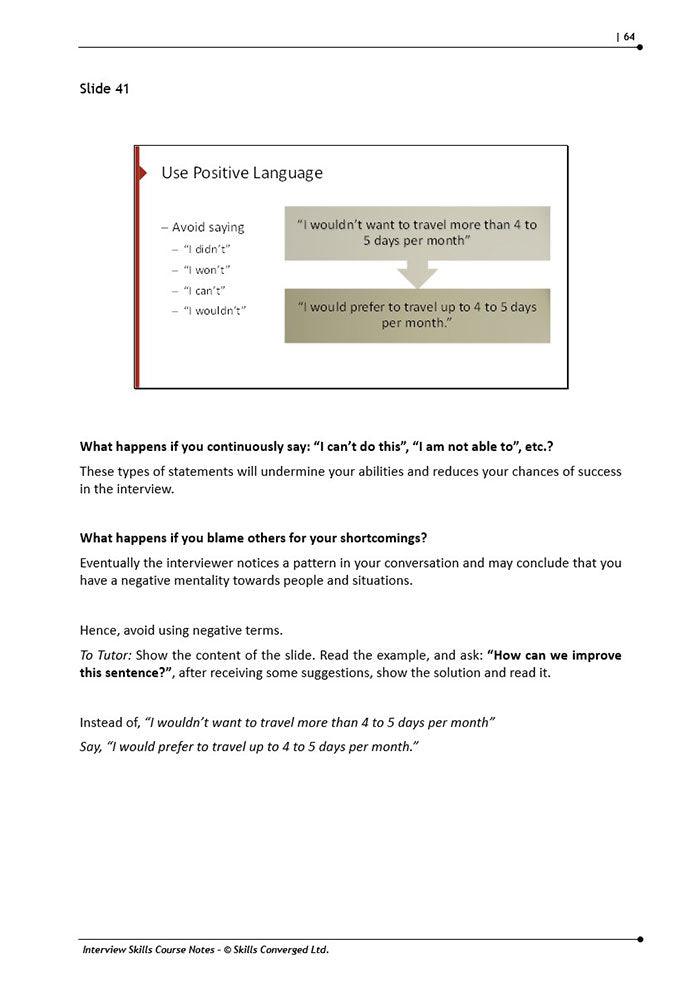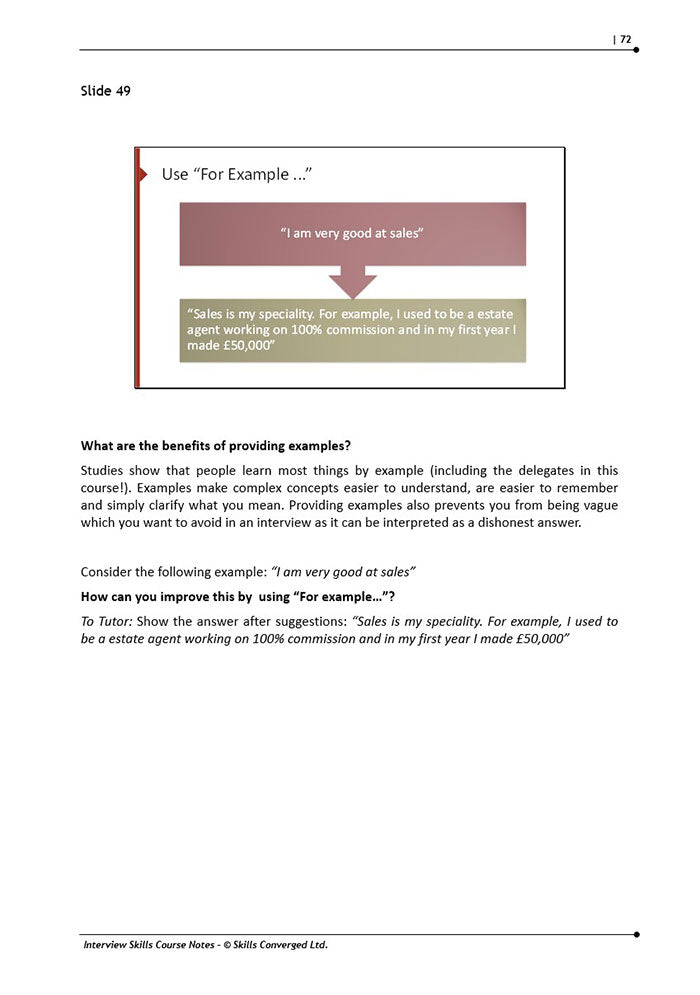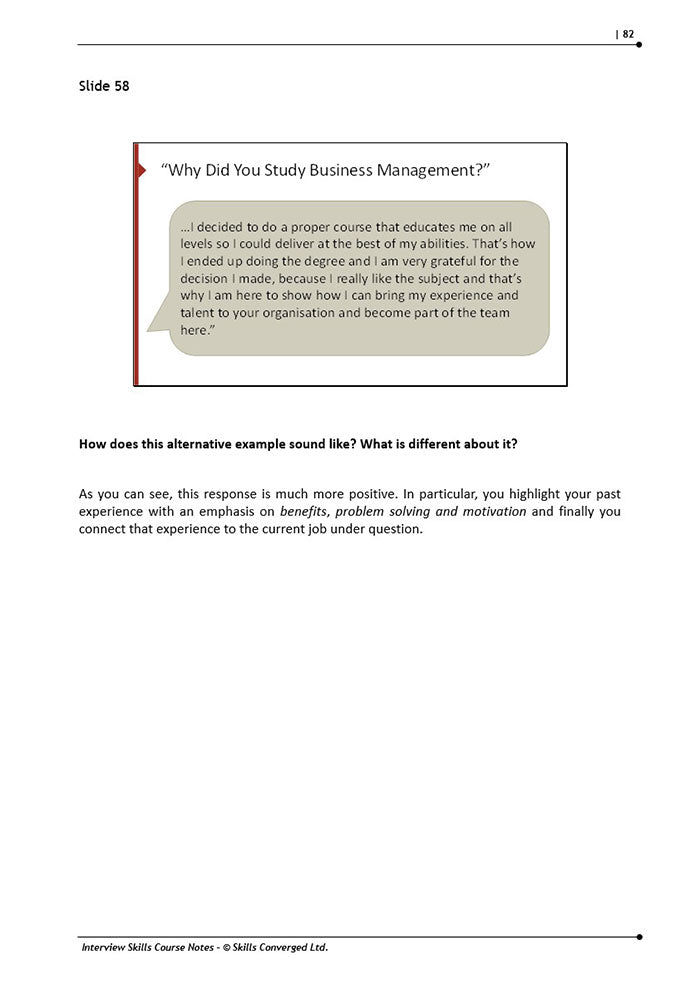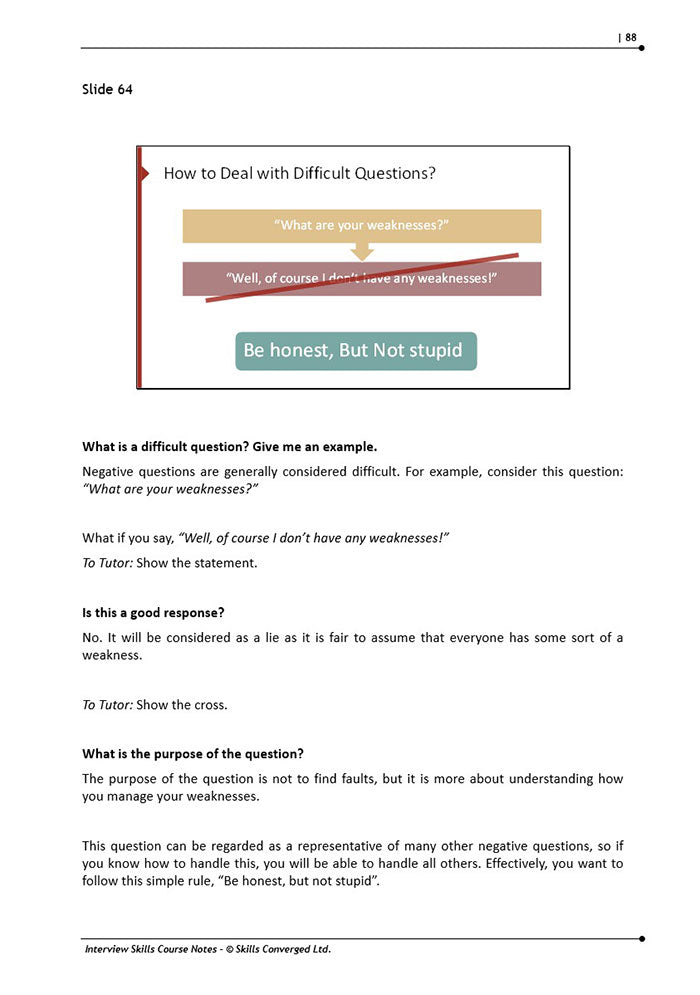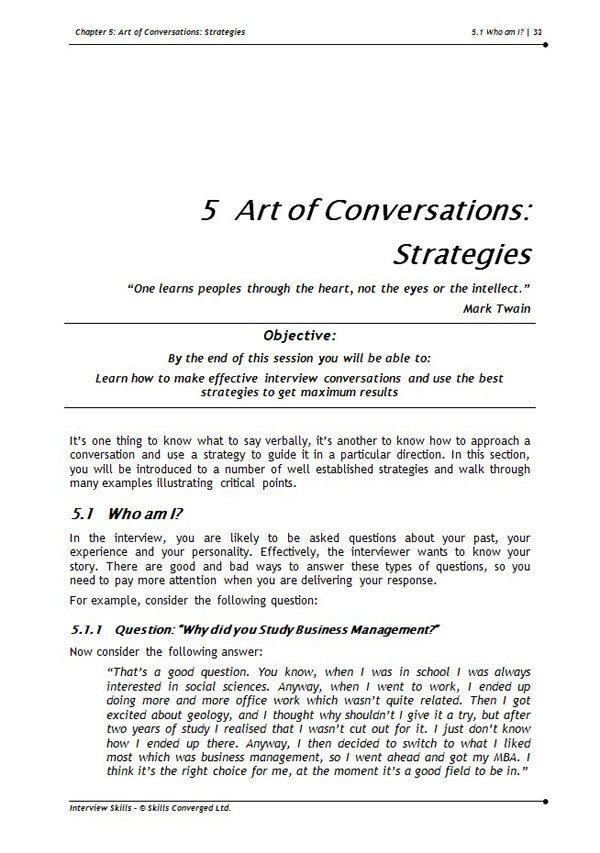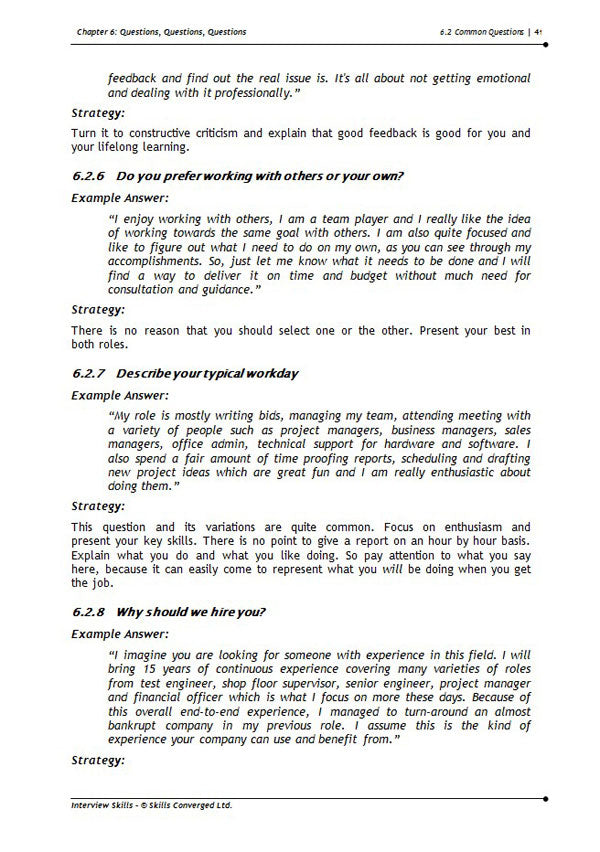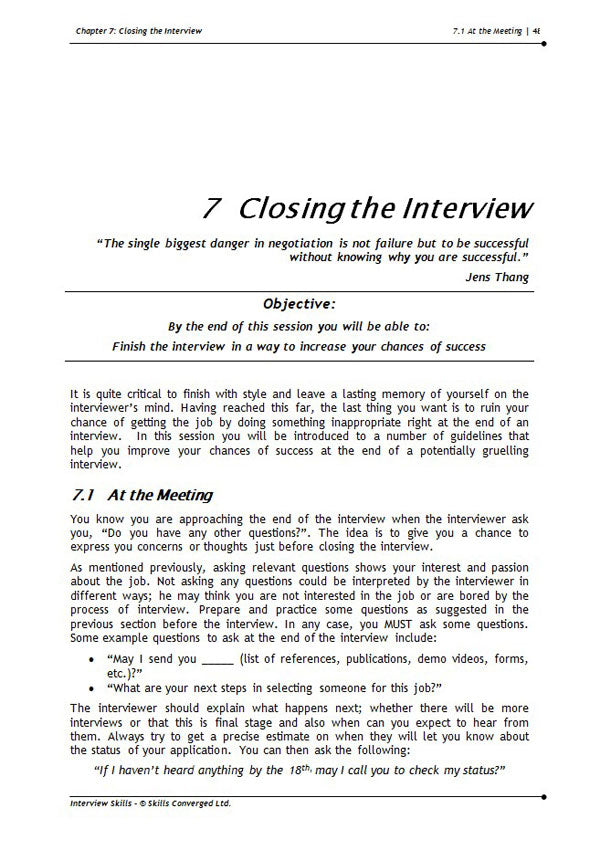 Interview Skills
---
---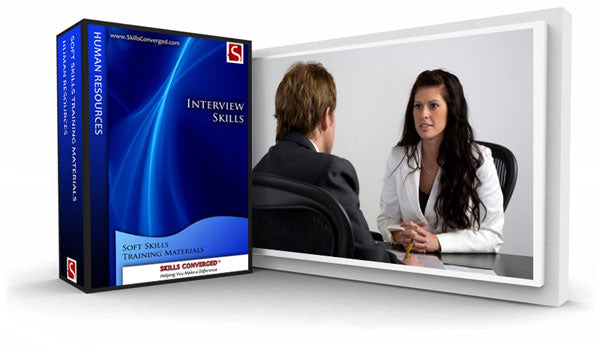 Comprehensive Course on How to Perform at Best in a Job Interview
Fully Customisable Training Course Material
Description
"The uncreative mind can spot wrong answers, but it takes a very creative mind to spot wrong questions."

Anthony Jay
In the course of a lifetime, most people tend to apply for new positions and change jobs at a few times. The process of getting into a new role or obtaining a new position often involves interviews. Success in an interview in majority of cases guarantees getting hired. The information and skills needed for achieving success in an interview process can be learned and mastered through effective training and practice.
In this course, we cover the life cycle of an interview from the beginning to the end, while explaining pre and post interview activity and processes. This course introduces the delegates to the objective of the interview, the necessary preparation before attending the interview, interviewer's mentality and purpose, different types of interview questions and the effect of applicant's image, behaviour and body language during the interview. Essential interview skills such as communication skills, effective listening skills, how to handle salary questions, responding to common interview questions, reducing anxiety and making the best impression are also covered in the course. Effective tactics and strategies accompany question examples in every stage and enhance the process of learning new techniques.
This highly practical course contains a vast number of practical exercises, real life scenarios and case studies which help greatly in imitating an actual interview. The course encourages delegates to participate and interact in a stimulated interview environment during the training session and prepare for different stages of the interview process. Each main section in the course is followed by practical exercises to accelerate the learning process and increase memory retention.
Effective tactics and strategies accompany question examples in every stage and enhance the process of learning new techniques.
These exercises become progressively more sophisticated until at the end of the course you will take the role of an interviewee and go through a final simulated interview which is scored accordingly. Delegates get to practice many methods during the course and also receive detailed course material for study and reference after the course.
In this day-long highly practical course delegates will learn:
What Is the Best Strategy to Approach an Interview?
What is the purpose of an interview?
What types of interviews exist?
Who gets hired?
How to prepare for an interview
What Goes on in the Mind of an Interviewer?
What psychological techniques can you use to leave the highest impression on the interviewer?
What does the interviewer look for?
What is the interviewer afraid of?
How Should You Behave at an Interview?
How to greet
How to present yourself at your highest
What is the best body language?
How to convert your nervousness to your advantage
How to shake hands
How to sit, how to move, where to look, etc.
How to Structure Your Conversations
What to say?
How to improve your conversation by paying attention to the words spoken
How to make the best of words
What strategies to use to make yourself likeable?
How to satisfy the desire of the interviewer, who wants to know you inside out, by using specific words and styles of communication
How to show that you are truly interested in the job
What Are the Most Effective Strategies?
How to deal with general questions such as "Tell me more about yourself"
How to deal with difficult questions
How to prepare for questions you might not anticipate
How to handle salary questions
How to improve your listening skills
How to Answer Questions
What are the most common questions asked in interviews?
What is best way to answer these questions?
How to Leave an Interview
How to close an interview and leave a good impression of yourself
How to maximise your chances of success in the interview using a few simple tricks at the end of an interview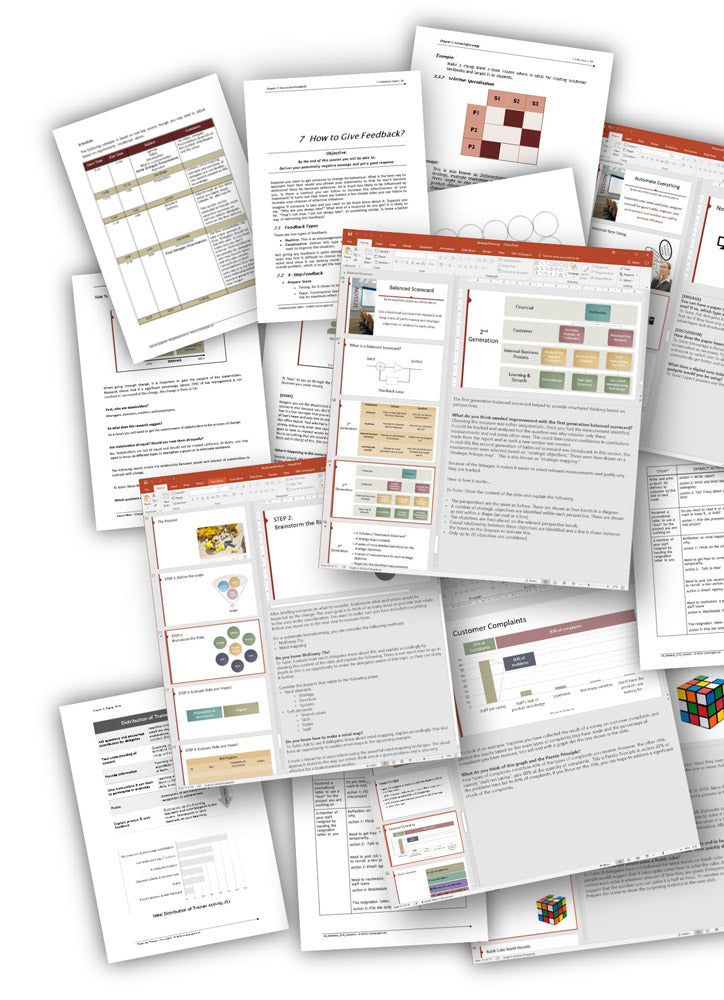 What Is Included
Everything you need to run the course:
Slides
Workbook
Exercises
Handouts
Trainer Notes
Specific Course Guidelines
Agenda
Guidelines on Training Methodology
Course Outline
Recommended Readings
Feedback Forms
Certificate of Achievement
Course Objectives
By the end of this course delegates will be able to:
Courseware Features
Buy & Download Training Materials
Choose your training materials
Add to shopping cart
Get multiple courses to get discounts and create tailored training
Pay using all major debit / credit cards, PayPal, Apple Pay and Google Pay.
After payment processing, you are redirected to a download page
You will also receive emails with download links
Unzip the package and access all the training resources in MS Office format
How to Get Training Packages
Editting
You can customise, edit and modify the content as you desire
Rights
Unlimited workbook reprinting rights
Comprehensive
The downloadable training package contains all you need to deliver a course
Extensively Researched
Designed based on the latest research in educational psychology, cognitive psychology, social sciences and business practices
Facilitation Training
Designed in line with the principles of accelerated learning

Interactive
Designed to include many examples, case studies and exercises to improve learning and retention
Download
Order online and download immediately after purchase
Source Files
Receive editable source files in MS Office 365 (Word DOC/DOCX and Power Point PPT/PPTX) and previous Office versions 2003, 2007, 2010, 2013 & 2016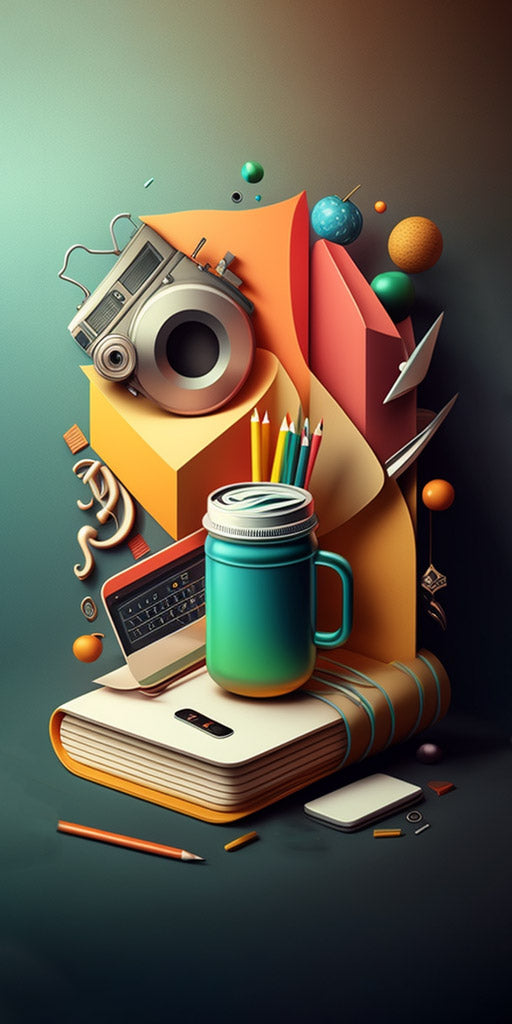 About the Design Philosophy of Interview Skills Course
100+ Countries
Used by Trainers Worldwide
Our mission is to help you deliver memorable courses with long lasting results, while taking the least amount of effort and time to run.
Save Time & Boost Training
Skills Converged is a unique company that provides professionally designed fully-customisable training course materials based on the latest research in learning & development. Courses are designed with attention to detail both on content and style so that you can deliver unique state-of-the-art courses to your clients and get maximum results.
For Trainers
Use ready-made modular courseware, tailor to your audience, respond to market quickly & effortlessly
For People Developers
Increase HR efficiency and save by supplying consistent professionally designed training materials to your trainers and help employees reach full potential